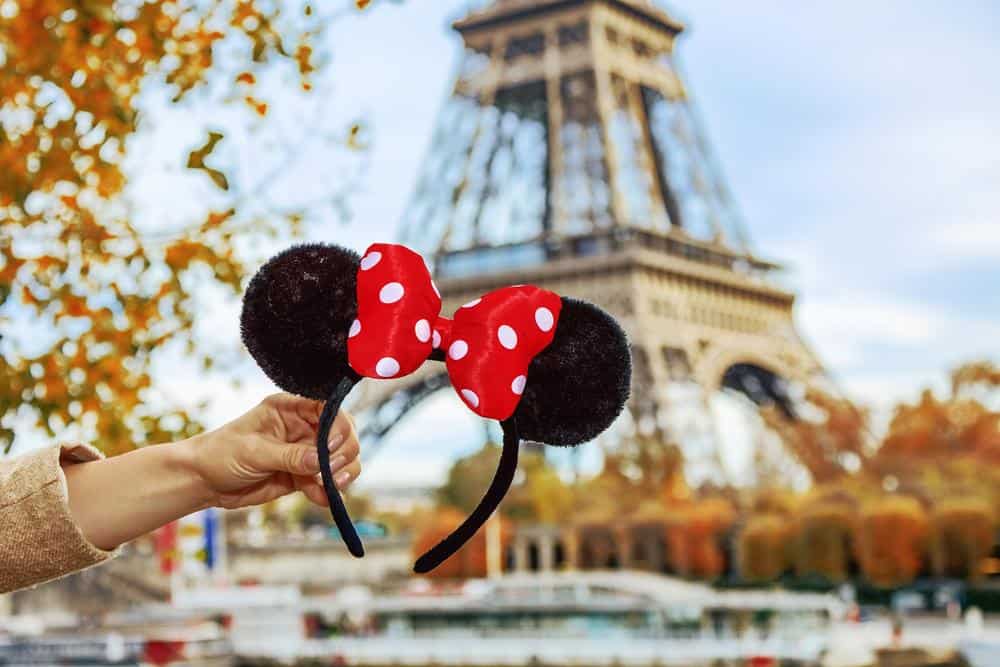 Disneyland, a name that sparks joy and excitement in children and adults alike, is an iconic landmark that has been a part of American culture and history for over six decades. But have you ever wondered where exactly in California this magical destination resides? This article will take you on a journey to answer the question: "What part of California is Disneyland in?"
Disneyland is located in Anaheim, California, within the Disneyland Resort in the area known as the Anaheim Resort, near the border of neighboring Garden Grove. It's several miles south of downtown Anaheim and is easily accessible from Interstate 5, between the Katella Avenue exit and Ball Road.
Location of Disneyland
Disneyland is located in the heart of Anaheim, California, nestled within the Disneyland Resort, which is situated several miles south of downtown Anaheim. The resort is in an area branded by the city as the Anaheim Resort, near the border of neighboring Garden Grove. The resort is easily accessible from Interstate 5, between the Katella Avenue exit and Ball Road.
Disneyland's History and Geography
The history of Disneyland's location dates back to the 1940s when Walt Disney first conceptualized the idea of an amusement park. After realizing that the proposed site in Burbank was too small for his vision, Disney turned his sights to Anaheim. This semi-rural Orange County location, then a 160-acre orchard of orange and walnut trees, was transformed into the magical realm we now know as Disneyland.
Disneyland officially opened on July 17, 1955, with 18 rides and attractions. The original themed areas were Main Street, U.S.A., Adventureland, Frontierland, and Fantasyland. Since then, new themed areas have been added and the park has continually undergone expansions and changes to maintain its status as one of the best amusement parks in the world.
Disneyland's Impact on Anaheim and Orange County
Disneyland's location has not just influenced its own success, but also significantly impacted the local economy and culture of Anaheim and Orange County. In 2018, Disneyland Resort generated a total economic impact of $8.5 billion in Southern California, making it the largest employer in Orange County. Disneyland's influence extends beyond Anaheim, drawing tourists from around the world and contributing to the local economy through major construction and renovation projects.
Getting to Disneyland
Reaching Disneyland is easier than you might think, thanks to a variety of transportation options available. Shuttle services from various terminals, the Anaheim Resort Transit (ART) bus service, train transportation, and private shuttles like Prime Time Shuttle all provide convenient and affordable transportation to Disneyland. Many offsite hotels also offer complimentary local Disneyland transportation, adding to the convenience for visitors.
Disneyland's Climate and Weather Influence
Disneyland's location in Anaheim, California, provides it with a predominantly warm, arid, and sunny environment. Anaheim lies on the plain of the Santa Ana River, 25 miles southeast of Los Angeles. The region experiences warm, arid, and clear summers, while the winters are long, cool, and partly cloudy. The park's proximity to the Pacific Ocean can result in variations in temperature and humidity within short distances.
The climate, coupled with Disneyland's unique geography and themed areas, creates an extraordinary experience for visitors. Whether it's the drought-tolerant vegetation reflecting the arid conditions of the American West in Frontierland or the lush vegetation surrounding the ponds, rivers, and lakes in other areas of the park, Disneyland offers a variety of environments to explore.
Conclusion
In conclusion, Disneyland, located in Anaheim, California, has become a landmark not only for the city but also for the entire state. The park's location has played a crucial role in its success, contributing to economic growth, job creation, and cultural exchange. Disneyland's unique geographical features and climate add to the charm and allure of the park, making it a must-visit destination for people worldwide. So, whether you're planning your first trip or your hundredth, Disneyland in Anaheim, California, awaits you with its magical charm and endless adventures.
Frequently Asked Questions
How many parks does Disneyland Resort include?
Disneyland Resort consists of two parks: Disneyland Park and Disney California Adventure Park.
What are the operating hours of Disneyland?
Disneyland's operating hours can vary depending on the season and day of the week. It's recommended to check the official Disneyland website for the most accurate and updated information.
Can I purchase tickets for Disneyland online?
Yes, you can purchase tickets for Disneyland online through the official Disneyland website or authorized retailers.
Are there accommodations available within Disneyland Resort?
Yes, Disneyland Resort offers three on-site hotels: Disneyland Hotel, Disney's Paradise Pier Hotel, and Disney's Grand Californian Hotel & Spa.
Is there a FastPass system at Disneyland?
Disneyland used to operate a FastPass system, but it has been replaced by a new system called Disney Genie+ which allows guests to skip the regular line for an additional fee.
Are there dining options within Disneyland?
Yes, Disneyland offers a wide range of dining options, from quick-service to fine dining, spread across both parks and the Downtown Disney District.
Is Disneyland wheelchair accessible?
Yes, Disneyland is wheelchair accessible. Wheelchair and Electric Conveyance Vehicle (ECV) rentals are available at the park, and most attractions, restaurants, shops, and shows are accessible to guests with mobility disabilities.