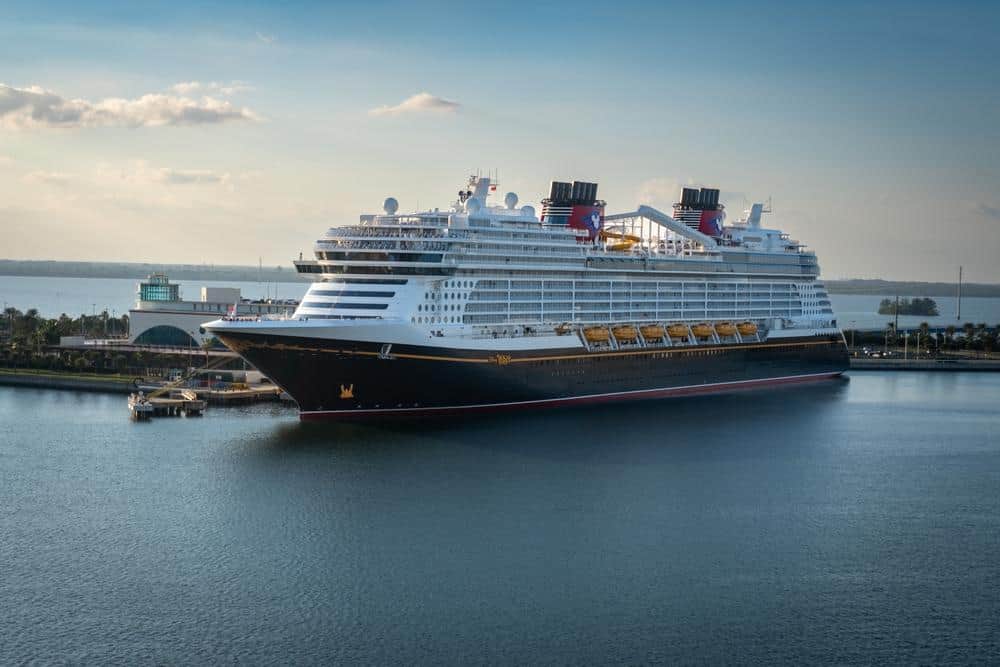 Disney Cruise Line offers unforgettable voyages to some of the most stunning locations in the world, and for many travelers, these magical journeys begin in Miami, Florida. If you're planning a Disney Cruise from Miami, it's essential to know the details about the departure port, nearby accommodations, and attractions, as well as the check-in and boarding procedures to ensure a smooth and enjoyable start to your vacation.
Disney Cruise Line departs from PortMiami, specifically from Terminal F, located at 1015 North America Way, Miami, FL 33132. The ships departing from Miami include the Disney Wonder and Disney Magic, offering various itineraries to destinations such as the Bahamas, Western Caribbean, Eastern Caribbean, and Panama Canal.
Departure Port: Location and Facilities
Disney Cruise ships depart from PortMiami, which is located at 1015 North America Way, Miami, FL 33132. Specifically, Disney Cruise Line uses Terminal F for departures. The terminal is designed to provide a seamless transition from land to sea, with modern facilities and a quick and easy check-in and boarding process.
Parking is available for each Cruise Terminal located on both the north and south sides of the Port. The parking fee at the port terminal is $24 per night. When you arrive at the port, follow the signs to the terminal your ship is sailing from, drop off your bags at the curb, and then loop around into the parking garage.
Disney Cruise Lines Departing from Miami
Disney Cruise Line offers cruises departing from Miami aboard the Disney Wonder and Disney Magic ships. The Disney Wonder sails to destinations in the Bahamas and Western Caribbean, including Nassau, Cozumel, Grand Cayman, and Disney's private island, Castaway Cay. The Disney Magic typically departs from Miami during the latter half of the year, with itineraries visiting the Bahamas, Western Caribbean, Eastern Caribbean, and Panama Canal.
Check-In and Boarding Procedures
Before your cruise, you should complete the online check-in process, which opens to passengers a minimum of 30 days before embarkation and must be completed by one day before your sail date. On embarkation day, arrive at the Disney Cruise Line terminal and give your bags to a porter. You will be guided to the check-in area, where you will need to present valid passports or other acceptable proof of citizenship for all guests.
Nearby Accommodations and Attractions
There are several accommodations and attractions near the Miami Disney Cruise port. Some recommended hotels near the port include EB Hotel Miami, Hampton Inn & Suites by Hilton Miami Downtown/Brickell, InterContinental Miami, Pullman Miami Airport Hotel, and Holiday Inn Port of Miami/Downtown. Many of these hotels offer shuttle services to the port, either for free or for a nominal fee.
As for attractions, there are plenty of things to do near the Port of Miami. Some popular options include taking a Miami Skyline 90-minute cruise of South Beach Millionaire Homes & Venetian Islands, going on a speedboat sightseeing tour, exploring the Vizcaya Museum and Gardens, visiting Jungle Island, bonding with nature at the Miami Zoo, and enjoying the fun and serenity at Miami Beach.
Tips and Advice for Travelers
Before departing on a Disney Cruise from Miami, consider the following tips and advice to ensure a smooth and enjoyable experience:
Arrive early: Plan to arrive at the port early to avoid any last-minute delays or issues. This will give you ample time to check in, go through security, and board the ship.
Pack appropriately: Bring lightweight clothing, such as shorts, slacks, sundresses, jeans, and short-sleeved or sleeveless tops for tropical itineraries or summer travel. Don't forget essentials like sunscreen, hats, sunglasses, swimsuits, and a reusable water bottle.
Use packing cubes: Packing cubes can help you stay organized and make it easier to find items in your luggage.
Bring important documents: Ensure you have passports, birth certificates, and driver's licenses for all travelers.
Download the Disney Cruise Line app: The app will help you stay informed about onboard activities, dining options, and other important information.
Plan for themed nights: Disney cruises often have themed nights, such as Pirate Night or formal nights. Pack appropriate costumes or outfits to participate in these events.
Book excursions in advance: Research and book shore excursions ahead of time to ensure availability and avoid disappointment.
Be prepared for disembarkation: On the last full day of your cruise, watch the disembarkation video on the ship's TV channel to learn about the process and what to expect.
Consider using a travel agent: Booking through a travel agent can help you find the best deals and provide additional assistance with planning your cruise.
Familiarize yourself with the ship: The Disney Magic cruise ship, which departs from Miami, can carry up to 2,713 passengers. Familiarize yourself with the ship's layout and amenities to make the most of your time onboard.
By following these tips and advice, you'll be well-prepared for a memorable Disney Cruise experience departing from Miami. Enjoy your adventure!
Frequently Asked Questions
How can I get to PortMiami from Miami International Airport?
You can take a taxi, ride-sharing service like Uber or Lyft, or a shuttle from Miami International Airport to PortMiami. The distance is approximately 8 miles and the journey takes around 15-20 minutes depending on traffic.
Can I bring food or drinks on the Disney Cruise?
Yes, you can bring a limited amount of food and beverages onboard. However, these items must be brought onboard in your carry-on luggage, not checked luggage. Please note that any alcohol brought onboard must be consumed in your stateroom, not in public areas of the ship.
What is the earliest check-in time for Disney Cruise Line at PortMiami?
The earliest check-in time for Disney Cruise Line at PortMiami is typically around 11:00 AM. However, this can vary based on your stateroom category and Castaway Club level.
Are there any age restrictions for Disney Cruises departing from Miami?
Yes, at least one person in each stateroom must be 18 years or older. Moreover, infants must be at least 6 months of age on the date of embarkation.
Can I leave my car at the port during my Disney Cruise?
Yes, parking is available at PortMiami for a fee of $24 per night. The parking facilities are secure and conveniently located near the cruise terminals.
What time do I need to disembark the ship when the cruise ends?
Generally, passengers are required to disembark the ship by 8:00 AM on the day of departure. However, this can vary depending on the ship's schedule, so it's best to check the specific details for your cruise.