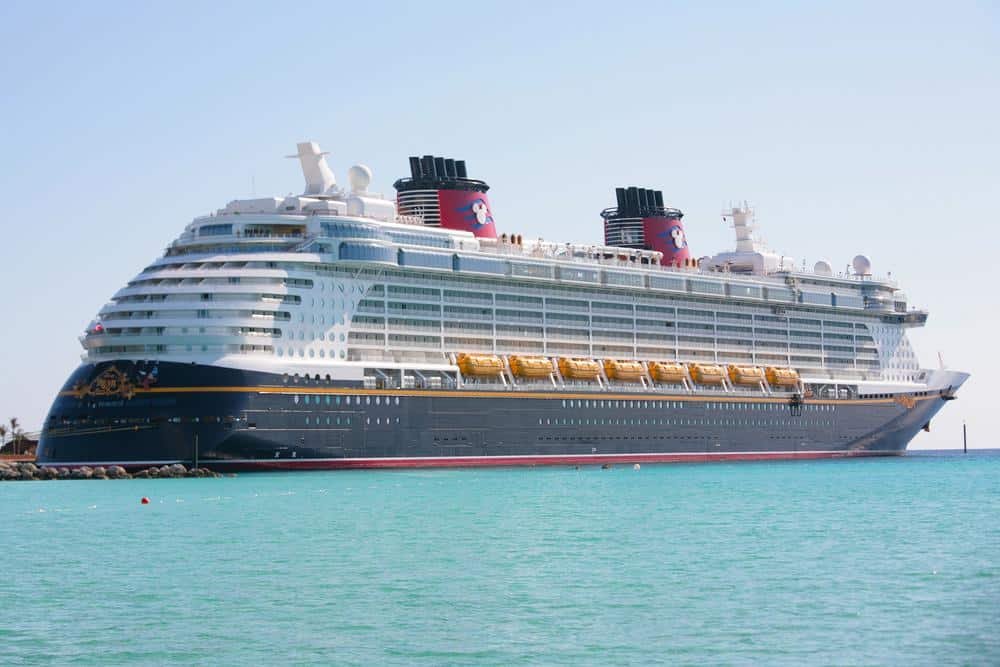 Traveling can often be a stressful experience, especially when navigating unfamiliar cities or transportation systems. If you're planning a Disney Cruise and flying into Orlando Airport, you might be wondering how to get to the cruise port. This comprehensive guide will help you understand your options and make the best choice for your travel needs.
There are several ways to get to Disney Cruise from Orlando Airport: Disney Cruise Line offers a bus transfer service for $39 per person per trip. Private shuttle services like Cortrans and Go Port offer rides for around $30 per person. Rideshare services like Uber and Lyft are also available, with fares depending on demand. Taxis can take you directly to the port for around $130 per car. For a luxurious experience, consider private car or limo services. Alternatively, you can rent a car from the airport and drive to the port.
Disney Cruise Line Airport to Port Transfers
Disney Cruise Line offers a convenient bus transportation service from Orlando International Airport to Port Canaveral. The cost is $39 per person per trip, which might seem pricey, but it does offer peace of mind knowing that Disney handles your transportation. The buses are comfortable and equipped with restrooms, and you'll even get to watch Disney videos during your journey!
Private Shuttle Services
If you're looking for a more budget-friendly option, consider private shuttle services. Companies like Cortrans Shuttle Service offer one-way rides for $30 per person. Another reputable service is Go Port, which offers transfers between the Orlando Airport and Port Canaveral for as low as $29.99 per person. These shuttle services operate at regular intervals and can be a cost-effective choice, especially for larger groups.
Rideshare Services
Uber and Lyft have become popular transportation options in recent years, and they provide service from Orlando Airport to Port Canaveral. The exact fare depends on the time of day and demand but is generally more cost-effective for groups of three to five people. You can request a ride using their respective apps, which are user-friendly and allow you to track your driver's progress towards your location.
Taxi Services
Taxis are available at Orlando International Airport and can take you directly to Port Canaveral. The estimated fare is around $130 per car for up to four people. While this might be a more expensive option, it offers convenience and flexibility as you don't need to adhere to a set schedule.
Private Car or Limo Services
For a more luxurious experience, consider booking a private car or limo service. Companies like Ace Luxury and Mears Transportation offer private transfers from Orlando Airport to Port Canaveral. These services often come with a professional and courteous driver, spacious seating, and sometimes even complimentary beverages.
Rental Cars
If you prefer to drive yourself, you can rent a car at Orlando Airport and drive to Port Canaveral, which is about an hour's drive away. Numerous rental car companies operate at Orlando Airport, including Alamo, Avis, Budget, Dollar, Enterprise, and Hertz.
Tips for a Smooth Journey
Plan Ahead: Ensure you have a plan for how you're getting to the port. The last thing you want is to miss your cruise because you didn't arrange transportation.
Allow for Extra Time: Allot plenty of time to get from the airport to the port. It's better to be early than late!
Pack Light: If you're using a shuttle service, space might be limited. Try to pack light to ensure all your luggage fits.
Have Your Documents Ready: Keep your cruise reservation details and identification handy for a smooth check-in process at the port.
By understanding your options and planning ahead, you can ensure a smooth and hassle-free journey from Orlando Airport to your Disney Cruise. Bon voyage!
Frequently Asked Questions
What are the operating hours of the Disney Cruise Line bus transportation service?
The Disney Cruise Line bus transportation service typically operates in accordance with the cruise line's departure and arrival schedule. However, for precise timings, it is recommended to check directly with Disney Cruise Line.
How can I book a private shuttle service?
You can book a private shuttle service by visiting the service provider's website or calling them directly. Most providers like Cortrans Shuttle Service or Go Port allow online bookings.
Is it easy to find Uber or Lyft at Orlando Airport?
Yes, Uber and Lyft are easily available at Orlando Airport. After you've collected your luggage, you can request a ride using the Uber or Lyft app. Designated pick-up locations are signposted at the airport.
Can I return my rental car at Port Canaveral?
Yes, most rental car companies have offices at Port Canaveral, allowing you to drop off your rental car before your cruise. It's recommended to confirm this with your rental company when booking.
How long does it take to get from Orlando Airport to Port Canaveral?
The journey from Orlando Airport to Port Canaveral typically takes around an hour, depending on traffic conditions. It's always a good idea to allow extra time for unexpected delays.