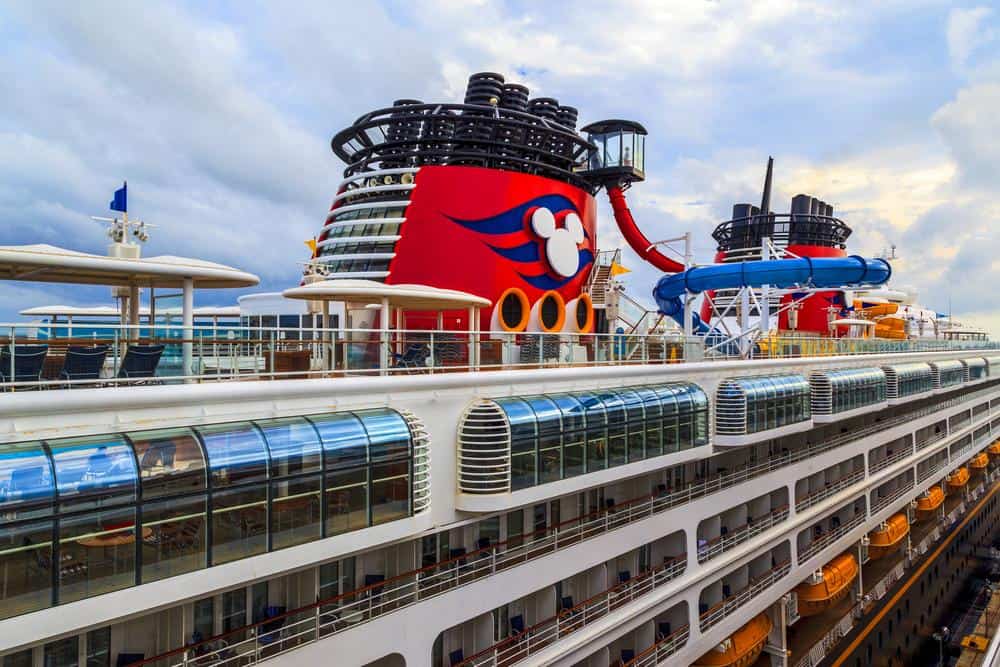 Disney Cruise Line, renowned for its family-friendly offerings, operates a fleet of five ships, each offering a unique blend of enchanting storytelling, Broadway-quality entertainment, and immersive experiences for guests of all ages. This article provides a comprehensive overview of the Disney Cruise ships, their unique features, the amenities and activities on board, popular routes, and how they cater to different age groups.
Disney Cruise Line operates five ships: Disney Magic (launched in 1998), Disney Wonder (launched in 1999), Disney Dream (launched in 2011), Disney Fantasy (launched in 2012), and Disney Wish (launched in 2022). Each ship offers a unique blend of storytelling, entertainment, and immersive experiences, with amenities and activities catering to all age groups. Two more ships, Disney Treasure and Disney Adventure, are expected to join the fleet in 2024 and 2025, respectively.
Disney Cruise Ships: Names and Launch Dates
Disney Cruise Line currently operates five ships:
Disney Magic – Launched in 1998
Disney Wonder – Launched in 1999
Disney Dream – Launched in 2011
Disney Fantasy – Launched in 2012
Disney Wish – Launched in 2022
Two more ships, Disney Treasure and Disney Adventure, are scheduled to join the fleet in 2024 and 2025, respectively.
Unique Features of Each Ship
Each Disney Cruise ship has its unique features that make it stand out:
Disney Magic: This ship is known for its Art Deco style interior design and a Helmsman Mickey statue in the grand atrium. It offers various itineraries, including the Caribbean, Bahamas, Canada, New York, and Europe.
Disney Wonder: This ship features Art Nouveau style interior design and themed "lands" in The Oceaneer Lab, inspired by Disney's Peter Pan. It pays homage to the Golden Age of Cruising, with design elements reminiscent of the Titanic, Lusitania, and Queen Mary.
Disney Dream: The Disney Dream boasts an Art Deco atmosphere with contemporary staterooms and elegant restaurants. It features virtual portholes in inside staterooms, providing a 24-hour view of the ocean, and the AquaDuck water coaster, the first water coaster at sea.
Disney Fantasy: This ship sets sail on longer itineraries, including 7-night sailings to exotic destinations. It is a 130,000-ton marvel that brings Disney magic at sea.
Amenities and Activities Onboard
Disney Cruise ships offer a plethora of amenities and activities for guests to enjoy, ranging from entertainment, dining, youth clubs, nightclubs and lounges, pools and splash zones, spa and salon, fitness and recreation, shopping, special events, to interactive games.
Popular Routes and Destinations
Disney Cruise Line's top destinations include the Caribbean, Bahamas, Mexico, Europe, Alaska, and Bermuda. Most cruises to the Bahamas and the Caribbean have a port stop at Castaway Cay, Disney's private island.
Catering to Different Age Groups
Disney Cruise Line caters to different age groups by offering a variety of activities and entertainment options tailored to children, teenagers, and adults. From age-specific programs and clubs for children and teens to adult-exclusive lounges and restaurants, everyone is sure to find something they enjoy.
How Disney Cruise Line Stands Out
Disney Cruise Line differentiates itself from other cruise lines by offering a unique, family-oriented experience with a focus on Disney-themed entertainment and activities. Its character experiences, deck parties, themed restaurants, fitness and recreational activities, movies and live shows, nightclubs and lounges, pools and splash zones, shopping, spa, family-friendly accommodations, unique ship design, themed cruises, and high-quality service set it apart from the rest.
In conclusion, the Disney Cruise Line offers a unique and magical cruising experience, with each ship bringing its own distinct charm and excitement. Whether you're a Disney aficionado or a first-time cruiser, a voyage with Disney Cruise Line promises to be a memorable adventure for the entire family.
Frequently Asked Questions
How many people can each Disney Cruise ship accommodate?
Each Disney Cruise ship can accommodate different numbers of passengers. The Disney Magic and Disney Wonder have a maximum capacity of 2,700 passengers, while the Disney Dream and Disney Fantasy can accommodate up to 4,000 passengers. The Disney Wish, the newest ship, will accommodate up to 4,000 guests.
Are there any special cruises available?
Yes, Disney Cruise Line offers a variety of special cruises, including holiday-themed cruises like Halloween on the High Seas and Very Merrytime Cruises. They also offer Marvel Day at Sea and Star Wars Day at Sea on select sailings.
What is included in the cruise fare?
The cruise fare includes accommodations, dining, entertainment, and most onboard activities. It also includes access to youth clubs, fitness center, pools, and nightclubs. However, certain amenities and services like spa treatments, shore excursions, and specialty dining are not included and come at an additional cost.
Are there any adult-only areas on the Disney Cruise ships?
Yes, each Disney Cruise ship has areas designated for adults only. These include adult-exclusive restaurants, bars and lounges, a quiet pool, and a spa and fitness center.
Can I meet Disney characters on board?
Yes, one of the highlights of a Disney Cruise is the opportunity to meet and interact with Disney characters. There are scheduled meet and greet sessions throughout the cruise, and characters often appear at meals and special events.