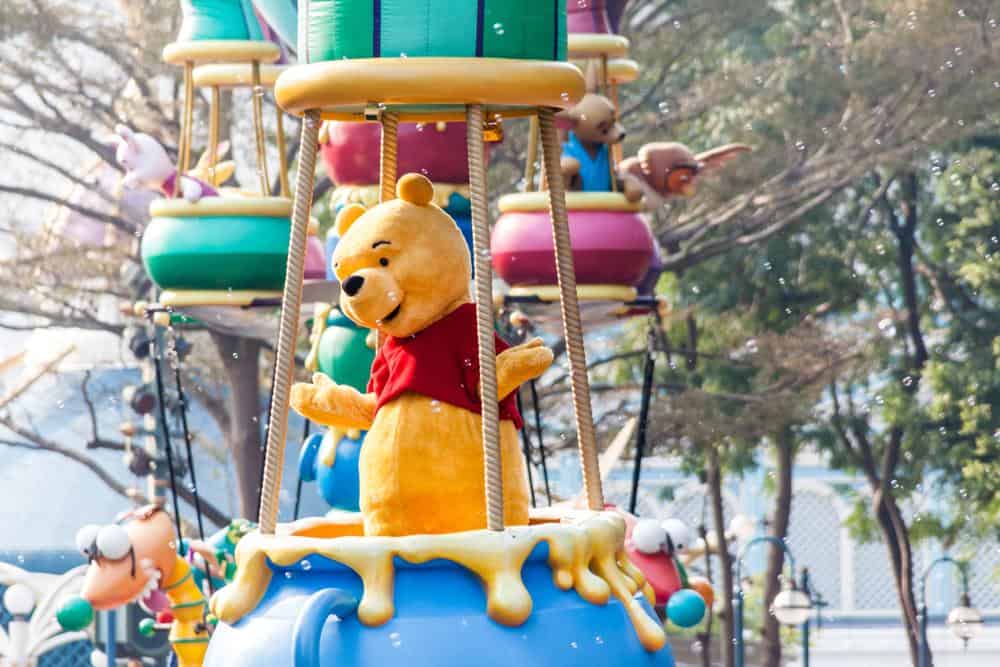 In the heart of Anaheim, California, Disneyland Resort continues to be a beacon of joy and magic for people of all ages. But, as we navigate the changing times and the effects of the COVID-19 pandemic, you might be wondering, "What can you do at Disneyland right now?" From the thrilling rides to the immersive themed lands, and from the delicious dining options to the special events and experiences, here's everything you need to know about visiting the Happiest Place on Earth in the current climate.
Yes, you can enjoy a variety of activities at Disneyland right now. Despite the pandemic, Disneyland has implemented safety measures and continues to offer a multitude of attractions including popular rides like Alice in Wonderland and Star Wars: Galaxy's Edge. Dining options range from table-service restaurants to quick-service spots. Disneyland also offers various promotions and discounts on tickets, and provides accommodations for guests with disabilities, ensuring an inclusive environment for all.
Attractions and Rides
Disneyland is home to a plethora of attractions that cater to everyone's tastes, from adrenaline junkies to those who prefer a more leisurely pace. Some of the most popular attractions currently open include Alice in Wonderland, Astro Orbitor, Autopia, Big Thunder Mountain Railroad, Buzz Lightyear Astro Blasters, and Matterhorn Bobsleds. For Star Wars fans, the Star Wars: Galaxy's Edge land is a must-visit, offering an immersive experience like no other.
New attractions are constantly being added to the roster. In 2023, several new rides and shows have opened or are set to open, including TRON Lightcycle Run, Guardians of the Galaxy: Cosmic Rewind, Journey of Water inspired by Moana, and Tiana's Bayou Adventure.
Safety Measures
In response to the COVID-19 pandemic, Disneyland has implemented several safety protocols to ensure the well-being of its guests. These measures include improved HVAC air systems and enhanced cleaning of high-touch surfaces, expanded systems like Mobile Ordering to reduce contact, fewer indoor gathering spaces, and many outdoor queues and dining locations to promote better ventilation.
In terms of face coverings, all guests (ages 2 and up) must wear them when indoors, including on many attractions and in enclosed transportation vehicles, regardless of vaccination status. Face coverings are optional in outdoor common areas. It's also strongly recommended that all guests be fully vaccinated or obtain a negative COVID-19 test prior to entering the Disneyland Resort.
Dining Options
From table-service restaurants to quick-service spots and snack stands, Disneyland offers a variety of dining options. Some of the best table-service restaurants include Café Orleans, Carnation Café, and Blue Bayou. For quick bites, try Tiana's Palace, Royal St. Veranda, Harbour Galley, and Mint Julep Bar. And if you're looking for something sweet, don't miss the Mickey-shaped beignets!
Disneyland also offers various character dining experiences, both in the parks and at the hotels. Many restaurants at Disneyland can accommodate special dietary needs, and kosher meals can be requested at least 24 hours in advance. Mobile ordering is also available at many quick-service restaurants for added convenience.
Tickets and Promotions
There are several options for purchasing tickets to Disneyland, and some current promotions and discounts can help you save money. Websites like Ticketmaster, Vivid Seats, and Eventbrite offer promo codes and discounts. Remember to check the respective websites and platforms for the most up-to-date promotions and discounts, as these offers may change over time.
Accessibility
Disneyland is committed to providing a welcoming and inclusive environment for all guests. The resort offers several accommodations and services for guests with disabilities, including the Disability Access Service (DAS), which provides tailored accommodations for guests with special needs. Accessible parking, entrances, bathrooms, and common areas are also available throughout the resort.
Conclusion
Despite the challenges brought about by the pandemic, Disneyland continues to be a place of magic and joy. With safety measures in place, a variety of attractions and dining options, and a commitment to accessibility, there's still so much to see, do, and enjoy at Disneyland right now. So whether you're a Disneyland veteran or a first-time visitor, prepare to be enchanted by the Happiest Place on Earth.
Frequently Asked Questions
What are the operating hours of Disneyland?
Disneyland's operating hours vary throughout the year, often extending during peak seasons and holidays. It's always best to check the official Disneyland website or app for the most accurate and up-to-date information.
Is the Disneyland Resort still offering FastPass or MaxPass services?
As of 2021, Disneyland has discontinued the FastPass and MaxPass services. They have been replaced with a new service called Disney Genie+ which is available for purchase and allows guests to choose the next available time to arrive at a variety of attractions.
Can I bring my own food and drinks into the park?
Yes, guests are allowed to bring their own food and beverages into the park, but there are some restrictions. Alcoholic beverages, glass containers (except for baby food jars), and large coolers are not permitted.
Are pets allowed in Disneyland?
No, pets are not allowed in Disneyland, with the exception of service animals. However, Disneyland does offer a kennel service where guests can leave their pets during their visit.
Are there any age or height restrictions for rides at Disneyland?
Yes, some rides at Disneyland have height restrictions to ensure guest safety. These restrictions are clearly listed on the Disneyland website and at the entrances to the rides. As for age restrictions, children under the age of 14 must be accompanied by a person aged 14 or older.