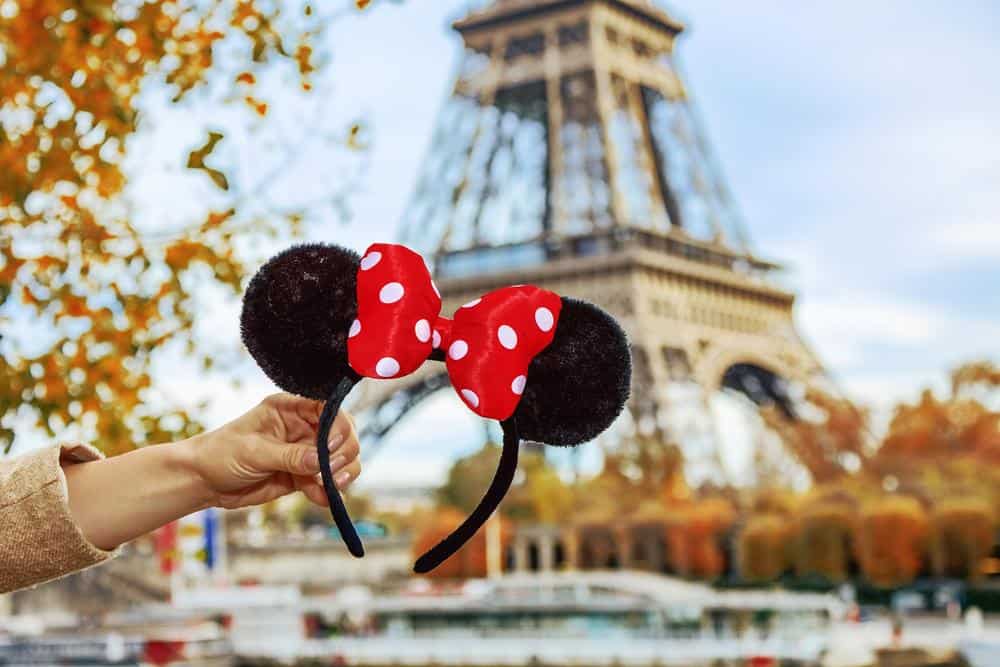 With the magic of Mickey Mouse and the enchantment of Cinderella's Castle, Disneyland has been a beacon of joy for children and adults alike for over six decades. But what's happening at Disneyland right now? What new attractions can you expect, and what changes have been made to enhance your experience? Let's dive in and find out.
Disneyland is constantly evolving with new attractions, dining experiences, and events. Recent additions include Mickey & Minnie's Runaway Railway, a reimagined Mickey's Toontown, and Tiana's Palace Restaurant. Upcoming attractions include Tiana's Bayou Adventure and San Fransokyo Square. Disneyland also hosts various events like the Disneyland Half Marathon Weekend. The park has implemented a tiered ticketing system and several safety measures in response to COVID-19. Furthermore, it's enhancing guest experiences with technology like the Disneyland Mobile App and Disney Genie+ service.
New Attractions and Rides
Disneyland never stops evolving, and the latest attractions and rides are proof of that. One of the most exciting additions is Mickey & Minnie's Runaway Railway. This new ride takes guests on an adventurous journey through a cartoon world with Mickey, Minnie, and their friends.
Another noteworthy addition is the reimagining of Mickey's Toontown, set to reopen on March 19, 2023. This renovated area will offer new experiences and attractions for guests to enjoy.
Fans of "The Princess and the Frog" should look forward to Tiana's Palace Restaurant. Opened on September 7, 2023, this new dining experience is inspired by the beloved Disney film. There's also Tiana's Bayou Adventure, a new attraction expected to open in late 2024.
For Star Wars enthusiasts, new scenes featuring Ahsoka Tano will be added to the Star Tours attraction in Disneyland in Spring 2024. And if you're a fan of "Big Hero 6", you'll be excited to know that a new area inspired by the movie, San Fransokyo Square, is coming to Disney California Adventure Park.
Upcoming Events
Disneyland is not just about rides and attractions. The park hosts various special events throughout the year. For instance, the Disneyland Half Marathon Weekend is scheduled for January 11-14, 2024. The event features a Half Marathon, 10K, 5K, and more.
Other annual events include the Lunar New Year Celebration at Disney California Adventure Park, and the Festival of Holidays at Disney California Adventure Park. Some unofficial events like Dapper Days can also affect crowd levels at the park, so it's good to be aware of them.
Changes in Ticketing and Pricing
Disneyland has introduced a tiered ticket pricing system, with prices varying depending on the expected crowd levels at the park. For example, a one-day Tier 1 ticket costs $114 for adults and $108 for children, while a one-day Tier 3 ticket costs $144 for adults and $136 for children. The tiered pricing system does not apply to multi-day park tickets, which have set prices for two-day through five-day tickets.
Safety Measures in the Era of COVID-19
In the wake of the COVID-19 pandemic, Disneyland has implemented several safety measures to ensure a safe environment for visitors. These include enhanced cleaning, improved HVAC air systems, mobile ordering, more outdoor spaces, and recommendations for face coverings in indoor locations.
New Dining Experiences
From Tiana's Palace serving house gumbo and shrimp and cheesy grits, to the Earl of Sandwich Tavern offering the Mac and Cheese Burger, Disneyland has introduced several new dining options to enhance your culinary experience.
Updated Policies
Guests should also be aware of updated policies at hotels and other accommodations, such as enhanced cleaning protocols, social distancing measures, rooms blocked between reservations, low contact check-in/out, and mask requirements.
Technology for a Better Experience
Disneyland is also using technology to enhance guest experience. From the Disneyland Mobile App to the Disney Genie+ service, guests can now plan their visit, check wait times, locate Disney characters, and even experience virtual rides.
In conclusion, Disneyland continues to evolve and innovate to provide the best possible experience for its guests. Whether you're a first-time visitor or a seasoned Disneyland veteran, there's always something new and exciting happening at the Happiest Place on Earth.
Frequently Asked Questions
What are the operating hours of Disneyland?
Disneyland typically opens at 8:00 AM and closes at 12:00 AM. However, operating hours can vary depending on the day and season, so it's best to check the official Disneyland website for the most accurate information.
Is the FastPass system still available at Disneyland?
As of 2021, Disneyland has retired the FastPass system. It has been replaced by the new Disney Genie+ service, which allows guests to skip the regular lines at select attractions for an additional fee.
Are there any restrictions on what items I can bring into Disneyland?
Yes, Disneyland has a list of prohibited items, which includes items such as alcohol, drugs, weapons, large coolers, and selfie sticks. For a complete list, refer to the "Prohibited Items" section on the Disneyland website.
Can I bring my own food and drinks into Disneyland?
Yes, guests are allowed to bring their own food and non-alcoholic beverages into the park. However, the food must not require heating, and the drinks must be in plastic containers.
Do I need to make a reservation to dine at Tiana's Palace Restaurant?
Yes, it's highly recommended to make dining reservations for popular restaurants like Tiana's Palace. Reservations can be made up to 60 days in advance through the Disneyland website or mobile app.
What is the Disney Genie+ service and how much does it cost?
The Disney Genie+ service allows guests to access the Lightning Lane entrances at over 15 different attractions throughout Disneyland and Disney California Adventure Park. The service costs $20 per ticket per day.