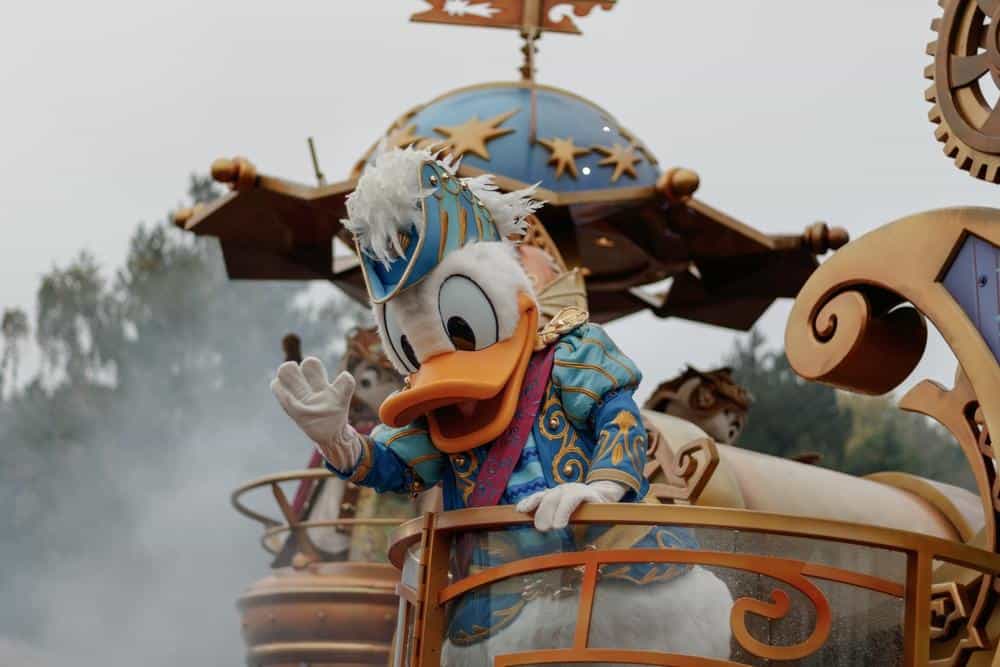 Disneyland Park, the first-ever Disney theme park, has been a source of joy and inspiration for millions of visitors since it opened its doors on July 17, 1955. Designed and brought to life under the guidance of Walt Disney himself, the park is a magical blend of thrilling attractions, immersive entertainment, and delightful dining experiences. In this comprehensive guide, we explore the ins and outs of Disneyland Park, giving you a closer look at what makes it such a beloved destination for Disney fans worldwide.
Disneyland Park, the first-ever Disney theme park, is a magical blend of thrilling attractions, immersive entertainment, and delightful dining experiences. It's divided into nine themed areas or "lands," each offering unique attractions. These include iconic rides like Space Mountain, Pirates of the Caribbean, and the newest Mickey & Minnie's Runaway Railway. The park also offers a wide range of dining options, entertainment like parades and fireworks, and hosts special events throughout the year.
A Journey Through Disneyland's Themed Lands
Disneyland Park is divided into nine distinctly themed areas or "lands," each providing its unique set of attractions and experiences.
Main Street, U.S.A. is your first stop, offering a nostalgic trip back to the turn of the century with its vintage architecture and charming shops. Here, you can enjoy a ride on the Disneyland Railroad or explore the Disney Gallery.
Venture into the wild at Adventureland, home to the Enchanted Tiki Room, Jungle Cruise, and the Indiana Jones Adventure.
New Orleans Square transports you to the heart of the Big Easy, with attractions like Pirates of the Caribbean and the Haunted Mansion.
Critter Country and Frontierland celebrate the spirit of the American frontier with attractions like Splash Mountain and Big Thunder Mountain Railroad, while Mickey's Toontown offers a whimsical cartoon world for younger guests.
Fantasyland is where classic Disney tales come to life, from Peter Pan's Flight to "it's a small world".
Looking to the future, Tomorrowland features space-age adventures like Space Mountain and Star Tours.
Finally, Star Wars: Galaxy's Edge takes you to a galaxy far, far away, with attractions like Millennium Falcon: Smugglers Run and Star Wars: Rise of the Resistance.
Iconic Attractions and Rides
Disneyland Park boasts a variety of iconic attractions and rides. From thrilling roller coasters like Space Mountain and Matterhorn Bobsleds to immersive experiences like Pirates of the Caribbean and Haunted Mansion, there's something for everyone. Don't miss the enchanting boat ride of "it's a small world", the high-speed adventure of Indiana Jones Adventure, or the out-of-this-world experience of Star Wars: Rise of the Resistance.
Diverse Dining Options
Whether you're looking for a quick snack or a gourmet meal, Disneyland Park offers a wide range of dining options. Enjoy classic American fare at Plaza Inn or try exotic skewers at Bengal Barbecue. For a more upscale experience, dine at the Blue Bayou, or enjoy the French-inspired cuisine at Red Rose Taverne.
Enthralling Entertainment
From parades and fireworks to live shows, Disneyland Park offers various entertainment options. The "Magic Happens" Parade and the "Halloween Screams" fireworks show are just a couple of the highlights. Don't miss the spectacular nighttime show Fantasmic! or the vaudeville-style entertainment at the Golden Horseshoe.
Ticket and Package Options
Disneyland Park offers several ticket and package options, including 1 Park Per Day tickets, Park Hopper tickets, and Genie+ tickets. Magic Key Annual Passes provide additional benefits and discounts for frequent visitors.
Nearby Accommodations
For those planning a multi-day trip, there are several accommodation options available near Disneyland Park, ranging from budget-friendly motels to luxury hotels. You can also find vacation rentals and RV parks in the area.
Seasonal Activities and Events
Throughout the year, Disneyland Park hosts special events and seasonal activities, from the Lunar New Year and Disney Festival of Holidays to Halloween Time and Disneyland's Birthday.
The Newest Ride: Mickey & Minnie's Runaway Railway
The newest addition to Disneyland Park is Mickey & Minnie's Runaway Railway, a magical, out-of-control ride through a multi-dimensional cartoon world.
In conclusion, Disneyland Park is a world of magic and adventure, offering a diverse range of attractions, entertainment, and dining options for visitors of all ages. Whether you're a Disney fanatic or a first-time visitor, there's always something new and exciting to discover in this iconic theme park.
Frequently Asked Questions
What are the operating hours of Disneyland Park?
Disneyland Park's operating hours vary depending on the season and the day of the week. It's best to check the official Disneyland website for the most accurate and up-to-date information.
Are there any facilities for guests with special needs?
Yes, Disneyland Park offers numerous services for guests with disabilities, including wheelchair rentals, attraction access, audio description devices, and more. The park is committed to providing a welcoming and inclusive environment for all guests.
Can I bring my own food and drinks into Disneyland Park?
While you are allowed to bring your own snacks and drinks into Disneyland Park, there are certain restrictions. No glass containers (except for baby food jars) or alcoholic beverages are permitted. All food and drink items must be in a soft-sided container.
Is there Wi-Fi in Disneyland Park?
Yes, free Wi-Fi is available throughout Disneyland Park. Just look for the "Disney-Guest" network on your device.
What is the FastPass service at Disneyland Park?
The FastPass service allows you to skip the regular lines at some of Disneyland's most popular attractions. However, as of 2021, Disneyland has replaced the FastPass service with the Disney Genie+ service, which offers similar benefits for a fee.
Are pets allowed in Disneyland Park?
Pets are not allowed in Disneyland Park, with the exception of service animals. However, Disneyland does offer a kennel service where guests can leave their pets during their visit to the park.
Is smoking allowed in Disneyland Park?
As of May 1, 2019, smoking is not permitted inside Disneyland Park, or any of the Disney parks. This includes traditional cigarettes, e-cigarettes, and other smoking devices. There are designated smoking areas outside the park entrances.