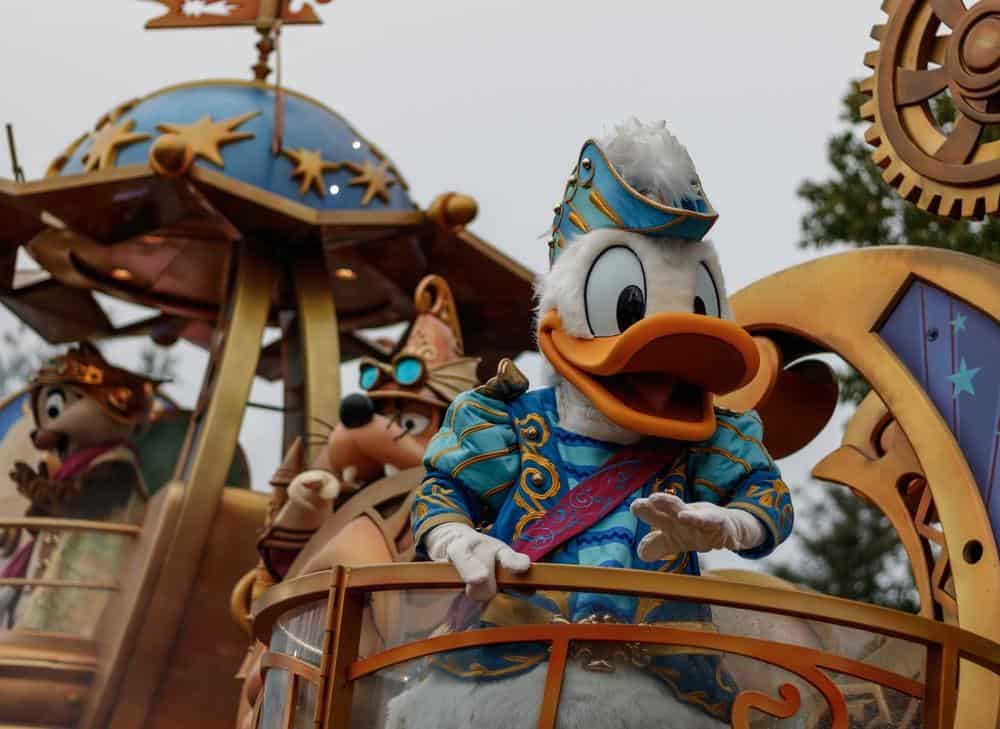 Disneyland, the happiest place on earth, is set to reopen its doors after an extended closure due to the COVID-19 pandemic. While the magic remains, there are a few changes and additions that guests should be aware of. This comprehensive guide aims to provide you with all the information you need to prepare for your visit.
When Disneyland reopens, guests can expect new attractions like Mickey & Minnie's Runaway Railway and the reimagined San Fransokyo Square, alongside enhanced health and safety measures such as temperature checks, mandatory face coverings, and increased sanitization practices. A reservation system has been implemented to manage crowd capacity, and changes have been made to dining and shopping experiences. Communication of changes will be through various channels like email, the Disneyland Mobile App, and the planDisney website.
New Attractions and Changes
Disneyland's reopening is not just about returning to normal, but also introducing new and exciting attractions. Mickey & Minnie's Runaway Railway, an innovative and immersive ride, is now open for guests. The reimagined San Fransokyo Square, inspired by "Big Hero 6," is another new area that guests can explore.
Disneyland is also adding new scenes to the Star Tours attraction in Spring 2024 and is set to open Tiana's Bayou Adventure in late 2024. However, please note that some attractions may be temporarily closed for refurbishments, such as Space Mountain, from September 18 until October 26, 2023.
Health and Safety Measures
In response to the pandemic, Disneyland has implemented several health and safety measures. These include temperature checks at entry points, mandatory face coverings for all guests (ages 2 and up), and reduced capacity to maintain physical distancing.
The park has also increased sanitization practices, installing over 23,000 health and safety measures, including sanitization stations, protective barriers, and warning signs. Over 1,000 hand sanitizing stations and 50 freestanding handwashing stations have been placed in guest and employee areas. Contactless payments are also encouraged to minimize physical contact.
Reservation and Capacity Management
To manage crowd capacity and ensure physical distancing, Disneyland has implemented a theme park reservation system. Guests are required to make a reservation to enter the park, which helps control the number of visitors.
Socially distanced lines are also in place throughout the park, and digital technologies like QR codes and RFID-based "MagicBands" are used to reduce social contact. Some experiences and entertainment options have been modified to maintain social distancing, such as replacing popular parades with "cavalcades," where costumed characters make brief, surprise appearances around the park.
Dining and Shopping Experiences
Disneyland has made changes to its dining and shopping experiences to cater to evolving customer preferences and demands. For example, the return of the Disney dining plan for those staying at Disney Resort hotels is a welcome change for many guests. The park has also made changes to its dining reservation processes, making it easier for guests to book and cancel.
Staff Safety Measures
The health and safety of cast members and performers are also a priority. Measures include following guidance from health authorities, implementing technology solutions to minimize contact, increasing the frequency of cleaning in work areas, and introducing new protocols for temperature checks and face coverings.
Communication of Changes
Disneyland communicates changes to guests through various channels, including email communication, the Disneyland Mobile App, and the planDisney website. Guests are recommended to review the latest information and manage their reservations through these platforms.
Conclusion
Disneyland's reopening is a testament to the resilience of the human spirit and our collective love for shared experiences. While there are new protocols and changes to navigate, the magic of Disneyland remains. By staying informed and prepared, you can make your visit a memorable and safe experience.
Frequently Asked Questions
What are the operating hours of Disneyland?
Disneyland's operating hours can vary depending on the season and day of the week. It's best to check the official Disneyland website or app for the most current information.
Are there any special accommodations for guests with disabilities?
Yes, Disneyland offers a variety of services for guests with disabilities, including wheelchair rentals, assistive listening systems, and Disability Access Service (DAS). Check the official Disneyland website for more detailed information.
Are there any restrictions on what I can bring into the park?
Yes, Disneyland has a list of prohibited items, which includes items such as weapons, alcoholic beverages, and large coolers. Please review the list on the official Disneyland website before your visit.
Are pets allowed in Disneyland?
No, pets are not allowed in Disneyland. However, service animals are permitted.
How can I purchase tickets for Disneyland?
Tickets for Disneyland can be purchased online through the official Disneyland website or app. It's recommended to purchase tickets in advance due to the new reservation system.