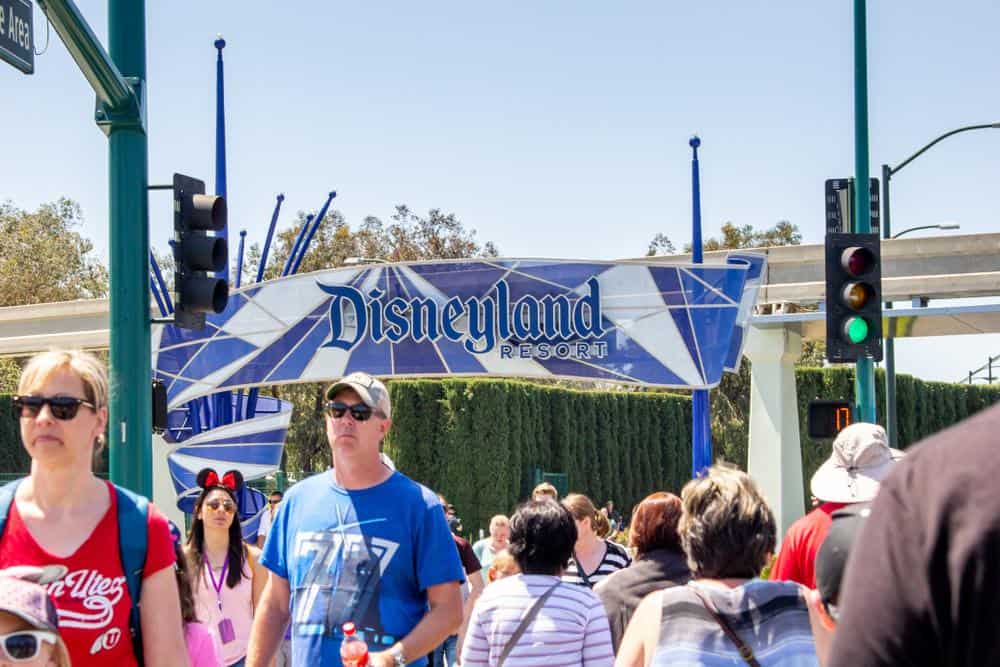 Disneyland, known as "The Happiest Place on Earth", is a dream destination for many around the globe. Whether you're planning a family vacation, a romantic getaway, or a solo adventure, it's essential to know when Disneyland tickets go on sale to make the most of your trip. This comprehensive guide will help you understand the ins and outs of Disneyland ticket sales, including when tickets are available, how to find discounts, and the different types of tickets you can buy.
Disneyland tickets are generally available for purchase throughout the year, with tickets typically becoming available up to 120 days in advance. However, the release of tickets can vary depending on the season, special events, and promotions. It's recommended to regularly check Disneyland's official website and authorized sellers for the latest information on ticket availability and sales.
Disneyland Tickets Availability
Disneyland tickets are generally available for purchase throughout the year. However, there are specific times when certain promotions and discounts are offered. For instance, California residents often enjoy special 3-day ticket deals with a wide use window, such as from June 12 to September 28, 2023. Southern California residents may find promotional deals during winter and spring, usually from January to May.
Tickets typically become available for purchase up to 120 days in advance. To enter the park, guests are required to have a theme park reservation in addition to a valid ticket for the same park on the same date. If reservations are not available for a specific date, you will not be able to purchase theme park tickets for that date. Although tickets can be purchased at the gate, it is highly recommended to purchase tickets in advance online or through the Disneyland mobile app to secure your reservation.
Special Events and Seasonal Variations
The date of Disneyland ticket sales releases can vary depending on the season or specific events. For example, Disneyland has offered more low-priced tickets just before the peak summer season. Special events like Disneyland After Dark and Sweethearts' Nite have their own ticket release dates. Reservations for park visits are typically released on a rolling basis 120 days in advance. It's important to keep an eye on Disneyland's official website and announcements for ticket releases related to seasonal events and promotions.
Finding Discounts and Special Offers
There are specific times of the year when tickets might be discounted or on special offer. For example, Disney World and Disneyland have announced money-saving offers such as 50% off hotel and ticket packages, dining discounts, and more. Disneyland Resort has a limited-time kids' ticket offer for children ages 3 to 9 for as low as $50 per day, valid for use from January 8 through March 10, 2024. Additionally, Disney World Resort hotels offer up to 25% off select stays on most nights from January 9 through March 24, 2024.
Being flexible with your travel dates can help you find value tickets and save money on your final costs. Military discounts, student discounts, and teacher discounts are also available under certain conditions.
Where to Buy Disneyland Tickets
When Disneyland tickets go on sale, you can purchase them from various platforms and websites, including:
Disneyland's official website
Get Away Today
Remember it's essential to buy tickets from authorized sellers to avoid scams and counterfeit tickets.
Ticket Limitations and Restrictions
Disneyland has some restrictions and limitations when purchasing tickets. Multi-day tickets must be used within 13 days of first use or by a specific expiration date, whichever occurs first. For 1-day theme park tickets, they can be used on any date in the designated tier (or lower tiers) through the expiration date of the ticket.
Conclusion
Planning a trip to Disneyland can be as exciting as the visit itself. By understanding when Disneyland tickets go on sale, you can ensure you're ready to make your purchase and secure your spot at "The Happiest Place on Earth". Remember to check the official website and authorized sellers regularly for the latest information, and don't forget to look out for discounts and special offers.
Frequently Asked Questions
What is a theme park reservation and why is it necessary?
A theme park reservation is a system implemented by Disneyland to manage the number of guests entering the park on a given day. It's necessary to ensure crowd control and provide a better experience for guests by preventing overcrowding.
Can I get a refund if I can't use my Disneyland ticket?
Disneyland tickets are non-refundable. However, if you have a multi-day ticket, you might be able to transfer unused days to another guest, but this is subject to certain conditions. It's best to check Disneyland's official policy on ticket transfers and refunds.
Can I upgrade my Disneyland ticket to a higher tier or add more days?
Yes, you can upgrade your Disneyland ticket to a higher tier or add more days, but it must be done before the end of the last day of your ticket. Upgrades are subject to availability and additional costs.
Are there any discounts for senior citizens?
Disneyland does not currently offer any senior citizen discounts on tickets. However, they do have other discount offers available throughout the year, so it's worth checking their official website or authorized sellers regularly.
Can I purchase Disneyland tickets as a gift for someone else?
Yes, Disneyland tickets can be purchased as gifts. When purchasing, you're not required to provide the ticket user's name, so anyone can use the ticket. However, for multi-day tickets, once the ticket has been used for the first time, it can only be used by the same person on subsequent days.