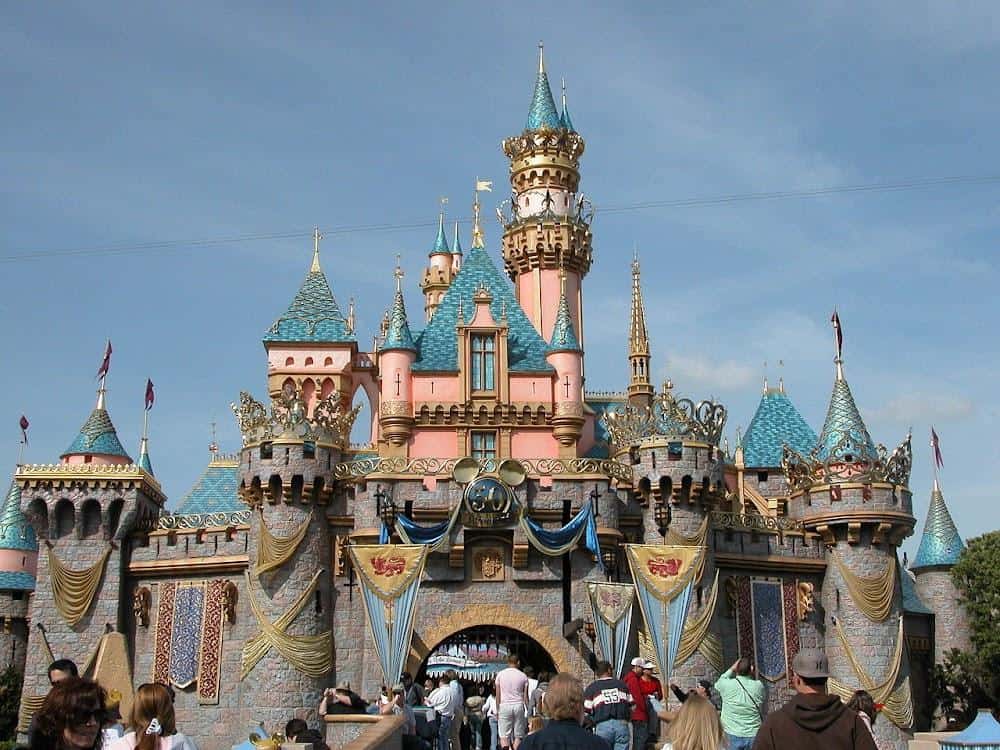 Disneyland, the Happiest Place on Earth, is always evolving to create magical experiences for its guests. One of the latest transformations is happening in Toontown, a beloved area of the park. But what exactly is Disneyland doing with Toontown?
Disneyland is reimagining Toontown with a focus on accessibility, relaxation, and interactive play. The revamped area, which reopened on March 19, 2023, features redesigned attractions, new dining options, and more green spaces. The redesign aims to provide a more inclusive and enjoyable experience for families and young children, with improved accessibility and comfort.
A New Vision for Toontown
Disneyland's Toontown underwent an extensive reimagining and reopened on March 19, 2023. The revamped Toontown now features three rides, multiple play areas, various meet and greets, shopping and dining opportunities, and areas to relax. The new Toontown is more grounded in nature, accessible, and up to date. Some of the changes include more green spaces, quiet areas for guest relaxation and comfort, and added shade to the land. The redesigned land is entirely wheelchair accessible and is visually and auditorily approachable for kids who are easily overwhelmed by loud or bright sensory stimuli. The reimagined Toontown aims to provide a more inclusive and enjoyable experience for families and young children.
Upgraded Attractions
When Disneyland's Toontown reopens, several attractions will be revamped, including Goofy's House, Donald's Boat, and Gadget's Go Coaster. The new Toontown will also feature CenTOONial Park, a natural space with a fountain for kids to play at and water tables. Mickey & Minnie's Runaway Railway, a new family-friendly attraction, will also open in 2023. While some attractions are being reimagined, others like Mickey's House, Minnie's House, and Roger Rabbit's Car Toon Spin will return for guests to enjoy. The redesigned Toontown aims to provide a more interactive and engaging experience for children and families, with improved accessibility, relaxation areas, and play spaces.
New Dining Options
With the reopening of the refreshed and refurbished Mickey's Toontown at Disneyland Park on March 19, 2023, two new restaurants have been introduced: Café Daisy and Good Boy! Grocers. Café Daisy is a sidewalk table eatery that serves diner classics counter service style. Good Boy! Grocers is a Pluto-themed roadside stand located at the Toontown Farmers Market, offering grab-and-go drinks, snacks, and other delightful treats.
Disneyland's Future Plans
The DisneylandForward project is a multi-year expansion project planned for Disneyland in Anaheim, California. The plans shared so far have largely been focused on land use zoning changes required for Disney to make the sweeping changes. Disney hopes to obtain new zoning and blanket approvals in 2024. However, no specific projects have been finalized yet, and the timeline for the completion of these changes is not yet determined.
Conclusion
Disneyland's overall strategy and vision for the future involve continuous growth, expansion, and innovation to provide guests with new and immersive experiences. The DisneylandForward project aims to rethink the resort's layout and use of existing space to offer more entertainment opportunities in new ways. So, the next time you visit Disneyland, be sure to check out the newly reimagined Toontown. It's a testament to Disneyland's commitment to innovation and inclusivity, promising a magical experience for all guests.
Frequently Asked Questions
What are the operational hours of Disneyland's Toontown?
The operational hours for Toontown vary depending on the season and day of the week. It is advisable to check Disneyland's official website or app for the most accurate and up-to-date information.
Are there any age or height restrictions for the rides in Toontown?
Some rides in Toontown may have height restrictions for safety reasons. Details about specific rides and their restrictions can be found on the Disneyland website.
Is there an additional cost to access Toontown?
No, access to Toontown is included in the general admission ticket to Disneyland Park.
Is Mickey & Minnie's Runaway Railway a roller coaster or a slow ride?
Mickey & Minnie's Runaway Railway is a family-friendly ride that is not a roller coaster. It uses trackless technology to take guests on a gentle, fun-filled journey through a Mickey Mouse cartoon short.
Can I bring my own food and drinks into Toontown?
Disneyland allows guests to bring food and drinks into the park, including Toontown, with some restrictions. For example, glass containers (except for small containers like baby food jars) and alcoholic beverages are not allowed.