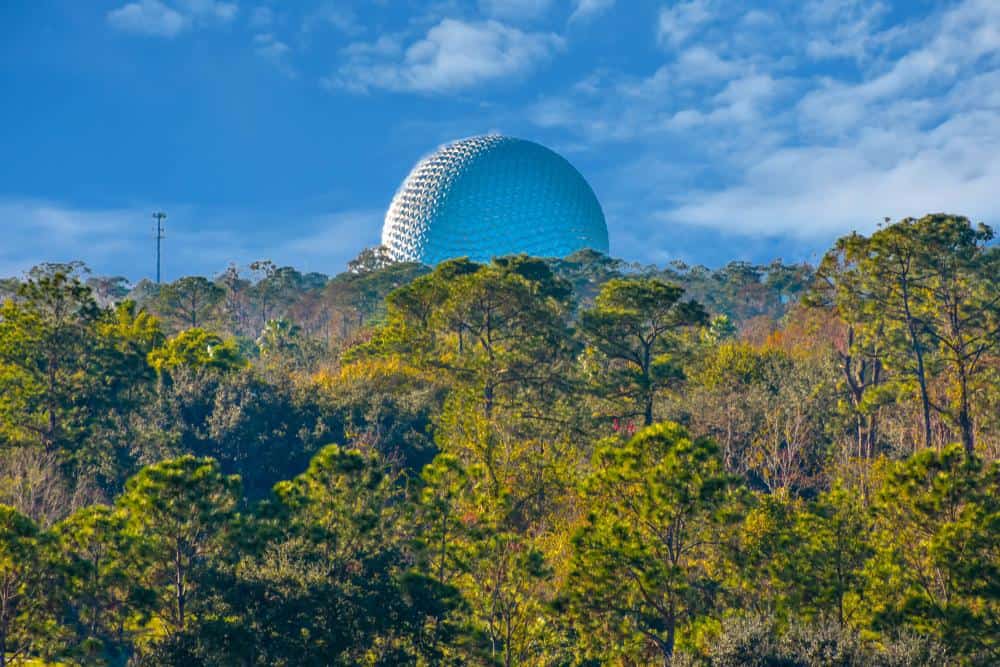 Epcot, one of the four theme parks at Walt Disney World Resort in Florida, is a haven for those seeking entertainment, adventure, and a dash of education. This fascinating park is divided into four main themed areas known as "neighborhoods": World Celebration, World Discovery, World Nature, and World Showcase. Each neighborhood offers unique attractions, dining experiences, and cultural immersion, making Epcot a must-visit destination. Let's delve deeper into what places are in Epcot.
Epcot, a theme park at Walt Disney World Resort, is divided into four main areas: World Celebration, World Discovery, World Nature, and World Showcase. Each area offers unique attractions and experiences. World Celebration features the iconic Spaceship Earth, World Discovery houses thrilling rides like Guardians of the Galaxy: Cosmic Rewind, World Nature focuses on the natural world with attractions like Soarin' Around the World, and World Showcase presents pavilions representing 11 countries, each offering unique cultural experiences. Epcot also hosts several annual festivals and offers a variety of dining options.
World Celebration
World Celebration is a neighborhood designed to inspire with experiences that connect us to one another and the world around us. The iconic Spaceship Earth is a must-visit attraction in this area. This slow-moving ride takes guests on a 15-minute journey through the evolution of communication throughout the history of humankind.
World Discovery
If you're a fan of technology and intergalactic exploration, World Discovery is the place for you. One of the most thrilling rides in this area is Guardians of the Galaxy: Cosmic Rewind, a roller coaster that features a reverse launch and spinning cars. Another popular ride is Test Track, where guests can design their own virtual concept car and then take a ride in a "SimCar" to test their design.
World Nature
World Nature is focused on understanding and preserving the beauty, awe, and balance of the natural world. Here, popular attractions include Soarin' Around the World, a flight motion simulator that takes guests on a flight over several world landmarks. Another must-visit is Living with the Land, a boat tour that explores how the land sustains us in surprising ways.
World Showcase
The World Showcase is a collection of pavilions that represent 11 countries from around the world, including Canada, the United Kingdom, France, Morocco, Japan, the United States, Italy, Germany, China, Norway, and Mexico. Each pavilion offers attractions, dining, drinking, and shopping experiences related to the respective country.
For instance, the Mexico Pavilion features a Mesoamerican Pyramid, inside which you can find shopping, dining, a bar, an art gallery, and a ride. The Norway Pavilion is modeled after a traditional Norwegian village and features a replica of a Norwegian stave church and the popular Frozen Ever After ride.
In the China Pavilion, you can see the brightly colored Temple of Heaven, and the Germany Pavilion is known for its architecture and the Epcot Garden Railway – a miniature Bavarian village complete with moving model trains. The list goes on, with each pavilion offering a unique cultural experience.
Special Events and Festivals
In addition to these pavilions, Epcot also hosts several hugely popular annual festivals. These include the Epcot International Flower & Garden Show, Epcot International Festival of the Arts, Epcot International Food & Wine Festival, and Epcot International Festival of the Holidays. Each festival offers unique experiences, food, and entertainment.
Dining at Epcot
Epcot offers a wide variety of dining options that cater to different tastes and budgets. From quick service restaurants and food stands to table service restaurants and bars or lounges, there are plenty of options to choose from.
Epcot also offers a variety of behind-the-scenes and less-known experiences that visitors can enjoy. This includes the Behind the Seeds Tour, hidden secrets around the park, the JAMMitors show, special dining experiences, and more.
In conclusion, Epcot offers a wide range of experiences, from exploring different countries' pavilions to participating in various festivals and events. These experiences provide an opportunity to learn about different cultures, traditions, and cuisines, making Epcot a unique and enriching destination. So next time you plan a trip to Walt Disney World Resort, make sure to reserve a day or two for exploring the wondrous world of Epcot.
Frequently Asked Questions
What are the operating hours of Epcot?
The operating hours of Epcot vary throughout the year and can also change depending on special events. It's always best to check the official Disney World website for the most accurate and up-to-date information.
Are there any age restrictions for the rides at Epcot?
Some attractions at Epcot do have height restrictions, which can be found on the official Disney World website. However, there are plenty of attractions suitable for all ages.
Can I bring my own food and drinks into Epcot?
Yes, you can bring your own food and non-alcoholic beverages into Epcot, as long as they are not in glass containers. However, large coolers are not permitted.
Is there a dress code for Epcot?
While there is no formal dress code, guests are expected to dress appropriately for a family environment. For example, swimwear must be covered and shoes must be worn at all times.
Is Epcot wheelchair accessible?
Yes, Epcot is wheelchair accessible. Wheelchairs and Electric Conveyance Vehicles (ECVs) are also available for rent at the park on a first-come, first-served basis.