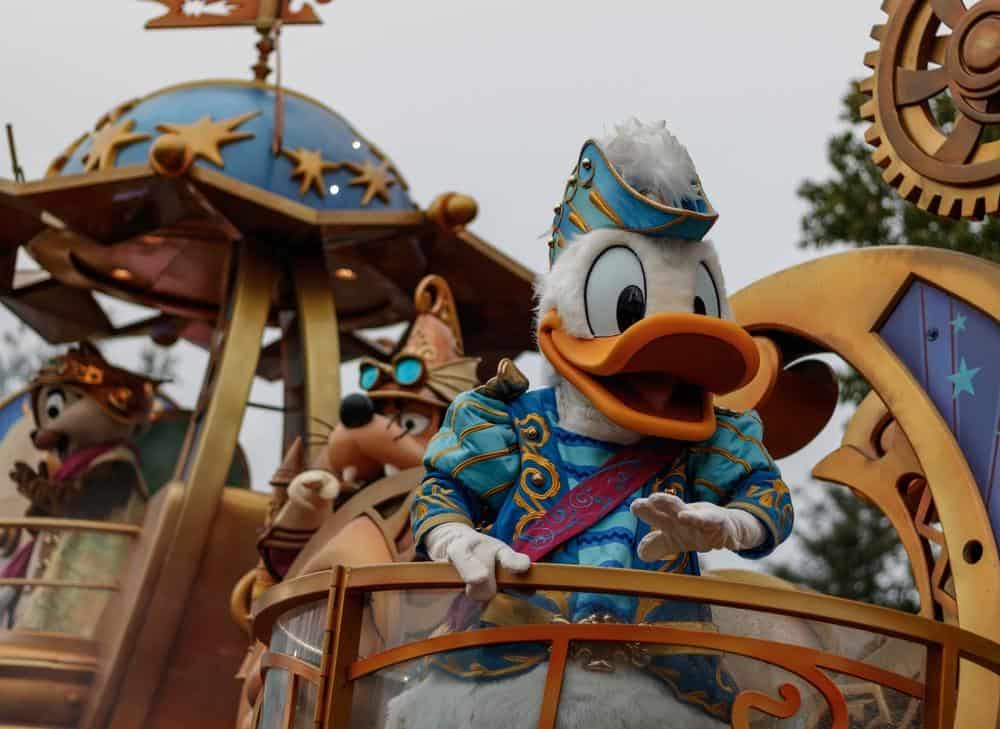 Disneyland, the happiest place on Earth, is renowned for its spectacular shows and attractions. One of the most popular among these is Fantasmic! But when does Fantasmic reopen at Disneyland?
Fantasmic! at Disneyland is set to reopen in Spring 2024. The show had been temporarily closed due to an incident with the Maleficent dragon animatronic. Upon reopening, the show will feature new special effects and a revamped battle scene, but will no longer include the dragon animatronic.
Fantasmic! Reopening Date
Fantasmic! is set to reopen at Disneyland in Spring 2024. The show had been paused after the Maleficent dragon animatronic caught fire in April 2023. This unfortunate incident led to a temporary closure, but the magic is set to return soon.
Changes to Fantasmic!
Disneyland officials have used this pause as an opportunity to revamp the show. When Fantasmic! returns, it will no longer feature the dragon animatronic. Instead, it will introduce new special effects and a thrilling battle scene between Sorcerer Mickey and Maleficent. Disneyland aims to deliver the best possible show for their guests, and these updates are sure to add a fresh layer of excitement.
Safety Measures
Disneyland is also implementing several safety measures to ensure the safety of guests and cast members. These measures include social distancing, plexiglass barriers, and other precautions already implemented in other areas of the resort. As the situation improves, Disney has been gradually removing COVID-19 warnings and safety protocols.
Operating Hours and Viewing Tips
The official operating hours for Fantasmic! once it reopens have not been announced yet. However, based on past patterns, showtimes are likely to be around 8:30 PM, 9:00 PM, and 9:30 PM.
To secure a good viewing spot for Fantasmic!, consider the following tips:
Watch the second show, as it is usually less crowded.
Arrive early if you want to catch the first show.
Choose a good viewing area, avoiding the far right and far left of the viewing areas.
Consider a Fantasmic! Dining Package for reserved seating with a better view.
Be strategic after the fireworks, especially if you plan to watch the second show.
Ticket Prices and Packages
Several ticket packages and prices are available that include Fantasmic! Here are some options:
Fantasmic! Dining Package at Disneyland: Dinner costs $89 per guest (ages 10+) and $35 per guest (ages 3-9), tax and gratuity not included.
Fantasmic! On-the-Go Package at Hungry Bear Restaurant: $38 per adult (ages 10 and up) and $27 per child (ages 3 to 9).
Future Changes
As of now, there are no major future closures or changes to the schedule of Fantasmic! However, it's always best to check the official Disneyland website or app for the most accurate information, as showtimes may vary.
Characters in the Revamped Show
The revamped Fantasmic! show at Disneyland will feature a mix of new and returning characters. While the dragon may be gone, Sorcerer Mickey, Maleficent, and many others will continue to enchant audience members. The show will also introduce new characters from popular Disney stories such as Moana, Mulan, Aladdin, Pocahontas, and Frozen 2.
Fantasmic! at Disneyland is a beloved classic, and its return is eagerly anticipated by many. With new special effects, characters, and a refreshed storyline, the show is sure to wow audiences when it reopens in Spring 2024.
Frequently Asked Questions
What is the duration of the Fantasmic! show?
The Fantasmic! show typically lasts for approximately 27 minutes.
Is Fantasmic! accessible for guests with disabilities?
Yes, Disneyland provides accommodations for guests with mobility, visual, and hearing disabilities to ensure everyone can enjoy the Fantasmic! show.
How many times per day does Fantasmic! typically run?
On regular days, Fantasmic! usually has two to three performances per night. However, this can change depending on the park's schedule and weather conditions.
Is the Fantasmic! show included with regular park admission?
Yes, the Fantasmic! show is included with regular park admission. However, the Fantasmic! Dining Packages provide guaranteed seating and are an additional cost.
Is Fantasmic! suitable for all ages?
Yes, Fantasmic! is a family-friendly show suitable for all ages. However, some scenes may be intense for very young children.