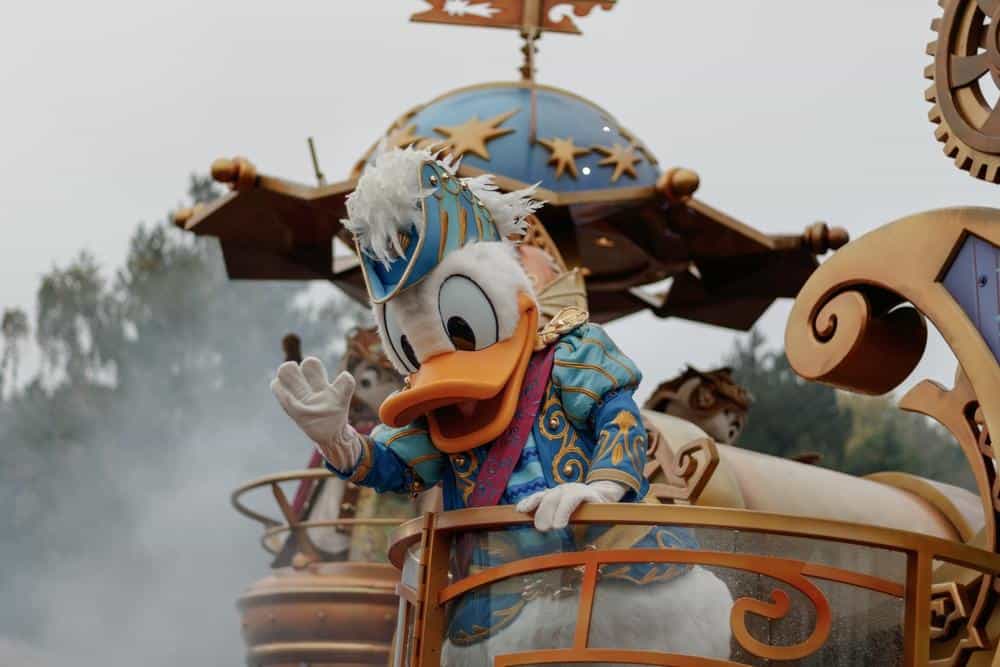 Getting from Charles de Gaulle Airport (CDG) to the magical world of Disneyland Paris can seem daunting, especially after a long flight. However, with a little knowledge and planning, it can be a smooth and enjoyable journey. This comprehensive guide will provide you with all the information you need to make this trip hassle-free, including the different modes of transport available, estimated travel times, costs, and some handy tips.
The quickest way to get from Charles de Gaulle Airport (CDG) to Disneyland Paris is by the high-speed TGV train which takes about 10 minutes and costs from €17.50. Other options include the RER trains (70 minutes, around €17), the Magical Shuttle bus (60 minutes, €24 for adults, €11 for children), a taxi or private transfer (30-40 minutes, €60 to €100), and car rental (30-40 minutes, prices vary).
TGV Train: Fast and Convenient
The high-speed TGV train is the quickest way to travel from CDG to Disneyland Paris. Departing from the Aéroport Charles de Gaulle 2 TGV station at Terminal 2, the train will get you to Disneyland Paris in just about 10 minutes. Prices start at €17.50 but can increase as the travel date approaches. Trains sometimes run only once an hour, so it's best to buy tickets in advance when possible. TGV Train Tickets
RER Trains: Reliable and Regular
Another option is to take the RER B train from CDG to Châtelet – Les Halles station in Paris, and then transfer to the RER A train to Marne-la-Vallée—Chessy (Disneyland Paris). The total travel time is about 70 minutes, and trains run approximately every 10 minutes. The trip costs around €17. RER Train Tickets
Magical Shuttle Bus: Direct and Easy
The Magical Shuttle offers daily direct connections between Roissy-Charles-de-Gaulle airport and Disneyland Paris. The one-way fare for adults is €24, and for children (3-11 years old) is €11. The journey takes about 60 minutes, with departures scheduled every 45 minutes from 9 am to 7.45 pm. Magical Shuttle Bus Tickets
Taxi or Private Transfer: Comfortable and Hassle-free
A taxi or private transfer from CDG Airport to Disneyland Paris is a good option if you're traveling with children, have a lot of luggage, or prefer a more comfortable ride. The cost varies depending on the service provider, but it usually ranges from €60 to €100. The travel time is approximately 30-40 minutes, depending on traffic. Private Transfer Booking
Car Rental: Flexible and Independent
Renting a car is another option, especially if you plan to explore other areas in France. CDG Airport has several car rental companies available. The driving distance between CDG Airport and Disneyland Paris is about 35 km, and the travel time is around 30-40 minutes, depending on traffic. Car Rental Booking
Tips and Tricks for a Smooth Journey
Plan Ahead: Check the schedules of the trains and buses in advance and book your tickets online to avoid queues and last-minute stress.
Consider Your Arrival Time: If you're arriving late at night or early in the morning when public transport services might be limited, a taxi or private transfer would be a more practical option.
Pack Light: If you're planning to use public transport, try to pack as light as possible for easy mobility.
Remember, the journey is part of the adventure. With a bit of planning, getting from CDG to Disneyland Paris can be as exciting as the destination itself. Happy travels!
Frequently Asked Questions
What are the operating hours of the TGV train from CDG to Disneyland Paris?
The TGV trains from CDG to Disneyland Paris usually operate between 5:00 am and midnight. However, the schedule can vary depending on the day of the week and holidays. It's recommended to check the exact timings on the day of your travel at the TGV's official website.
Can I buy RER train tickets on the spot, or do I need to purchase them in advance?
You can buy RER train tickets at the airport station on the day of your travel. However, purchasing them in advance online can save you time and help avoid potential queues.
Is it possible to book a round trip with the Magical Shuttle bus?
Yes, the Magical Shuttle bus offers both one-way and round-trip tickets. A round-trip ticket for an adult costs around €40.
Are there child seats available in taxis or private transfers from CDG to Disneyland Paris?
Most taxi and private transfer services offer child seats, but it's best to request one in advance when making your booking.
Are there any additional costs I should consider when renting a car?
When renting a car, you should consider additional costs like fuel, tolls, parking, and potential one-way rental fees if you're not returning the car to the same location. Also, check what's included in your rental agreement regarding insurance and mileage.