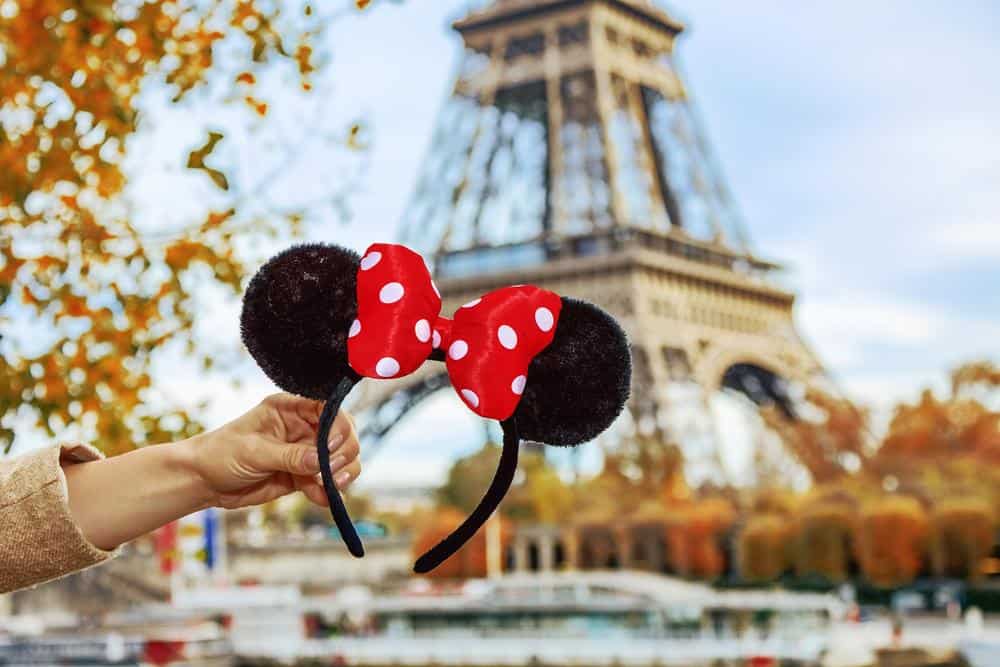 Disneyland, often dubbed as "The Happiest Place on Earth", can also be one of the most expensive. But what if you could get some stuff for free on your next trip? Yes, you read that right! This comprehensive guide will walk you through various ways to score freebies at Disneyland, from celebration buttons to drawing lessons and more.
You can get free stuff at Disneyland by asking for celebration buttons at any store or the Guest Relations kiosk, picking up free park maps and newspapers, wearing a birthday button for free birthday greetings, requesting free water and ice at quick-service restaurants, taking free drawing lessons at Animation Academy, collecting Mardi Gras beads in New Orleans Square, getting character autographs, asking for a Jungle Cruise map after the ride, and receiving an Autopia Driver's License. Remember, these are subject to availability and it's important to ask politely.
Free Celebration Buttons
One of the most popular freebies at Disneyland is the celebration button. Whether you're celebrating a birthday, an anniversary, or your first visit to Disneyland, you can get a free button to commemorate the occasion. Simply head over to any store in the theme park or the Guest Relations kiosk and ask for your button.
Free Park Maps and Newspapers
These aren't just your regular maps and newspapers. They are beautifully designed, featuring your favorite Disney characters, and make for a great souvenir. Plus, they're free!
Free Birthday Greetings
If you're celebrating your birthday at Disneyland, make sure to wear your birthday button. This will signal to cast members and fellow guests that it's your special day, and you'll be showered with birthday greetings throughout the day.
Free Water and Ice
Stay hydrated without spending a dime. You can ask for a free cup of water at any quick-service restaurant. Drinking fountains are also available throughout the park. And if you need to keep your drinks cool, you can request free ice as well.
Free Drawing Lessons
At Animation Academy in Disney California Adventure park, you can learn how to draw your favorite Disney character. The best part? You get to keep your artwork as a souvenir, and it's absolutely free!
Free Mardi Gras Beads
If you find yourself in New Orleans Square at Disneyland Park, keep an eye out for musicians handing out Mardi Gras beads, especially to children dancing.
Free Character Autographs
With your park admission, you can meet and greet Disney characters and collect their autographs. A great free activity for kids and adults alike.
Free Jungle Cruise Map
After enjoying the Jungle Cruise ride, don't forget to ask a cast member for a free map of the attraction. It's a unique souvenir to remember the adventure by.
Free Autopia Driver's License
At Autopia in Disneyland Park, you can get a free driver's license after riding the attraction. Just ask a cast member for it.
It's important to remember that while these freebies can add extra joy to your Disneyland experience, they are subject to availability. Always approach cast members with a friendly attitude and ask politely. Lastly, don't forget to thank them if they are able to provide you with a free item or experience.
For more tips and tricks on how to make the most of your Disneyland visit, check out articles such as the "84 Secrets of Disneyland" guide by Hidden CA or the "50+ Overlooked Disneyland Attractions and Hidden Gems" article by Mom Rewritten. Happy exploring!
Frequently Asked Questions
Where can I find the Guest Relations kiosk to get my free celebration button?
The Guest Relations kiosk is usually located near the entrance of the park. If you can't find it, you can ask any cast member for directions.
Do I need to provide proof of my birthday to get the birthday button?
No, Disneyland operates on an honor system. Tell a cast member that it's your birthday, and you'll receive your birthday button.
Can I get more than one free button per visit?
Yes, you can get multiple buttons if you're celebrating more than one occasion, like a birthday and a first visit.
How can I guarantee a drawing lesson at the Animation Academy?
The Animation Academy operates on a first-come-first-serve basis. To ensure your spot, arrive early and check the schedule for the day.
Are there any restrictions on the free water service?
There are no restrictions. You can ask for a free cup of water at any quick-service restaurant in the park.
Can I get autographs from all Disney characters?
Yes, all characters in the park are available for autographs. However, availability can vary based on the character's schedule for the day.
Do I need to ride the Jungle Cruise to get a free map?
Usually, yes. The map is a souvenir from the ride, so you typically need to be a rider to receive one. However, you can always ask a cast member.