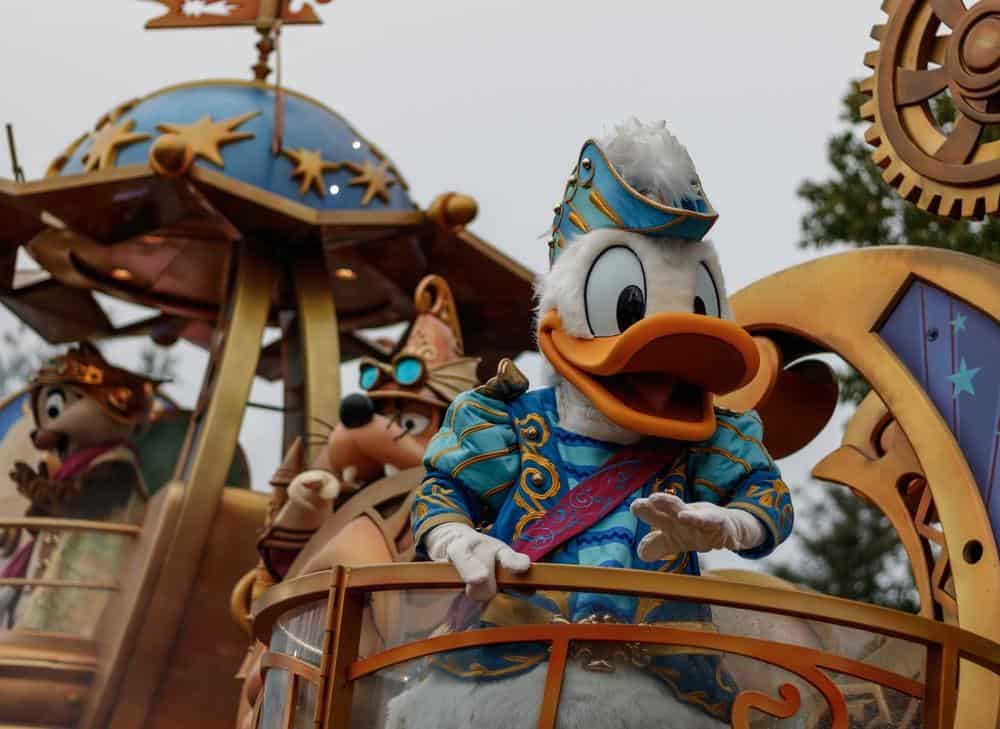 Planning a trip to Disneyland can be as exciting as it is daunting. With so much to see and do, you'll want to make the most of every moment. Whether you're a first-time visitor or a seasoned Disney veteran, this comprehensive guide will help you navigate the park like a pro, save money, and create a memorable experience.
To do Disneyland right, plan your visit during off-peak times, purchase multi-day or park hopper tickets, and download the Disneyland app for park information and dining reservations. Stay at a convenient location, prioritize attractions that interest you, use Disney Genie+ to avoid long lines, and plan to arrive early and stay late. Don't forget to schedule breaks and enjoy the nighttime entertainment.
Plan Your Visit
One of the first steps in planning your Disneyland adventure is choosing the best time to visit. While Disneyland is a magical experience year-round, certain times are less crowded than others. Weekdays in May, the first half of June, August, September, and the first half of December are considered off-peak times. However, these periods might also have shorter operating hours, fewer shows, and more ride refurbishments.
Purchase Tickets
Disneyland offers various ticket options, including single-day, multi-day, and park hopper tickets. To save money, consider purchasing multi-day tickets, which can save you up to nearly $80 a day compared to buying 1-Day tickets. You can also buy discounted tickets from authorized resellers like Get Away Today. Remember, you'll need both valid admission and park reservations to visit the parks.
Download the Disneyland App
The Disneyland app is a game-changer for maximizing your park experience. It provides information on wait times, character locations, dining options, and more. You can also make dining reservations and mobile food orders, saving you time.
Book Accommodations
Consider staying at a Disneyland Resort hotel or nearby for convenience. Staying on property offers certain perks, but there are also many off-property hotels to choose from that can be more budget-friendly.
Make Dining Reservations
Disneyland offers a variety of dining options, from quick-service restaurants to fine dining experiences. Make reservations in advance for popular restaurants to ensure you get a table.
Prioritize Attractions
With so many attractions to choose from, it's important to prioritize. Make a list of must-see attractions based on your interests and the interests of your group. Some of the most popular attractions include Space Mountain, Pirates of the Caribbean, Haunted Mansion, and It's a Small World.
Use Disney Genie+
Disney Genie+ is a paid service that allows you to reserve access to select attractions using the Lightning Lane entrance. The service starts at $25 per ticket per day at the Disneyland Resort. This can help you save time and avoid long lines.
Arrive Early and Stay Late
Arrive at the park before it opens to take advantage of shorter wait times for popular attractions. Disneyland often has extended hours, especially during peak seasons. Take advantage of these extra hours to experience more attractions and shows.
Take Breaks
Schedule downtime to rest and recharge. Disneyland is a marathon, not a sprint, and taking breaks can help you maintain your energy throughout the day.
Enjoy Nighttime Entertainment
Disneyland offers nighttime shows, parades, and fireworks. Check the schedule and plan to arrive early for the best viewing spots.
In conclusion, a trip to Disneyland is a magical experience that requires careful planning and strategizing. But with a little preparation and the right resources, you can make the most of your time at the Happiest Place on Earth. So pack your Mickey ears, download the Disneyland app, and get ready for a magical adventure!
Frequently Asked Questions
Can I bring my own food and drinks to Disneyland?
Yes, you can bring your own food and drinks to Disneyland. However, there are restrictions on the size of the containers and coolers you can bring, and alcohol and glass containers are not allowed.
What is the FastPass system and how does it work?
The FastPass system was a free service that allowed guests to reserve access to select attractions at Disneyland and avoid long lines. However, as of 2021, Disneyland has retired the FastPass system and replaced it with the Disney Genie+ service.
Are there height restrictions for certain rides at Disneyland?
Yes, some rides at Disneyland have height restrictions for safety reasons. These restrictions are listed on the Disneyland website and app, and also at the entrance of each ride in the park.
Can I rent a stroller or wheelchair at Disneyland?
Yes, Disneyland offers daily rentals for strollers, wheelchairs, and electric conveyance vehicles (ECVs). These can be rented from the Disneyland Main Entrance stroller shop.
What should I do if I lose something while at Disneyland?
If you lose something while at Disneyland, you can visit the Lost & Found station located just outside the Main Entrance of Disneyland Park. You can also report lost items online through the Disneyland website.
Are pets allowed in Disneyland?
No, pets are not allowed in Disneyland, with the exception of service animals. However, Disneyland does offer a kennel service where pets can be comfortably housed during your visit.