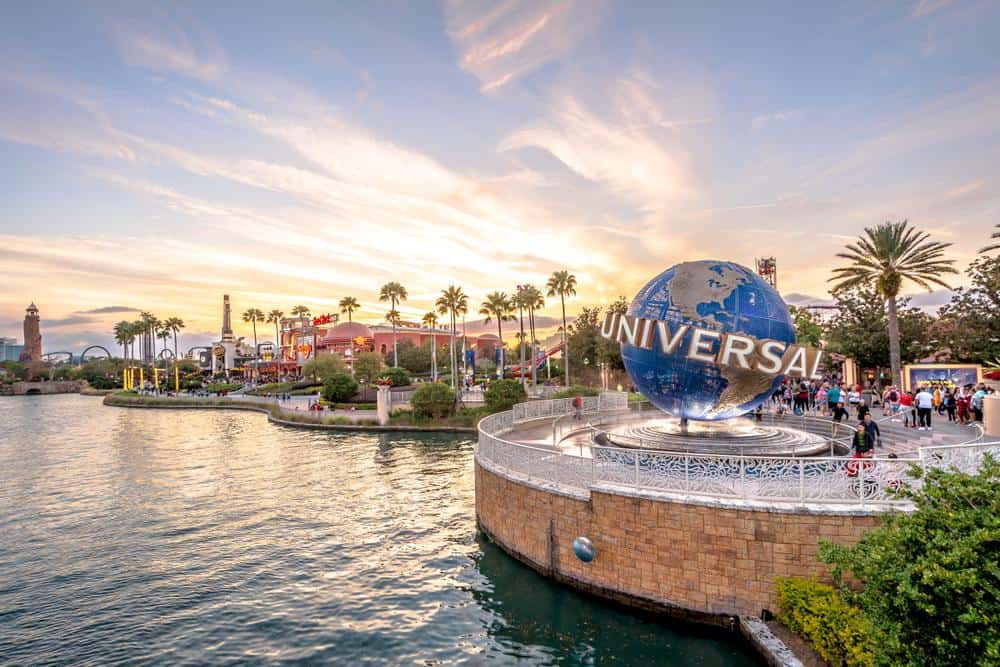 Universal Studios, one of the most beloved theme parks worldwide, is known for its immersive attractions based on popular films and shows. However, like many other businesses, it has had to adapt to unforeseen circumstances and make tough decisions, including temporary closures. This article will delve into why Universal Studios has been closed recently, the impact of these closures, and the plans in place for the future.
Universal Studios has been closed recently due to a combination of factors including scheduled maintenance, refurbishment of existing attractions, and the creation of new experiences for guests. Additionally, the closures have been a response to global challenges such as the COVID-19 pandemic, which required enhanced safety measures and capacity restrictions. However, Universal Studios is gradually reopening, with new safety guidelines in place and exciting new attractions planned for the future.
Why Is Universal Studios Closed?
Universal Studios is currently closed due to a variety of reasons. These include scheduled maintenance, refurbishment of existing attractions, and making way for new and exciting experiences for guests. For instance, Universal Orlando Resort has permanently closed five attractions to create room for new family entertainment. The Hogwarts Express was scheduled for a brief closure from December 10 to December 16, 2023, for planned maintenance.
In addition, Universal Studios Hollywood made the decision to close two long-running shows, Universal's Animal Actors and the Special Effects Show, on January 8, 2023. The closures are expected to pave the way for a rumored Fast & Furious roller coaster.
Impact on Employees and Local Economy
The closure of Universal Studios has had significant implications for its employees and the local economy. Thousands of employees across multiple locations were laid off, affecting various departments, including cooks, chefs, servers, receptionists, and housekeepers.
The local economy, particularly in regions heavily reliant on theme parks like Florida, has been severely affected. Attendance at theme parks across Southern California declined more than 80% year-over-year. The drastic impact on the industry led to significant financial losses for major theme park companies and many local businesses.
Future Plans and Reopening
Universal Studios is continuously investing in new attractions, updates, and refurbishments to maintain visitor interest and satisfaction. For example, Universal Orlando is currently transforming the former KidZone into a DreamWorks Land, slated to open in 2024. They are also building a third theme park, Epic Universe, which will open in 2025.
Universal Studios Orlando has already undergone a phased reopening, with the park now open and operating under new safety guidelines. These measures include face coverings, enhanced sanitation procedures, temperature checks, physical distancing, and capacity management.
Communication with Customers
Universal Studios has communicated with its customers about closures and reopening plans through various channels. They have used their official websites, such as Universal Studios Hollywood and Universal Orlando, to provide updated safety guidelines and park hours. They have also utilized social media platforms like Twitter to share announcements and updates.
Impact on Purchased Tickets, Annual Passes, or Pre-booked Visits
The impact of closures on already purchased tickets, annual passes, or pre-booked visits depends on the specific situation and the organization involved. Most theme parks, including Universal Studios, have extended the expiration dates of annual passes for the number of days the parks were closed.
Lessons from Other Theme Parks
Other theme parks have implemented various measures to handle situations like the COVID-19 pandemic and ensure the safety of their guests. These include strict adherence to safety protocols, capacity control, enhanced cleaning and sanitization, virtual queues and reservation systems, smartphone app integration, walk-through attractions, and thorough employee training and communication.
Universal Studios can learn from these strategies to enhance the safety and overall experience of its guests while navigating challenging situations like the COVID-19 pandemic.
In conclusion, while the closures of Universal Studios have undoubtedly been challenging, they have also provided an opportunity for the theme park to reassess, renovate, and revamp their offerings. The future looks promising, with new attractions on the horizon and comprehensive safety measures in place for the comfort and wellbeing of all guests.
Frequently Asked Questions
What are the current operating hours of Universal Studios?
The operating hours of Universal Studios can vary by location and by day, so it's best to check the official website for the most accurate and up-to-date information.
Are there any discounts available for Universal Studios tickets?
Universal Studios often offers various discounts and special deals for tickets. These can include seasonal promotions, multi-day passes, and special rates for Florida residents. Again, check the official website for the most current information.
Are all attractions available during the phased reopening of Universal Studios Orlando?
During the phased reopening, some attractions, experiences, or offerings may be modified or unavailable to allow for physical distancing and limited contact. The availability of certain attractions can change, so it's recommended to check the official website for the most updated information.
How does Universal Studios handle refunds for cancelled trips due to closures?
Universal Studios has a policy in place for handling refunds for cancelled trips due to park closures. Typically, guests can choose between rescheduling their trip for a future date or receiving a full or partial refund, depending on the specific circumstances. It's best to contact Universal Studios directly for more detailed information.
What is Universal Studios doing to ensure guest safety amid the COVID-19 pandemic?
Universal Studios has implemented a range of safety measures in response to the COVID-19 pandemic. These include enhanced cleaning and sanitation procedures, temperature checks for all guests and staff, mandatory face coverings, physical distancing measures, and capacity management to limit the number of guests in the park at any given time. They are also encouraging contactless payment methods and have installed hand sanitizer stations throughout the park.