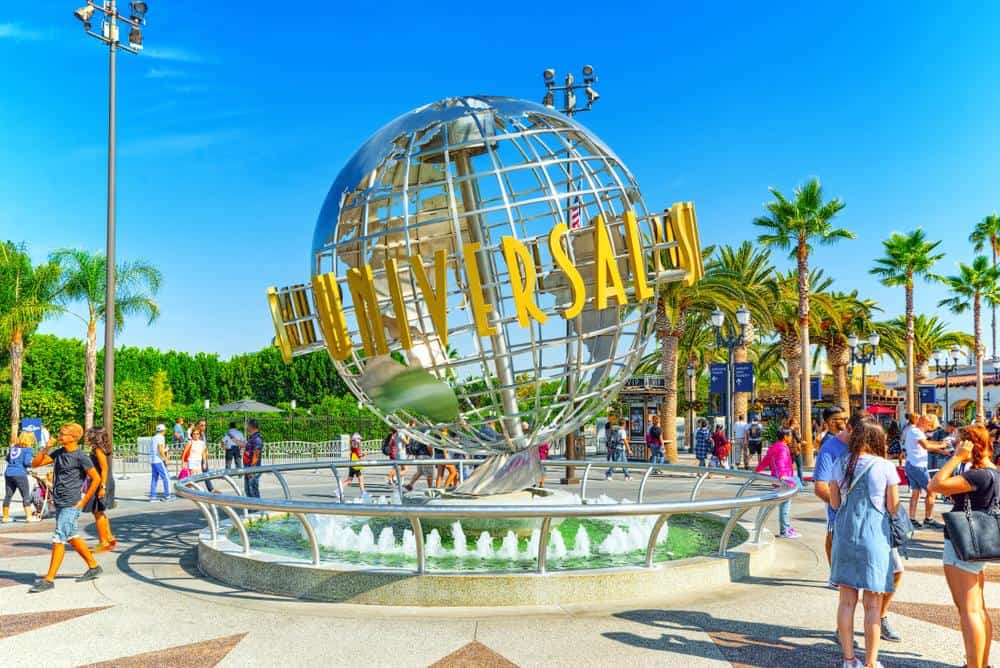 Universal Studios has been a titan in the theme park industry for decades, known for its immersive, innovative, and exciting attractions. But the company is now setting its sights even higher with the introduction of a brand-new park: Universal's Epic Universe. So, when is Universal Studios Epic Universe opening? The official opening date is set for Summer 2025. This article will dive deep into what you can expect from this game-changing new park.
Universal Studios Epic Universe is set to open in Summer 2025. This will be the largest Universal park in the US, featuring immersive lands, advanced technology, and a wide array of attractions, dining, and shopping options. This new addition promises to enhance the Universal Studios experience by transforming it into an all-out vacation destination.
What is Universal's Epic Universe?
Epic Universe will be Universal Orlando's newest theme park, set to be the largest Universal park in the US. The park is expected to feature four uniquely themed lands, with a central hub that will also have its own attractions. The confirmed land for Epic Universe is a Florida installation of the Super Nintendo World themed area, currently open at both Universal Studios Hollywood and Universal Studio Japan.
What Can We Expect from Each Land?
Each land in Epic Universe will be immersive and innovative, offering guests a unique experience. Here's a sneak peek at what we know so far:
Super Nintendo World: This land will feature a "boom-coaster," a VR-type racing game, and a slow-moving family-friendly attraction.
How to Train Your Dragon Coaster: This land will include a steel launched roller coaster.
Wizarding World: This land will feature a massive dark ride taking guests through the Ministry of Magic, featuring encounters with Dolores Umbridge and various animatronic creatures from the Harry Potter series.
Universal Monsters: This area is expected to have a massive indoor ride and a spinning roller coaster.
How Will Epic Universe Enhance the Universal Studios Experience?
Epic Universe is set to be a game-changer for the Universal Studios experience. The park will feature advanced technology, including next-generation robotics, drone technology, and a facial recognition system to ensure guests a "frictionless" experience.
In addition to the theme park, the site will also feature a hotel, rides, an entertainment center, restaurants, and shops. This means Universal is set to become an all-out vacation destination rather than just a day trip.
What Dining and Shopping Options Will Be Available?
At Epic Universe, visitors can expect a variety of dining and shopping options. The central hub of the park will feature multiple retail locations and several dining options, including a pizza quick-service restaurant called "Moon Pie," a dessert location named "Cosmic Cakes," and a barbecue restaurant called "Elysian BBQ". Additionally, there will be a Starbucks in the park.
What Safety Measures Are Being Implemented?
While the specific safety measures for Epic Universe have not been detailed yet, it's expected that Universal will follow the same trend as other parks. Currently, Universal Orlando has implemented measures such as hand sanitizer stations, six-foot markers in queues, and reminders about masks and maintaining safe distances. However, these measures may change depending on the situation at the time of the park's opening.
Conclusion
Universal's Epic Universe is set to be an exciting addition to the Universal Studios family. With its advanced technology, immersive lands, and a wide array of attractions, dining, and shopping options, it's sure to offer guests an unforgettable experience. As we wait for the official opening in Summer 2025, we can only anticipate the thrill and excitement that this new park will bring. Stay tuned for more updates as we get closer to the grand opening of Universal's Epic Universe!
Frequently Asked Questions
What else is there to do at Universal Studios Orlando besides Epic Universe?
Besides Epic Universe, Universal Studios Orlando also includes two other theme parks – Universal Studios Florida and Universal's Islands of Adventure. There's also Universal CityWalk, an entertainment complex with numerous restaurants, shops, and entertainment venues, including a movie theater and mini-golf course.
How can I get tickets for Universal's Epic Universe?
While specific details about ticketing for Epic Universe have not been released yet, tickets for Universal Studios parks are generally available online on their official website, at the gate, and through various authorized resellers.
Is Universal's Epic Universe suitable for kids?
Universal's Epic Universe is expected to offer attractions for all ages, much like the other Universal Studios parks. The Super Nintendo World and the How to Train Your Dragon Coaster, for instance, are likely to appeal to younger guests.
Can I stay overnight at Universal's Epic Universe?
Yes, there will be a hotel on the Epic Universe site. This means that guests can stay overnight for a fully immersive Universal experience. However, the specifics about the hotel have not been disclosed yet.
Will there be any accessibility services at Universal's Epic Universe?
While specific information about accessibility services at Epic Universe has not been released yet, Universal Studios is known for its commitment to accessibility. The other parks offer services like wheelchair and ECV rentals, sign language interpretation, and guide dogs, so it's likely that similar services will be available at Epic Universe.