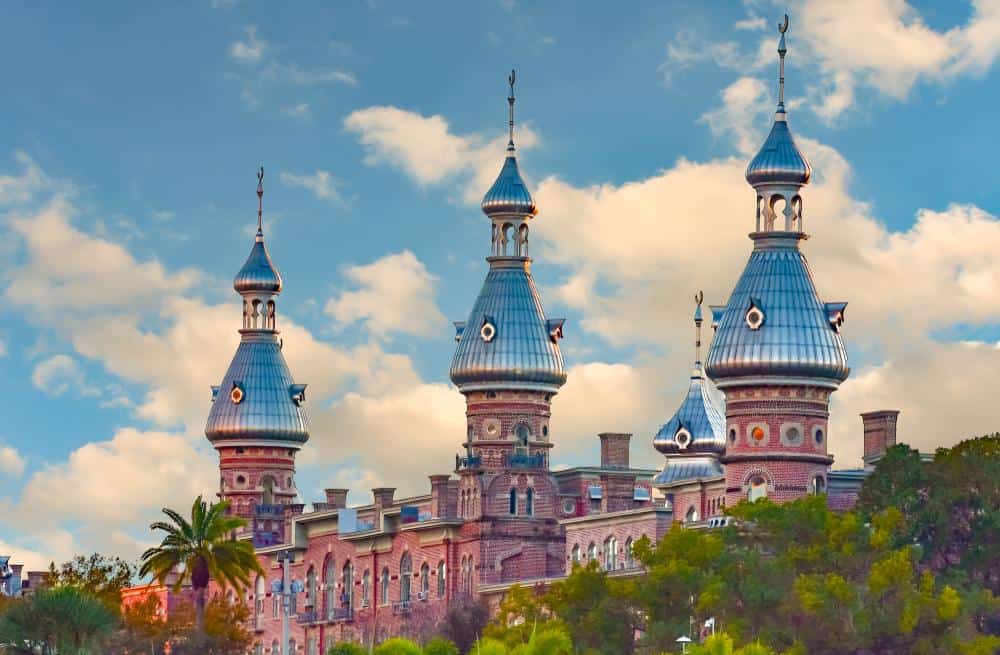 With warm weather all year round, a plethora of attractions for all ages, and a magical atmosphere that's hard to beat, Florida is home to some of the world's most famous theme parks, including the renowned Disney Parks. If you're planning a trip to the Sunshine State, you might be wondering, "What Disney Parks are open in Florida?"
The Disney Parks that are currently open in Florida include the Magic Kingdom Park, EPCOT, Disney's Hollywood Studios, and Disney's Animal Kingdom. In addition, Disney's Typhoon Lagoon water park is open. Blizzard Beach, another Disney water park, is currently under rehabilitation. It's recommended to check the official Disney World website for the most up-to-date information.
The Magic Kingdom Park
Open from 9:00 AM to 6:00 PM, the Magic Kingdom Park is a must-visit. It's the most iconic of all Disney Parks, featuring six themed lands including Adventureland, Tomorrowland, and the ever-popular Fantasyland. The park's centerpiece, Cinderella's Castle, is an attraction in itself, while popular rides such as Space Mountain, Big Thunder Mountain Railroad, and Splash Mountain provide thrills for all ages.
EPCOT
EPCOT, open from 9:00 AM to 9:00 PM, is a park of two halves: Future World, focusing on technology and innovation, and World Showcase, highlighting the culture and cuisine of 11 different countries. From the high-speed thrills of Test Track to the culinary delights of the World Showcase, EPCOT offers a unique blend of education and entertainment.
Disney's Hollywood Studios
For those interested in the magic of movies, Disney's Hollywood Studios, open from 9:00 AM to 9:00 PM, is the place to be. This park offers attractions and entertainment inspired by the world of film and television. Highlights include the Rock 'n' Roller Coaster, the Hollywood Tower of Terror, and the Star Wars: Galaxy's Edge area.
Disney's Animal Kingdom
Disney's Animal Kingdom, open from 9:00 AM to 7:00 PM, combines a traditional theme park with a wildlife reserve. You can see animals up close, enjoy thrilling rides like Expedition Everest, and explore Pandora – The World of Avatar.
Disney's Water Parks
In addition to the four main parks, Disney also has two water parks in Florida. Typhoon Lagoon, open from 10:00 AM to 5:00 PM, is a tropical paradise with a variety of water slides and a wave pool. Blizzard Beach, however, is currently under rehabilitation and expected to reopen to visitors soon.
Please note that park hours may change, and it's always a good idea to check the official Disney World website or the park calendar for the most up-to-date information.
Accessibility and Services
Disney Parks are committed to providing a welcoming and inclusive environment for all guests. They offer a range of services for guests with disabilities, including wheelchair rentals, assistive listening systems, sign language interpretation, and more. Check out Disney's Services for Guests with Disabilities for more information.
Tips for First-Time Visitors
A trip to Disney Parks can be overwhelming, especially for first-time visitors. Here are a few tips:
Plan ahead: Prioritize the attractions you want to see most and make dining reservations in advance.
Use the My Disney Experience app: This will help manage your trip, check wait times, and more.
Stay hydrated and protected from the sun: Florida can get hot, so drink plenty of water and don't forget your sunscreen.
Take breaks: With so much to see and do, remember to take a moment to relax and soak in the magic.
Remember, Disney Parks in Florida are more than just a day out. They're an experience, a chance to step into a world of magic and make memories that will last a lifetime. Whether you're a Disney first-timer or a seasoned pro, there's always something new and exciting to discover. So why wait? Start planning your visit today!
Frequently Asked Questions
What is the best time to visit Disney Parks in Florida?
The best time to visit Disney Parks in Florida depends on your preference. If you want to avoid crowds, it's best to visit during the off-peak season, which is typically January to early February, and late August through December (excluding the weeks of Thanksgiving and Christmas). However, keep in mind that some attractions may be closed for maintenance during these times.
Are there any discounts available for Disney Parks tickets?
Yes, Disney often offers discounts on park tickets. You can check for current offers on the official Disney World website. Additionally, Florida residents, military personnel, and AAA members may also qualify for special discounts.
Can I bring my own food and drinks into the Disney Parks?
Yes, guests are allowed to bring food items into the parks, as long as they are not in glass containers. Coolers or cooler bags with or without wheels are also permitted, but they should not be larger than 24″ (61 cm) long x 15″ (38 cm) wide x 18″ (46 cm) high. However, alcoholic beverages and loose or dry ice are not permitted.
Are there any age or height restrictions for the rides in Disney Parks?
Yes, some rides and attractions at Disney Parks have height restrictions and may not be suitable for guests of certain ages. You can find specific information about each ride's requirements on the official Disney World website.
How can I skip the lines at Disney Parks?
Disney offers a service called FastPass+ that allows you to reserve access to select attractions, entertainment, and more. With the purchase of a ticket or annual pass, you can start making selections as early as 30 days before you arrive—starting at 7:00 AM Eastern Time. Plus, if you are staying at a Disney Resort hotel, you can make your FastPass+ selections up to 60 days prior to check-in for the entire length of your stay.