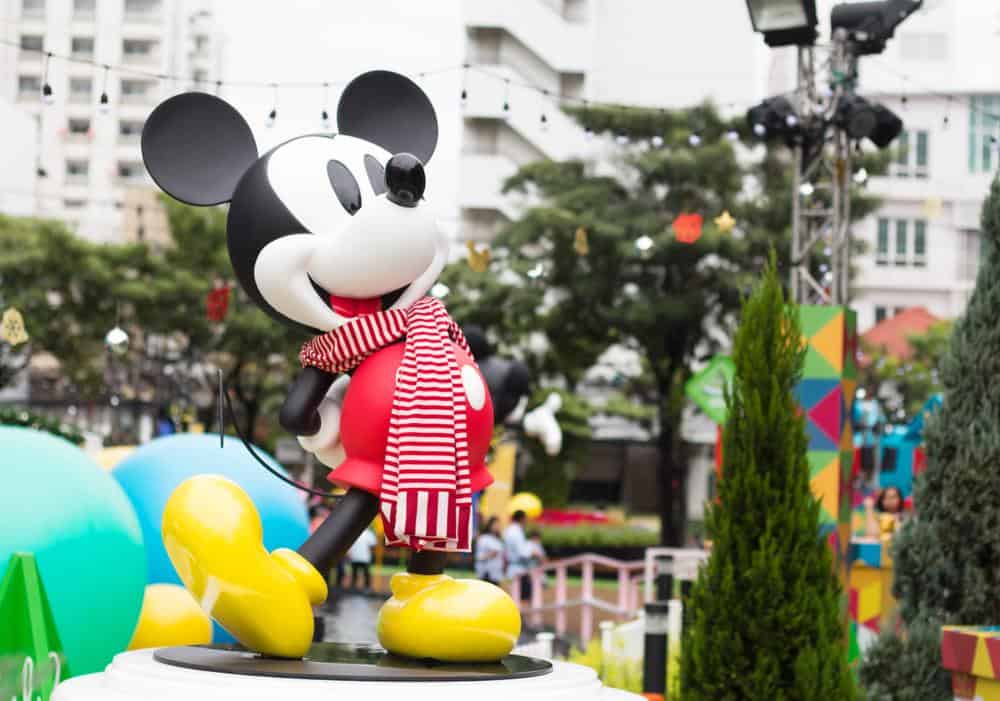 If you're planning a trip to Disney World, one question that might be on your mind is, "Where can I store my bags?" Whether you're carrying a small backpack or larger pieces of luggage, Disney World has several options for bag storage. This comprehensive guide will cover everything you need to know about storing your bags at Disney World.
You can store your bags at Disney World in various ways. Every theme park and water park provides lockers for bag storage at different prices depending on the size. If you're staying at a Disney resort hotel, you can use the free Bell Services for bag storage. Alternatively, external services like Bounce offer luggage storage near Disney World. You can also bring your bags on most rides, with some offering free lockers for bag storage.
Bag Storage at Disney World Theme Parks
At every Disney World theme park and water park, you'll find lockers available for bag storage. These lockers come in various sizes and can be rented for a one-time charge throughout the day. Here are the locker sizes and rental prices:
Standard/Small (12.5″ x 10″ x 17″) –> $10/day
Large (15.5″ x 13″ x 17″) –> $12/day
Extra Large/Jumbo (17" x 22" x 26") –> $15/day (only available at Magic Kingdom and Epcot)
Please note that these lockers may not be able to accommodate full-sized luggage. However, they are perfect for smaller carry-on sized items or backpacks.
Bag Storage at Disney Resort Hotels
If you're staying at a Disney resort, you have another option for bag storage. Bell Services, also known as Luggage Services, at your resort hotel will store your bags for you. This service is free, although tipping is customary.
External Bag Storage Services
Another option for luggage storage near Disney World is using a service like Bounce, which charges $7.90 per bag for the entire day. Bounce has multiple luggage storage locations near Disney World, providing a convenient solution for visitors who have larger pieces of luggage.
Disney World Bag Policies
Disney World has a strict policy regarding the type and size of bags that you can bring into the park. Any suitcase, bag, cooler, or backpack, with or without wheels, larger than 24″ long x 15″ wide x 18″ high is not allowed in any theme park or water park. This policy ensures the safety and comfort of all guests.
What About Bags on Rides?
You can bring your bags on almost all rides at Disney World. Most attractions have space for you to bring bags with you when you ride, either by placing your bag at your feet or in a dedicated pouch located inside the ride vehicle. Some attractions, like Kali River Rapids and Tron Lightcycle/Run, provide lockers for storing your bags at the attraction. These lockers are free, and cast members can assist you with operating them if you need help.
Storing Valuable Items
If you're carrying valuable items, it's crucial to ensure their safety. You might want to keep these items with you at all times, or consider using a locker for added security. Remember, while Disney World does its best to provide secure storage options, it's always a good idea to minimize the number of valuable items you bring to the park.
Retrieving Your Bags
With locker rentals, you can retrieve your bags at any time during your visit. If you're using Bell Services at your resort hotel, you can also pick up your bags whenever it's convenient for you.
In conclusion, there are plenty of options for storing your bags at Disney World. Whether you choose to use the park's lockers, the storage services at your resort hotel, or an external luggage storage service, you can enjoy your visit to Disney World without worrying about your belongings.
Frequently Asked Questions
Can I bring my own food into Disney World?
Yes, guests are allowed to bring food items into the park. However, they must be in a cooler or backpack that fits within the Disney World's bag size restrictions (24″ long x 15″ wide x 18″ high). Glass containers and alcoholic beverages are not allowed.
Are there lockers available at Disney Springs?
No, there are no lockers available at Disney Springs. However, if you're staying at a Disney Resort hotel, you can utilize the Bag Services at your hotel. Alternatively, you can use external bag storage services like Bounce.
Can I leave my bags in the locker overnight?
No, all lockers at Disney World are for day use only. Items left in the lockers after closing hours may be removed.
Do the lockers at Disney World have charging ports for electronics?
No, the lockers at Disney World do not have charging ports. If you need to charge your electronics, there are charging stations available in the parks.
Is there a limit to how many bags I can store with Bell Services at my resort hotel?
There is no specific limit stated by Disney World, but it's recommended to limit the number of bags to what is reasonable for your party size and length of stay.