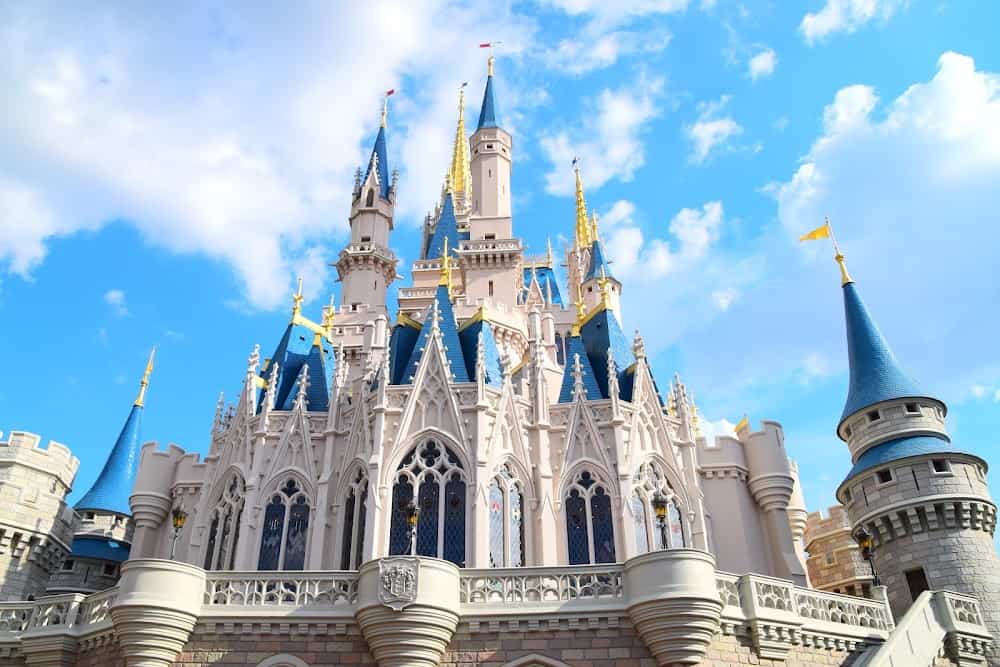 Visiting the "Happiest Place on Earth" can be a dream come true. However, navigating Disney World's sprawling parks, attractions, dining options, and character experiences can be overwhelming, especially for first-time visitors. Here's your ultimate guide to doing Disney World right, ensuring you have a magical and memorable vacation.
To do Disney World right, visit during off-peak seasons to avoid crowds, plan ahead using the My Disney Experience app, stay at a Disney World hotel for early park entry, and purchase Genie+ for reduced wait times. Prioritize main attractions, take breaks, and make the most of character interactions. Save money by purchasing tickets in advance, sharing meals, and shopping at Disney Character Warehouse outlets. Remember to pack essentials like comfortable shoes and a portable charger.
Best Times to Visit
To avoid large crowds, consider visiting Disney World during the off-peak seasons, typically around late January to early February or late August through September. These times coincide with school schedules, making the parks less crowded.
Essential Planning Tips
Planning ahead is key to a successful Disney World trip. Here are some insider tips to consider:
Install the My Disney Experience app before your trip. This app is a one-stop-shop for all your Disney World planning needs, from checking wait times to making dining reservations.
Stay at a Disney World hotel. This gives you the advantage of early theme park entry and the ability to purchase Lightning Lanes at 7 am.
Purchase Genie+ to access Lightning Lanes and reduce wait times for attractions.
Plan your visit during less busy times to save on ticket prices.
Making the Most of Your Day
To cover the most attractions, start your day early, prioritize the main attractions, and use maps and transportation wisely. Don't forget to take breaks and enjoy the experience!
Must-See Attractions & Experiences
Each of Disney World's four theme parks offers unique attractions and experiences. Some must-see attractions include "it's a small world" and Space Mountain at Magic Kingdom, Guardians of the Galaxy: Cosmic Rewind at EPCOT, Star Wars: Rise of the Resistance at Disney's Hollywood Studios, and Avatar Flight of Passage at Disney's Animal Kingdom.
Dining Options for Different Budgets
Disney World offers a range of dining options to suit different budgets. From quick-service restaurants to fine dining experiences, there's something for everyone.
Essential Items to Pack
Remember to pack essentials like comfortable shoes, a reusable water bottle, a small backpack, and a portable charger for your phone.
Saving Money at Disney World
You can save money on tickets, food, and merchandise at Disney World by purchasing tickets in advance, sharing meals, bringing your own food and snacks into the park, and shopping at Disney Character Warehouse outlets for discounted merchandise.
Maximizing Character Interactions
To make the most of your interactions with Disney characters, let kids take the lead, be prepared for shy or scared children, capture candid moments, bring a clickable Sharpie for autographs, and attend character dining experiences.
Finding Out Which Characters Are Available
Use the My Disney Experience app to find out which characters will be available for meet-and-greets during your visit.
Disney World is an adventure waiting to happen. With the right planning, insider tips, and a sprinkle of pixie dust, you can make your Disney World trip a magical experience you'll never forget. Happy traveling!
Frequently Asked Questions
What is the My Disney Experience app?
The My Disney Experience app is a free mobile application provided by Disney. It provides real-time updates on wait times, FastPass+ selections, dining reservations, and more. You can also use it to access your vacation photos, find character greeting locations and times, and even order food and merchandise.
What is Disney Genie+ and Lightning Lanes?
Disney Genie+ is a paid service that allows you to access Lightning Lanes (formerly FastPass lanes) at select attractions, reducing your wait times. It costs $15 per ticket per day at Disney World. Some high-demand attractions are not included in Genie+ and require an individual Lightning Lane purchase.
Can I bring my own food to Disney World?
Yes, guests are allowed to bring food items into the parks, including snacks and foods that do not require heating. However, glass containers (except for small containers like baby food jars) and alcoholic beverages are not permitted.
What are the benefits of staying at a Disney World hotel?
Staying at a Disney World hotel offers several perks including early theme park entry, the ability to purchase Lightning Lanes at 7 am, complimentary transportation to and from the parks, and the immersive Disney experience throughout your stay.
Are there any discounted tickets available for Disney World?
Yes, Disney World does offer discounted tickets for Florida residents, military personnel, and during certain times of the year. It's worth checking their official website or contacting their customer service for current promotions and discounts.
What is a character dining experience?
A character dining experience is a meal at a Disney World restaurant where Disney characters interact with guests. It's a great way to meet and take photos with multiple characters without waiting in line. Reservations are highly recommended as these experiences are quite popular.