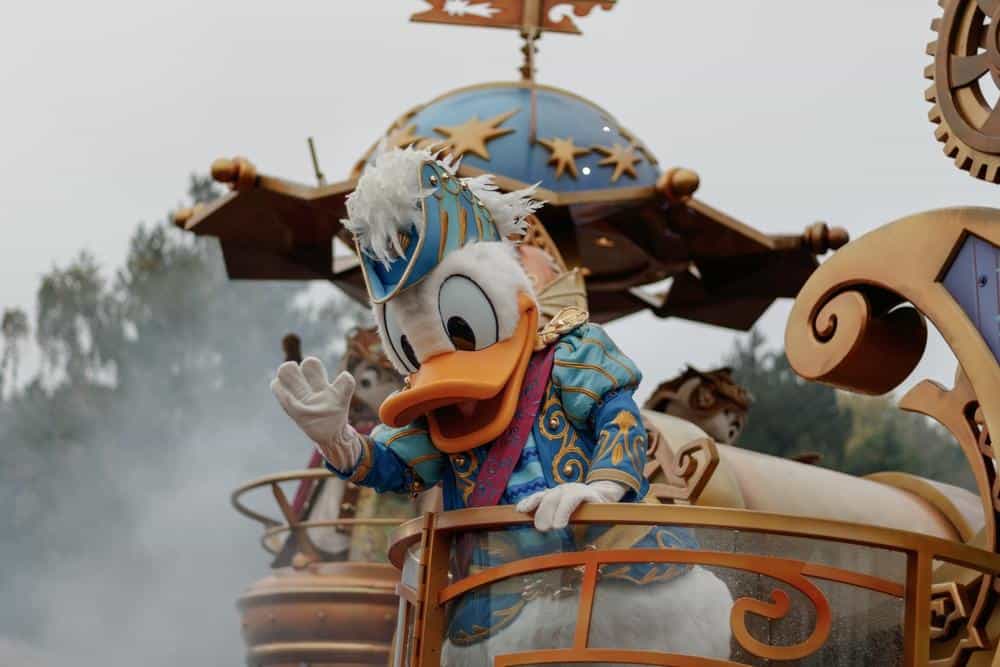 Disneyland, the Happiest Place on Earth, is not only known for its magical theme parks and enchanting characters but also for its mouth-watering snacks. One of the most iconic treats that have become synonymous with the Disney experience is the churro. But have you ever wondered what brand of churros Disneyland uses?
Disneyland uses Tio Pepe's Churros, a brand distributed by J&J Snack Foods, for their iconic churro treats. Known for their delicious cinnamon sugar coating, these churros have become a staple snack in the Disney experience.
The Brand behind the Magic
Disneyland uses Tio Pepe's Churros, a brand distributed by J&J Snack Foods. This delectable treat is found not only in Disneyland but also in Costco and various Smart & Final locations. It is known for its delicious cinnamon sugar coating that makes it a crowd favorite.
The Journey of Disneyland Churros
The story of Disneyland churros begins in 1985 when Jim Lowman, a Disneyland Food and Beverage employee, spotted a churro stand at the Long Beach Grand Prix. Inspired by the potential of this snack, he tracked down the company behind the churros, J&J Snack Foods, and brought them on as Disneyland vendors. Initially introduced as a snack for Videopolis, an outdoor amphitheater, the churros quickly gained popularity leading to more churro carts throughout the park.
The Making of Disneyland Churros
While the ingredients for Disneyland churros are quite standard – water, butter, salt, ground cinnamon, all-purpose flour, eggs, vegetable or canola oil, and sugar, the technique of preparing them sets them apart. The Disneyland churro makers use a piping bag with a large star tip to create the churro's distinctive grooves. They also maintain the proper oil temperature (around 350°F) during frying for the perfect texture: crispy on the outside and tender on the inside.
The Impact on Disneyland's Culinary Reputation
While the brand of churros used by Disneyland has not been explicitly mentioned as a significant factor in the park's overall culinary reputation, churros have become a part of the overall food experience. Disneyland is renowned for its innovative churro flavors such as the Blueberry Looks Good On You Churro and the Disney100 Churro.
Controversies and Criticisms
Tio Pepe's Churros, the brand used by Disneyland, has not faced any significant controversies or criticisms to date. However, some specific churro flavors offered at Disneyland have received mixed reviews. For instance, the Green Apple Churro with Caramel Dipping Sauce was criticized for not having a strong apple taste and being overcooked, while the Cherry Chocolate Churro was considered overly sweet and artificial.
The Variety of Churros at Disneyland
Disneyland offers a variety of churro flavors, some of which include the Cinnamon Super Galaxy Churro, Pineapple Churro, Green Apple Churro, Blueberry Looks Good on You Churro, and the Caliente Churro. These flavors may be seasonal or available for a limited time, so their availability may change.
In conclusion, Disneyland's choice of Tio Pepe's Churros reflects its commitment to providing high-quality, delicious snacks that enhance the overall Disney experience. Whether you're a first-time visitor or a seasoned Disney veteran, make sure to try one of these iconic treats on your next visit.
Frequently Asked Questions
What are the nutritional facts of Tio Pepe's Churros?
Tio Pepe's Churros' nutritional information may vary depending on the size and flavor. However, a standard cinnamon churro contains about 120 calories, with 3 grams of fat, 22 grams of carbohydrates, and 2 grams of protein.
Where else can I buy Tio Pepe's Churros?
Tio Pepe's Churros are also available at Costco and various Smart & Final locations. You can also purchase them online through the J&J Snack Foods' website.
Are Disneyland churros suitable for people with dietary restrictions?
The standard Tio Pepe's Churro used at Disneyland is not gluten-free, dairy-free, or vegan. However, Disneyland offers a variety of food options, so it's recommended to check with their customer service for specific dietary needs.
How much does a churro at Disneyland cost?
The price of a churro at Disneyland can vary depending on the location within the park and the specific type of churro. However, they typically range from $4.75 to $6.25.
Are there any other popular snacks at Disneyland besides churros?
Yes, Disneyland offers a variety of popular snacks such as Dole Whip, Mickey-shaped pretzels, turkey legs, and Mickey's Premium Ice Cream Bars.