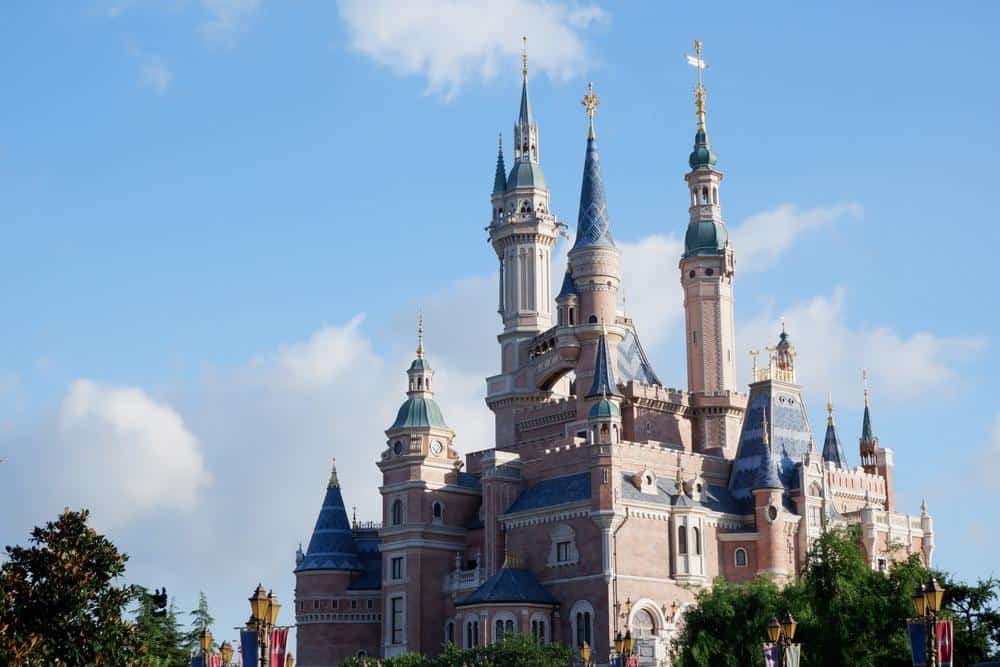 Club 33, a name that evokes curiosity and intrigue among Disneyland enthusiasts, is a private membership restaurant that's as exclusive as it gets. Nestled in the heart of Disneyland Resort in Anaheim, California, Club 33 is a hidden gem that caters to a select few, including members, VIPs, celebrities, and executives. This article delves into the history, exclusivity, and allure of Club 33, the most exclusive Disney dining experience in the world.
Club 33 at Disneyland is an exclusive, private membership restaurant located in New Orleans Square at Disneyland Resort in Anaheim, California. It first opened in 1967 and was designed as a place for Walt Disney to entertain guests and business associates. Membership is extremely exclusive and expensive, offering members access to upscale dining, personal service, and unique Disney memorabilia. Club 33 also has locations in Tokyo Disneyland, Shanghai Disneyland, and Walt Disney World Resort.
The Origins and History of Club 33
The doors of Club 33 first opened in 1967, originally designed as a haven for Walt Disney to entertain guests and business associates. The club is strategically located in New Orleans Square at Disneyland, its existence subtly hinted at by a cryptic "33" sign near the entrance.
The club's name, "Club 33", has been the subject of much debate over the years. While some believe it was derived from the club's address on Royal Street – 33 Royal Street, others suggest that it was named after the 33 original corporate sponsors of Disneyland. However, the official Disney explanation attributes the name to the Royal Street address.
Membership at Club 33: An Exclusive Privilege
Membership to Club 33 is as exclusive as it gets. To become a member, one must submit a written letter of inquiry to Club 33 Member Services. However, even after approval, the costs can be staggering. A few years ago, an individual membership cost $25,000 for initiation plus an annual fee of $10,000. Corporate memberships were even more expensive.
The exclusivity doesn't stop there. Club 33 has expanded its reach to other locations, including Tokyo Disneyland, Shanghai Disneyland, and as a lounge in each of the four theme parks of the Walt Disney World Resort. Disneyland Club 33 members and their guests also have access to the 1901 Lounge at the Carthay Circle in Disney California Adventure.
Dining and Entertainment at Club 33
Club 33 offers a luxurious dining experience. The club includes a bar, restaurant, and courtyard where members can enjoy upscale cuisine, personal service, and a unique atmosphere that is not available to regular park guests. The main dining area, Le Grande Salon, serves a five-course prix-fixe menu with gourmet dishes. The club also features a jazz lounge called Le Salon Nouveau, where members can enjoy live music and a relaxing atmosphere.
The Allure of Club 33
The interior design and decor of Club 33 reflect its exclusive nature and historical significance. The decor is a blend of New Orleans-inspired elements and Disney history, with many pieces selected by Walt and Lillian Disney. The club features hand-painted and gilded sinks, elegant furnishings, and artwork that showcases the history of Disneyland and Walt Disney.
Club 33 also houses unique artifacts and memorabilia related to Disney history. For example, the club's mascot is an animatronic vulture named Alfred, which was originally intended for the Haunted Mansion attraction. The club also offers exclusive merchandise, such as Club 33 branded Mickey Ears Hats, which further adds to its allure and exclusivity.
Conclusion
Club 33 is more than just a restaurant – it's a piece of Disney history, a symbol of exclusivity, and a testament to Walt Disney's vision. It offers a unique and luxurious experience at Disney parks, allowing members to enjoy upscale dining, exceptional service, and exclusive access to various locations and events. While the club remains shrouded in mystery and exclusivity, it continues to captivate the curiosity of Disney enthusiasts worldwide.
Frequently Asked Questions
What is the dress code for Club 33?
Club 33 maintains a strict dress code. For lunch, business casual attire is required. For dinner, a jacket is required for men, and for women, a dress, skirt or long pants with a blouse are required.
Can non-members dine at Club 33?
No, Club 33 is only accessible to members and their guests.
Can Club 33 members make reservations for their guests even if they won't be present?
Yes, Club 33 members can make reservations for their guests even if they will not be present, but there are restrictions and additional costs associated with guest reservations.
How long is the waiting list for Club 33 membership?
The waiting list for Club 33 membership is rumored to be several years long. However, the exact length of the wait is not publicly disclosed by Disney.
Are there any other benefits of Club 33 membership?
Yes, in addition to access to Club 33 and the 1901 Lounge, members also receive benefits such as complimentary access to Disneyland and Disney California Adventure, access to special events, and fast passes for rides.