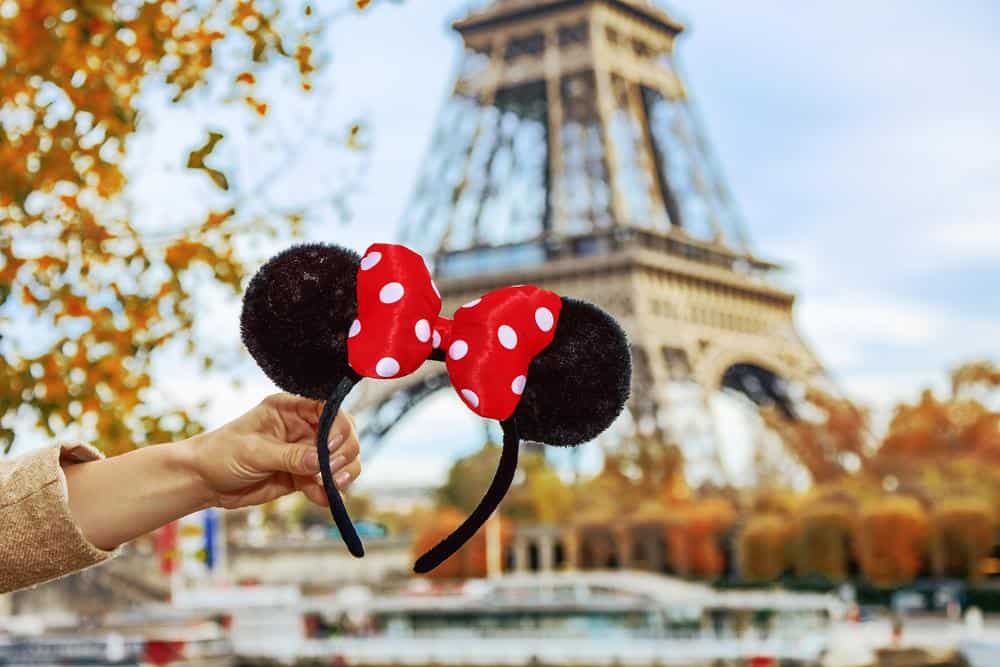 Disneyland, the Happiest Place on Earth, becomes the spookiest place on Earth during the Halloween season. One of the highlights of this period is the Oogie Boogie Bash, a separately ticketed, Halloween-themed event that takes place on select nights between September and October. This comprehensive guide will provide all the information you need to know about when Disneyland Halloween tickets go on sale, what they include, and how to purchase them.
Disneyland Halloween tickets for the Oogie Boogie Bash usually go on sale to the general public in late June, with exact dates and times varying each year. For instance, in 2023, they went on sale on June 29th, no earlier than 9 a.m. PT. Magic Key holders typically have an earlier opportunity to purchase the tickets. It's recommended to buy these tickets as soon as they become available due to their high demand.
The Official Sale Date
Disneyland Halloween tickets for the Oogie Boogie Bash officially went on sale to the general public on June 29, 2023, no earlier than 9 a.m. PT. Magic Key holders had an earlier opportunity to grab the tickets starting June 27, 2023, no earlier than 9 a.m. PT. These tickets tend to sell out quickly, sometimes within a day or even a few hours.
The Purchase Process
To purchase Disneyland Halloween tickets, you need to:
Visit the Disneyland website or the Disneyland app.
Navigate to the Parks & Tickets tab online, and find the Halloween event under "Special Event Tickets".
Select the date you want to attend the event and the number of tickets you need (for everyone ages 3 years and older).
Complete the purchase process by providing the required information and making the payment.
Tickets for the Oogie Boogie Bash can sell out quickly, so it's essential to buy them as soon as they become available.
Payment Options
While there is no payment plan available for these special event tickets, you can use a Disney Gift Card to pay for them. Other common payment methods, such as credit and debit cards, are also likely to be accepted.
What's Included?
The Disneyland Halloween ticket includes a variety of exclusive experiences and entertainment options. With this ticket, you can enjoy after-hours park access to Disney California Adventure, interactive treat trails, special photo opportunities with Disney PhotoPass included, entertainment options such as Mickey's Trick & Treat show and the Frightfully Fun Parade, and the opportunity to purchase exclusive Halloween merchandise.
Guidelines and Restrictions
When purchasing Disneyland Halloween tickets, there are several restrictions and guidelines to be aware of. Tickets must be purchased online and are not available on the day of the event. There is a limit of 8 tickets per person, per event date, and no discounts apply. All event attendees, including adults, may dress in their favorite Halloween costume but must follow specific guidelines.
Special Events and Attractions
During the Disneyland Halloween party, there are several special events and attractions for guests to enjoy. The party includes the Haunted Mansion Holiday, trick-or-treating, Mickey's Trick and Treat, Frightfully Fun Parade, Villains Grove, Halloween Screams Fireworks, and Disney's Happiest Haunts Guided Tour.
In conclusion, Disneyland's Oogie Boogie Bash is a must-visit event for anyone looking to experience a magical and spooky Halloween. Be sure to mark your calendar and set your alarms for the ticket release date and time, so you don't miss out on this unforgettable event.
Frequently Asked Questions
What is the price range for the Disneyland Halloween tickets?
The price for the Disneyland Halloween tickets varies based on the date and availability. However, the exact prices are only released by Disneyland closer to the ticket sale date.
Can I refund or exchange my Disneyland Halloween tickets if I can't attend?
Unfortunately, Disneyland Halloween tickets are non-refundable and non-transferable. Once purchased, they cannot be exchanged or returned.
Is the Disneyland Halloween event suitable for all ages?
Yes, the Disneyland Halloween event, including the Oogie Boogie Bash, is designed to be family-friendly and suitable for guests of all ages.
Are all Disneyland attractions open during the Halloween event?
Not all Disneyland attractions are open during the Halloween event. The open attractions are usually listed on the Disneyland website closer to the event date.
What are the costume guidelines for the Disneyland Halloween event?
Disneyland has specific costume guidelines for their Halloween event. Generally, costumes should be family-friendly and not obstructive, offensive, or violent. Full details can be found on the Disneyland website.