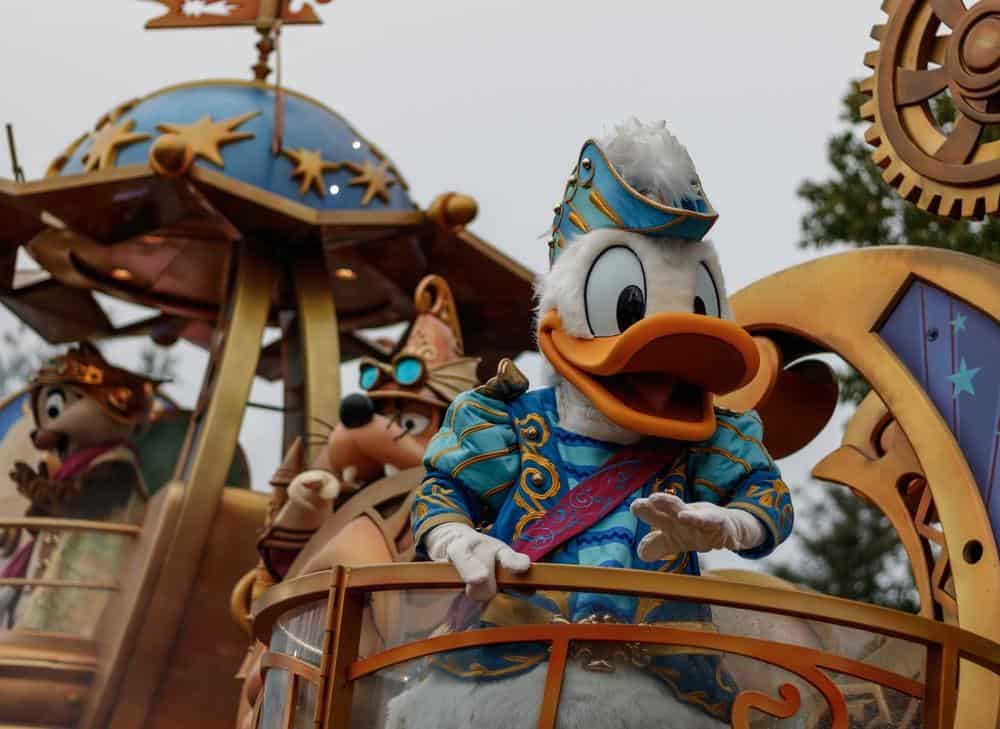 Disneyland, fondly referred to as "The Happiest Place on Earth," is not just an amusement park. It's a treasure trove of unique merchandise, exclusive collectibles, and delightful food items that make the Disneyland experience truly magical. In this comprehensive guide, we'll dive into the wide range of items you can find at Disneyland, from clothing and accessories to exclusive memorabilia and unique food items.
Disneyland sells a wide variety of items including apparel and accessories, exclusive Disneyland merchandise, collectibles and memorabilia, unique food and beverage items, and seasonal or special event products. These range from clothing items featuring popular Disney characters, limited-edition collectibles, Disney-themed home decor, to unique food items like Mickey-shaped beignets and pineapple Dole Whip. Prices can be higher due to the exclusivity of certain items, but discounts and sales are also common.
Apparel & Accessories
Disneyland offers a vast range of clothing items and accessories for people of all ages. You can find t-shirts, pullovers, jackets, hats, jewelry, and more adorned with popular characters and themes from Disney, Pixar, Star Wars, and Marvel. You can also find a wide selection of Disney-themed dresses, tees, flannels, and jackets honoring animated idols like Cinderella, Mulan, Snow White, Belle, and more. Disney jewelry, backpacks, socks, and various accessories featuring beloved Disney characters are also available.
Exclusive Disneyland Merchandise
Disneyland is also home to exclusive items that you can only find in the park. These include personalized parasols, pressed pennies, hand-cut silhouettes, and Autopia driver's licenses. There are also limited-edition collectibles, such as pins and figurines, that are often released to celebrate special events or anniversaries.
Collectibles & Memorabilia
Disneyland offers a broad range of collectibles and memorabilia. You can find figurines, sculptures, and artwork inspired by Disney characters and movies. There's also a wide array of Disney-themed home decor items, including mugs, plates, and ornaments. Pin trading is a popular activity at Disneyland, with collectible pins featuring characters, attractions, and events available for purchase.
Unique Food & Beverage Items
Disneyland is also famous for its unique food and beverage items. The park offers a variety of treats that cater to different tastes, from Mickey-shaped beignets and the famous pineapple Dole Whip to unique churros and themed drinks. Seasonal food items are also available, often reflecting the time of year or specific celebrations.
Seasonal & Special Event Products
Disneyland regularly releases seasonal and special event products that cater to specific holidays or celebrations. These can range from holiday-themed apparel and accessories to limited-edition collectibles and specialty food items.
Pricing Comparison
The prices of merchandise at Disneyland can be higher or similar to those at other Disney stores or online. This is due to factors such as supply chain issues, price increases, or the exclusivity of certain items. However, discounts and sales are common, especially during off-peak seasons or for outdated merchandise.
In conclusion, Disneyland offers a wide variety of items for purchase, making it a shopping destination in its own right. Whether you're looking for exclusive Disneyland merchandise, collectibles, unique food items, or simply a memento to remember your trip, you're sure to find something special at Disneyland.
Frequently Asked Questions
Can I buy Disneyland merchandise online?
Yes, you can buy a variety of Disneyland merchandise online through the official Disney Store, ShopDisney. However, keep in mind that some items are exclusive to the park and may not be available online.
What are some of the most popular food items at Disneyland?
Some of the most popular food items at Disneyland include the Mickey-shaped beignets, pineapple Dole Whip, unique churros, and themed drinks. There are also seasonal food items that are popular during certain times of the year.
What is pin trading at Disneyland?
Pin trading is a popular activity at Disneyland where guests can buy and trade collectible pins featuring Disney characters, attractions, and events. Guests can trade pins with Cast Members or other guests to add to their collection.
Can I return or exchange items purchased at Disneyland?
Disneyland has a return policy for merchandise. Items accompanied by a receipt can be returned or exchanged within 30 days of purchase. However, some items, such as personalized items or open media items, cannot be returned or exchanged.
Do Disneyland Annual Passholders get discounts on merchandise?
Yes, Disneyland Annual Passholders are eligible for discounts on select merchandise. The amount of the discount can vary, so it's advisable to check the current benefits for Annual Passholders on the Disneyland website.