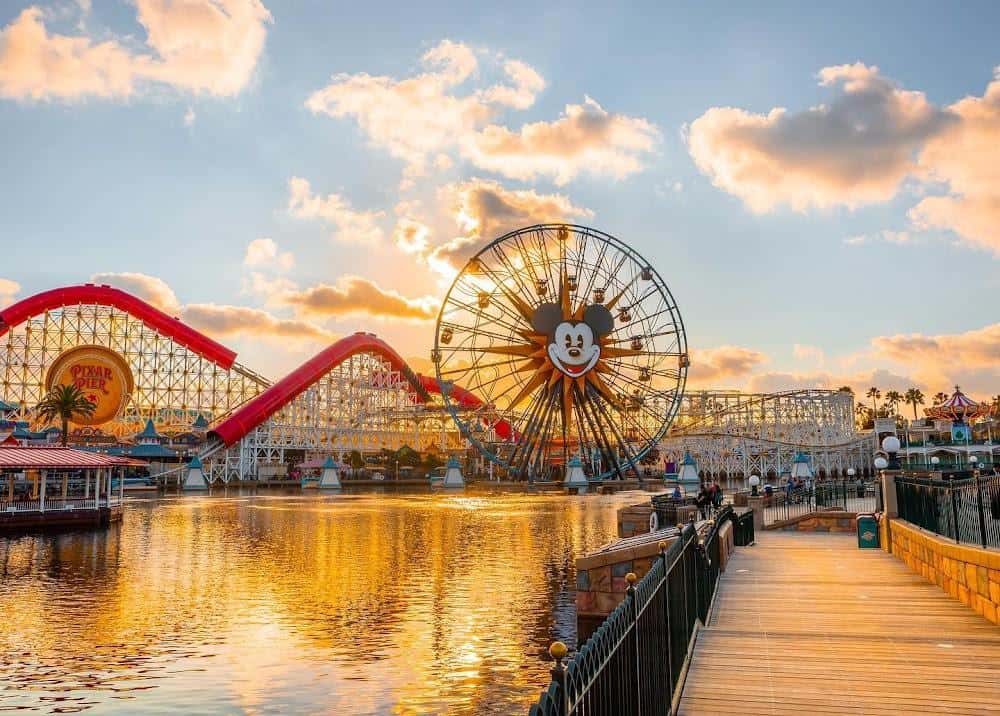 Disneyland, the Happiest Place on Earth, is not only a magical kingdom of thrilling rides, enchanting characters, and captivating shows. It is also a culinary paradise with a vast array of dining options ranging from quick-service eateries to table service restaurants. Whether you're a foodie seeking a gourmet meal or a family looking for kid-friendly options, Disneyland has something to satisfy every palate. Here's your comprehensive guide on where to eat in Disneyland.
Disneyland offers a wide range of dining options to suit every palate and budget. Top-rated restaurants include Cafe Orleans, Blue Bayou, and Plaza Inn. For value-for-money, try Jolly Holiday Bakery Café or Troubadour Tavern. Don't miss exclusive Disneyland dishes like Mickey Beignets and Dole Whip. Kid-friendly dining options include Alien Pizza Planet and Goofy's Kitchen. Special dietary needs are catered for at various eateries, and dining reservations can be made up to 60 days in advance.
Top-Rated Restaurants and Dining Experiences at Disneyland
Cafe Orleans: Known for its classic American and New Orleans-inspired cuisine, Cafe Orleans is a fan favorite for its Monte Cristo Sandwich and Mickey-shaped beignets.
Blue Bayou: This restaurant offers a unique dining experience with its atmospheric setting in New Orleans Square and delicious menu options like the famous Jambalaya.
Plaza Inn: Known for its character dining experience, Plaza Inn offers a diverse breakfast menu with Mickey waffles and fried chicken.
Carnation Cafe: This cafe serves classic comfort foods like meatloaf, chili, and milkshakes, making it a favorite among visitors.
Oga's Cantina: A popular spot in Star Wars: Galaxy's Edge, this cantina offers unique drinks and snacks in an immersive Star Wars environment.
Bengal Barbecue: This quick-service eatery in Adventureland offers delicious skewers and other treats.
Tiana's Palace: A new addition to New Orleans Square, this restaurant is a must-visit for its Southern-inspired dishes.
Docking Bay 7 Food and Cargo: This quick-service restaurant in Star Wars: Galaxy's Edge offers unique dishes inspired by the Star Wars universe.
Best Value-for-Money Eateries
Disneyland also offers several eateries that provide delicious food at affordable prices. Some of the best value-for-money eateries include Jolly Holiday Bakery Café, Troubadour Tavern, and Rancho del Zocalo. These eateries offer meals at around $15 and under, making them budget-friendly options for visitors.
Must-Try Disneyland Exclusive Dishes and Snacks
Mickey Beignets: These warm, Mickey-shaped treats are a Disneyland exclusive and a must-try for any visitor.
Dole Whip: This refreshing pineapple-flavored soft serve is a Disneyland classic that you won't want to miss.
Ronto Wrap: This popular snack at Ronto Roasters features roasted pork, grilled sausage, and tangy slaw wrapped in pita bread.
Churro Toffee: A delicious combination of a churro and toffee, this snack is a unique Disneyland treat.
Jack-Jack Cookie Num Num: This warm, gooey, deep-dish chocolate chip cookie is a must-try for any dessert lover.
Dining with Children at Disneyland
Disneyland offers several kid-friendly restaurants and dining experiences. Some of the best options include Alien Pizza Planet, Flo's V8 Cafe, Plaza Inn, and Goofy's Kitchen. Character dining experiences, such as Minnie & Friends – Breakfast in the Park at Plaza Inn and Mickey's Tales of Adventure Breakfast Buffet at Storytellers Café, are also popular among families with children.
Disneyland Dining for Special Dietary Needs
Disneyland caters to guests with special dietary needs, offering vegan, vegetarian, and gluten-free options at various eateries. For instance, Docking Bay 7 Food and Cargo offers a vegan meal, the Felucian Kefta & Hummus Garden Spread, while Jolly Holiday Bakery Cafe provides allergy-friendly options, including gluten-free buns for sandwiches.
Disneyland is also home to several hidden gem eateries that may not be as well-known but offer delicious food and unique dining experiences. These include the Adorable Snowman Frosted Treats, Mint Julep Bar, Flo's V8 Café, and Oga's Cantina at Galaxy's Edge.
Dining Reservations at Disneyland
To ensure a table at your preferred restaurant, Disneyland offers a dining reservation system that allows guests to make reservations up to 60 days in advance. Reservations can be made online or through the Disneyland app.
Dining Packages at Disneyland
While Disneyland does not offer traditional dining or meal plans, it does offer dining packages that include a dining experience and reserved viewing for shows like Fantasmic! and World of Color.
Tips for Dining at Disneyland
Make dining reservations in advance to secure your spot at popular restaurants.
Consider sharing meals or ordering kids' meals to save money.
Check the Disneyland app or ask a cast member for the most up-to-date information on food offerings.
Disneyland offers a culinary adventure as magical as its rides and attractions. Whether you're looking for a gourmet meal, a quick snack, or a unique dining experience, Disneyland has something to satisfy every taste and budget. So next time you visit the Happiest Place on Earth, make sure to explore the wide array of dining options available.
Frequently Asked Questions
What are the operating hours of restaurants in Disneyland?
The operating hours of restaurants in Disneyland vary. It's best to check the Disneyland app or the official Disneyland website for the most up-to-date information.
Can I bring my own food and drinks into Disneyland?
Yes, Disneyland allows guests to bring their own food and drinks into the park. However, there are certain restrictions. For instance, glass containers (except for small containers such as baby food jars), alcoholic beverages, and coolers larger than a 6-pack size are not allowed.
Are there any dining options available for late-night snacks or meals?
Yes, some restaurants and food carts in Disneyland remain open until the park closing time. This includes eateries like Jolly Holiday Bakery Cafe and Bengal Barbecue.
Do any restaurants in Disneyland offer breakfast?
Yes, several restaurants in Disneyland offer breakfast. One popular option is the character breakfast at Plaza Inn, where guests can enjoy a buffet-style breakfast while meeting Disney characters.
Can I cancel or modify my dining reservation?
Yes, you can modify or cancel your dining reservation up to 24 hours before the reservation time. If you don't cancel and don't show up, there might be a no-show fee.
Are there any dining options for people with nut allergies?
Yes, Disneyland provides allergy-friendly menus at most of its dining locations. If you or someone in your party has a food allergy, it's recommended to let the restaurant staff know when you arrive.