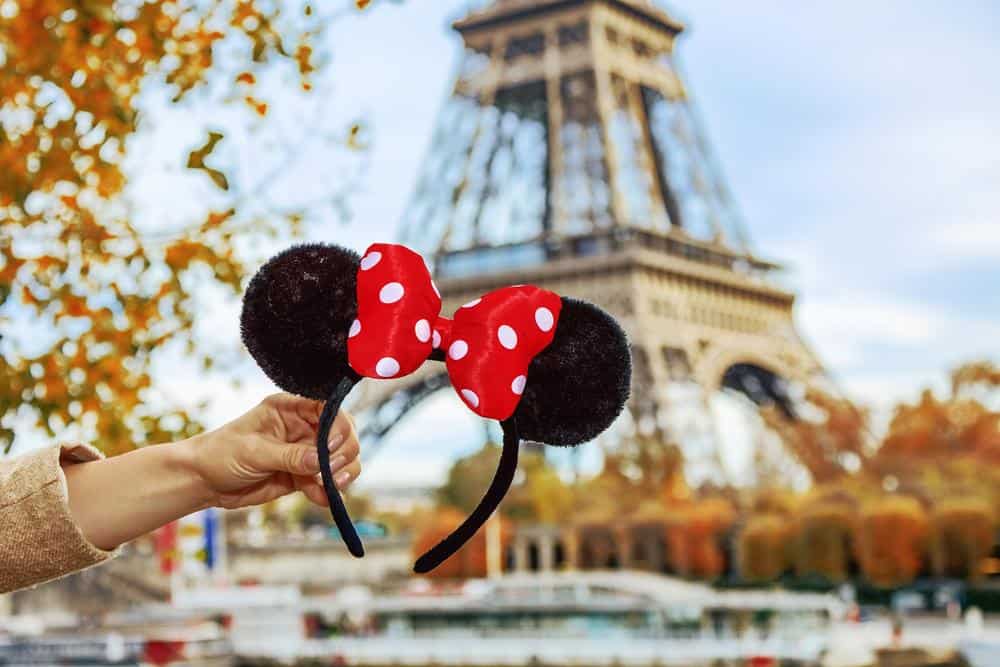 Tokyo Disneyland, the first Disney park built outside the United States, has been a beloved destination for Disney fans worldwide since it first opened its doors. As of September 28, 2023, Tokyo Disneyland is celebrating its 40th anniversary since it first opened on April 15, 1983.
Tokyo Disneyland, the first Disney park built outside of the United States, opened its doors on April 15, 1983. As of September 28, 2023, Tokyo Disneyland is celebrating its 40th anniversary.
The Birth of Tokyo Disneyland
The idea of Tokyo Disneyland was born when representatives from The Oriental Land Company (OLC), a Japanese leisure and tourism subsidiary of the Keisei Electric Railway Company, approached Walt Disney Productions in 1962. After years of negotiations and planning, construction on Tokyo Disneyland began in late 1980, and the park opened on April 15, 1983.
Initial Attractions and Features
Tokyo Disneyland initially featured a variety of attractions designed to entertain and amaze visitors, many of which were inspired by the original Disneyland in California and the Magic Kingdom in Florida. Some of the initial attractions and features included Pirates of the Caribbean, Space Mountain, and "it's a small world".
Evolution Over the Years
Since its opening, Tokyo Disneyland has evolved significantly with the addition of new attractions, expansions, and renovations. Notable additions include Big Thunder Mountain in 1987, Splash Mountain in 1992, and the upcoming "Fantasy Springs" expansion at Tokyo DisneySea, set to open in 2024.
Significant Events in Disneyland Tokyo's History
Tokyo Disneyland has seen its share of significant events, from its grand opening to its 40th-anniversary celebration. Other notable events include the temporary cessation of operations due to the 2011 Tōhoku earthquake and tsunami, and changes in operations due to the COVID-19 pandemic.
Tokyo Disneyland Vs. Other Disney Parks
Tokyo Disneyland, the first Disney park outside the U.S., has continued to expand, introducing new attractions and themed lands over the years. This continuous evolution has made Tokyo Disneyland a unique experience compared to other Disney parks worldwide.
Unique Features and Attractions
Tokyo Disneyland offers several unique features and attractions that set it apart from other Disney parks. From the covered World Bazaar to exclusive rides like Pooh's Hunny Hunt and Monsters, Inc. Ride & Go Seek, Tokyo Disneyland offers a unique blend of Disney magic and Japanese charm.
The Creators of Tokyo Disneyland
Tokyo Disneyland was created through a collaboration between The Walt Disney Company and The Oriental Land Company, with the park constructed by WED Enterprises in the same style as Magic Kingdom and Disneyland. The Oriental Land Company owns the park and licenses intellectual property from Disney.
Tokyo Disneyland, now 40 years old, continues to captivate visitors with its unique blend of Disney magic and Japanese culture. As it evolves and expands, it remains a testament to the enduring appeal of Disney's stories and characters. Whether you're a first-time visitor or a longtime fan, there's always something new to discover at Tokyo Disneyland.
Frequently Asked Questions
What are the operating hours of Tokyo Disneyland?
Tokyo Disneyland's operating hours typically range from 8 a.m. to 10 p.m., but these hours can vary depending on the season and special events. It is always best to check the official website for the most up-to-date information.
How can I purchase tickets for Tokyo Disneyland?
Tickets for Tokyo Disneyland can be purchased online through the official Tokyo Disneyland website, at the park's ticket booths, or through authorized travel agents.
Does Tokyo Disneyland offer any multilingual services?
Yes, Tokyo Disneyland offers multilingual services. Guide maps are available in English, Chinese, and Korean. Moreover, some cast members can assist guests in several languages.
Is there any special attire or dress code to visit Tokyo Disneyland?
While there is no strict dress code at Tokyo Disneyland, guests are encouraged to wear comfortable clothing and footwear suitable for a day at a theme park. However, costumes that could be mistaken for Disney characters are not allowed for adults to maintain the authentic Disney experience for children.
Are there any dietary restrictions for food and beverages in the park?
Tokyo Disneyland offers a variety of dining options to accommodate various dietary needs. There are vegetarian, halal, and allergen-free options available. Guests can check the park's official website or inquire at the specific restaurant for more details.