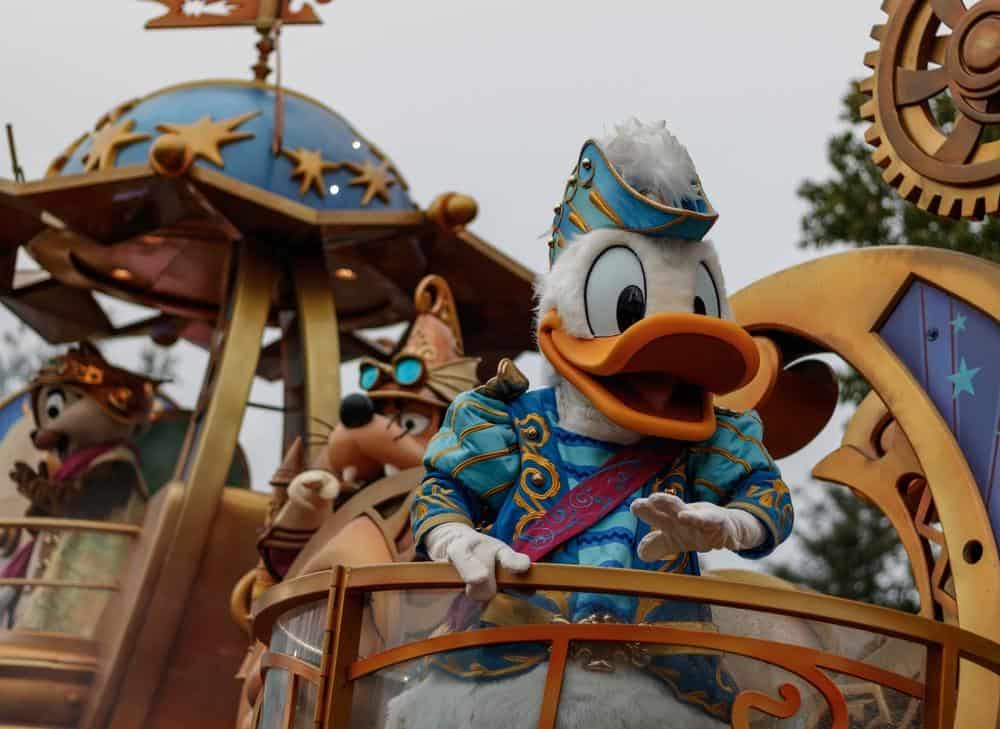 Disneyland, the Happiest Place on Earth, is constantly changing and evolving to bring new and exciting experiences to its guests. From the introduction of new attractions and dining experiences to seasonal celebrations and operational changes, there's always something going on at Disneyland. Here's a detailed look at the latest happenings at Disneyland.
Disneyland is continually evolving with new attractions like Tiana's Palace Restaurant, San Fransokyo Square, and Mickey & Minnie's Runaway Railway. Seasonal celebrations are ongoing, with Halloween Time and Plaza de la Familia currently, and the Holidays at Disneyland Resort returning soon. Operational changes include a new reservation system and expanded alcohol offerings. Construction is underway on the Haunted Mansion grounds, and health measures are in place due to COVID-19. Visitor feedback has been mixed, with some concerns about ticket prices and the reservation system.
New Attractions and Dining Experiences
Disneyland is known for its immersive attractions and unique dining experiences. Recently, the park has introduced some exciting new offerings:
Tiana's Palace Restaurant: Inspired by the movie "The Princess and the Frog", this new dining experience at Disneyland Park transports guests to the vibrant world of New Orleans.
San Fransokyo Square: Opened at Disney California Adventure Park, this new area brings the futuristic city from "Big Hero 6" to life.
Mickey & Minnie's Runaway Railway: This attraction, which opened on January 27, 2023, in Mickey's Toontown, is the first ride-through attraction starring Mickey Mouse.
Seasonal Celebrations
Disneyland is known for its magical seasonal celebrations. The park is currently celebrating Halloween Time and Plaza de la Familia, which began on September 1, 2023. The Holidays at the Disneyland Resort will return from November 10, 2023, to January 7, 2024, with festive décor and seasonal celebrations.
Operational Changes
Disneyland has also made changes to its operations and park hours. The park has implemented a reservation system that requires guests to reserve their visit in advance. This has helped manage crowd levels but has also added a layer of complexity to planning a trip to Disneyland.
Additionally, Disneyland Resort has updated its menus to add alcohol to three more restaurants in the park. This change reflects a shift in the park's dining offerings and aligns with the trend of offering a more diverse range of food and beverage options at theme parks.
Construction Updates
Disneyland is always evolving, and part of that evolution involves construction projects. One of the major projects currently underway is the Haunted Mansion grounds expansion and retail shop, which are set to open in 2024.
Health and Safety Measures
In response to the COVID-19 pandemic, Disneyland has implemented several health and safety measures. These include physical distancing, wearing masks, hand hygiene, and staying home when sick. These measures, recommended by health organizations such as the CDC and WHO, aim to protect guests and staff from the risk of infection.
Visitor Feedback
Changes at Disneyland have been met with mixed reactions from visitors. While some appreciate the new attractions and dining experiences, others have expressed concerns about increased ticket prices and the complexity of the reservation system. However, many visitors continue to enjoy the magic of Disneyland and look forward to the new experiences the park continues to offer.
In conclusion, Disneyland is a dynamic and ever-evolving theme park that continually strives to improve and enhance the guest experience. Whether it's introducing new attractions or implementing changes to operations, Disneyland remains committed to bringing joy and magic to its guests. Stay tuned for more updates on what's going on at Disneyland!
Frequently Asked Questions
What are the operating hours of Disneyland?
Disneyland's operating hours vary depending on the day and season. You can check the park's official website for the most accurate and up-to-date information.
Are there any discounts available for Disneyland tickets?
Yes, Disneyland occasionally offers ticket discounts, especially for Southern California residents, military personnel, and annual pass holders. It's best to check their official website or authorized ticket sellers for current promotions and discounts.
Can I bring my own food and drinks into Disneyland?
Disneyland allows guests to bring food items into the park, including snacks and foods that do not require heating. However, alcoholic beverages, glass containers, and large coolers are not permitted.
Does Disneyland offer FastPass service for the new attractions?
Disneyland offers the Disney Genie+ service, which includes the Lightning Lane access to select attractions for an additional fee. Availability for new attractions may vary and it's recommended to check the official Disneyland app for the latest updates.
How does the Disneyland reservation system work?
To enter Disneyland or Disney California Adventure, all guests ages 3 and up must have both a ticket and theme park reservation for the same park on the same date. Reservations can be made online through the Disneyland website or app.
How often does Disneyland introduce new attractions or experiences?
Disneyland continuously works on introducing new attractions, dining experiences, and special events. The frequency may vary, but guests can expect something new at Disneyland almost every year.