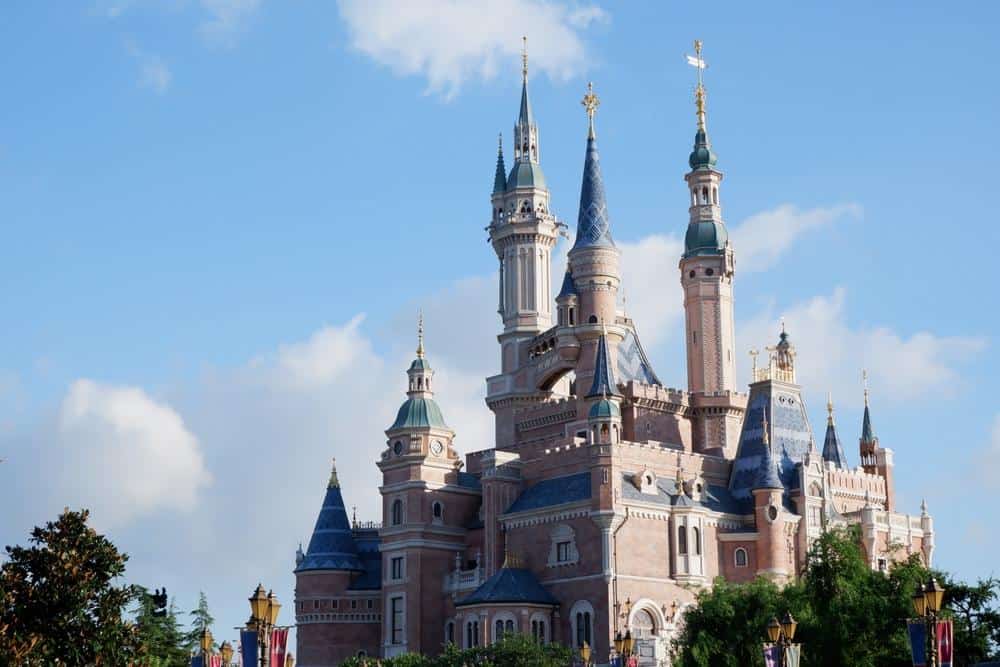 As the clock ticks down to midnight on December 31st, millions of people around the world are gearing up to ring in the New Year. But at Disneyland, the celebration is just getting started. From spectacular fireworks displays to exclusive dining experiences, Disneyland goes all out for New Year's Eve, making it one of the most magical places to welcome the upcoming year.
Disneyland goes all out for New Year's Eve with a series of special events and programs, including live performances, dance parties, and two impressive fireworks displays at both Disneyland Park and Disney California Adventure Park. The park also offers exclusive dining experiences with special menus, exclusive merchandise and foods, and implements safety and crowd control measures. Be sure to purchase tickets and make reservations early, plan your day, and be prepared for large crowds to fully enjoy the celebration.
Special Events and Programs
Disneyland hosts a plethora of special events to celebrate the New Year, starting with live performances of holiday music and shows throughout the day and evening. But as night falls, the park comes alive with "New Year's Eve Countdown Celebrations". These dance parties, which are held at various locations in Disneyland Park, including Rivers of America, "it's a small world," Sleeping Beauty Castle, and Tomorrowland, start at 7 pm and run until 12:30 am or 1:00 am.
Firework Displays
One of the highlights of New Year's Eve at Disneyland is the impressive firework displays. The resort hosts two fireworks shows, one at 9 pm and another at 11:59 pm, at both Disneyland Park and Disney California Adventure Park. This is a chance for guests to marvel at the "Fantasy in the Sky" fireworks, which light up the night sky in a dazzling spectacle of colors.
Exclusive Dining Experiences
For those looking for a culinary adventure, many of the restaurants within the parks offer special menus or events for New Year's Eve. Whether you're looking for a quick bite or a lavish meal, there's something for everyone. It's recommended to make dining reservations in advance to secure a spot, as these tend to fill up quickly.
Special Merchandise and Foods
No celebration at Disneyland is complete without exclusive merchandise and foods. During the Lunar New Year celebration, guests will find festival food marketplace booths offering delights such as Mickey Mouse-shaped hot dog buns, red spice fried chicken bites, Mandarin mousse cake, and pepperoni pizza bao buns. In terms of merchandise, themed clothing, accessories, and collectibles featuring Disney characters celebrating the Lunar New Year are available for purchase.
Safety and Crowd Control Measures
Given that New Year's Eve is one of the busiest days at Disneyland, the resort has several measures in place to ensure crowd control and safety. A park reservation system controls park capacity, and many attractions remain open late to accommodate guests. Disneyland also encourages guests to make dining reservations and utilize the Genie+ system to save time on queues.
Tips for Celebrating New Year's at Disneyland
If you're considering celebrating New Year's at Disneyland, here are a few tips to make your experience more enjoyable:
Purchase tickets and reserve early: This will ensure you secure your spot, as the parks may reach capacity on this popular day.
Arrive early: To make the most of your day, arrive at least an hour before the park opens.
Stick to one park: Choose either Disneyland Park or Disney California Adventure Park and stay there for the entire day to avoid the risk of not being able to re-enter due to capacity limits.
Use Genie+: This system allows you to reserve access to popular attractions and save time on queues.
Reserve dining options in advance: Book dining reservations up to 60 days in advance to secure your preferred dining experience.
Plan your day: Check the Entertainment Schedule and Disneyland mobile app for information on special events, shows, and entertainment options.
Secure a spot for fireworks: Popular viewing locations include Sleeping Beauty Castle, "it's a small world," and Rivers of America.
Be prepared for crowds: Expect large crowds and long wait times for attractions, restaurants, and restrooms.
Have a positive attitude: Embrace the festive atmosphere and enjoy the unique experience of celebrating New Year's Eve at Disneyland.
Whether you're a Disneyland veteran or a first-time visitor, there's no denying that celebrating New Year's Eve at Disneyland is a unique and magical experience. So why not start the new year with a little bit of Disney magic?
Frequently Asked Questions
What time does Disneyland open and close on New Year's Eve?
On New Year's Eve, Disneyland typically opens at 8 am and closes at 2 am. However, these hours may vary, so it's best to check the official Disneyland website for the most accurate information.
Are there any additional costs for the special New Year's Eve events?
The special events and parties happening on New Year's Eve are included with your regular Disneyland admission ticket. However, dining experiences, merchandise, and food from festival marketplace booths are not included and come at an additional cost.
Can I use the Genie+ system to reserve access to the New Year's Eve fireworks?
No, the Genie+ system cannot be used to reserve spots for the fireworks. Viewing locations for the fireworks are available on a first-come, first-served basis.
Is the New Year's Eve celebration suitable for children?
Yes, the New Year's Eve celebration at Disneyland is designed to be a family-friendly event. There are plenty of activities and entertainment options suitable for guests of all ages.
What happens if the park reaches capacity on New Year's Eve?
If the park reaches capacity on New Year's Eve, Disneyland will close its gates and no more guests will be admitted, even those with tickets and reservations. This is why it's recommended to arrive early and stay in one park for the entire day.