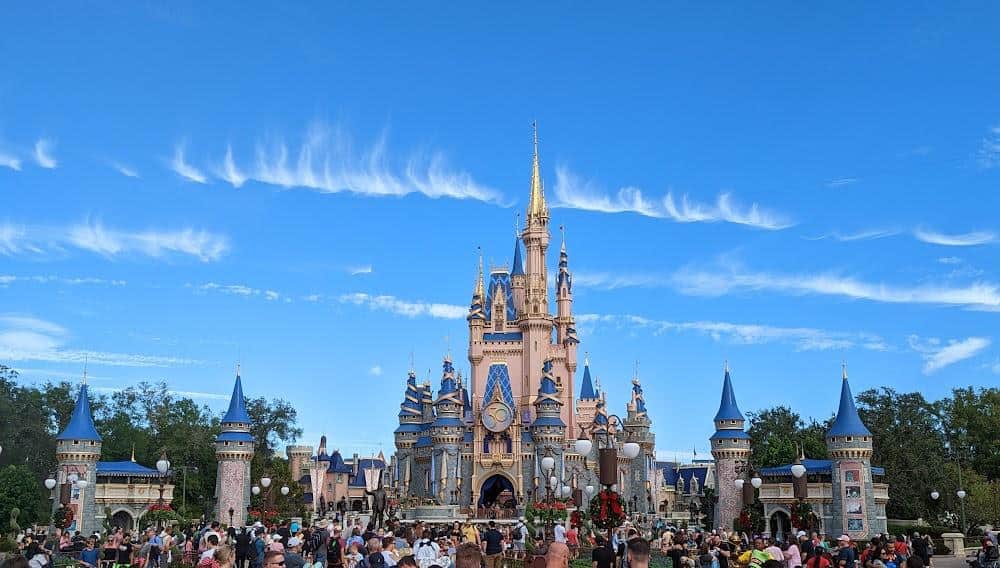 Planning a trip to Disney World can be a magical and exciting experience. However, it also involves some important decisions, one of which is when to buy your tickets. In this comprehensive guide, we'll delve into how early you should buy Disney World tickets, the benefits of early purchase, potential risks, and strategies to get the best deal.
In general, it's recommended to buy your Disney World tickets around six months in advance. This allows you to avoid potential price increases, secure park reservations, and take advantage of potential discounts. However, depending on the time of year and any special events, you might need to purchase tickets even earlier. Always consider your personal circumstances and preferences when planning your Disney World trip.
Importance of Buying Disney World Tickets Early
Purchasing your Disney World tickets early comes with several benefits. These include avoiding potential price increases, securing park reservations, saving time at the gate, and more. Typically, it is recommended to purchase Disney World tickets and packages around six months before your vacation, and some bookings can even be made up to a year ahead of time.
Seasonal Price Fluctuations
Remember, prices for Disney World tickets fluctuate throughout the year. The cost of an individual ticket can vary by day and by park. For 2023, Walt Disney World ticket prices start at $109 per person and max out at $189. Planning and purchasing your tickets in advance can help you avoid any unexpected price increases that may occur before your trip.
Benefits of Early Purchase
There are numerous benefits to buying Disney World tickets early. These include:
Avoiding price increases.
Access to park reservations.
Potential discounts.
Planning and scheduling.
Bundling opportunities.
Less time at the gate.
Eligibility for special offers.
Risks of Buying Too Early
However, purchasing Disney World tickets far in advance also comes with a few potential risks and drawbacks. These include tickets being non-refundable and non-transferable, potential price drops, park availability, ticket linking and loss, and scams.
Disney Vacation Packages
When planning and booking a Disney vacation package, it's recommended to purchase tickets and packages around six months before your vacation. This ensures you get the tickets you want at the best possible price.
Special Events and Peak Times
There are indeed special events and peak times at Disney World that may require earlier ticket purchase. Peak times often coincide with school holidays and special events. During these times, it's advisable to purchase your tickets in advance to ensure you have a ticket for your desired date.
Last-Minute Purchases
While last-minute ticket purchases can sometimes lead to significant savings, they come with their own set of advantages and disadvantages. Limited choices, the risk of missing out, and lack of flexibility are some of the potential drawbacks of last-minute bookings.
Strategies for Best Deals
There are several tips and strategies for getting the best deal on Disney World tickets. These include buying tickets from authorized discount ticket sellers, purchasing multi-day tickets, choosing off-peak season dates, considering special offers for eligible groups, bundling your Disney World hotel, tickets, and rental car through vacation packages, and more.
Buying Tickets at the Gate
While it is possible to buy Disney World tickets at the gate, it is generally more advantageous to purchase them online in advance. The risks of buying at the gate include lack of park pass reservations, potential higher prices, time consumption, risk of losing tickets, missed discounts, and lack of planning.
In conclusion, while the exact timeline may vary based on several factors, it's generally a good idea to purchase your Disney World tickets as early as possible. This allows you to secure the best prices, ensure availability, and make the most of your Disney World experience. Happy planning!
Frequently Asked Questions
What are the peak times at Disney World?
The peak times at Disney World typically coincide with school holidays and special events. These include Spring Break (late March to early April), Summer (June to August), Thanksgiving week, and Christmas to New Year's.
How does the park reservation system work?
The park reservation system is part of Disney World's effort to manage attendance and ensure a better experience for guests. After purchasing a ticket, you are required to make a reservation for the specific park and day you wish to visit through the Disney Park Pass system.
Can I upgrade my Disney World tickets after purchase?
Yes, you can upgrade your Disney World tickets after purchase. You can upgrade to a ticket with a longer validity or include additional options like the Park Hopper option. However, all upgrades must be done before the ticket's first use.
Are there any discounts for Florida residents?
Yes, Disney World offers special ticket prices and offers for Florida residents. These can include discounts on multi-day tickets and special seasonal offers. Proof of Florida residency is required.
What are the benefits of multi-day tickets?
Multi-day tickets can offer substantial savings compared to purchasing single-day tickets. The per-day cost decreases with the length of the ticket, making it a cost-effective option for longer visits.
How can I avoid scams when buying Disney World tickets?
To avoid scams, always purchase Disney World tickets from official sources or authorized third-party sellers. Be wary of deals that seem too good to be true, and avoid buying tickets from online classifieds or auction sites.