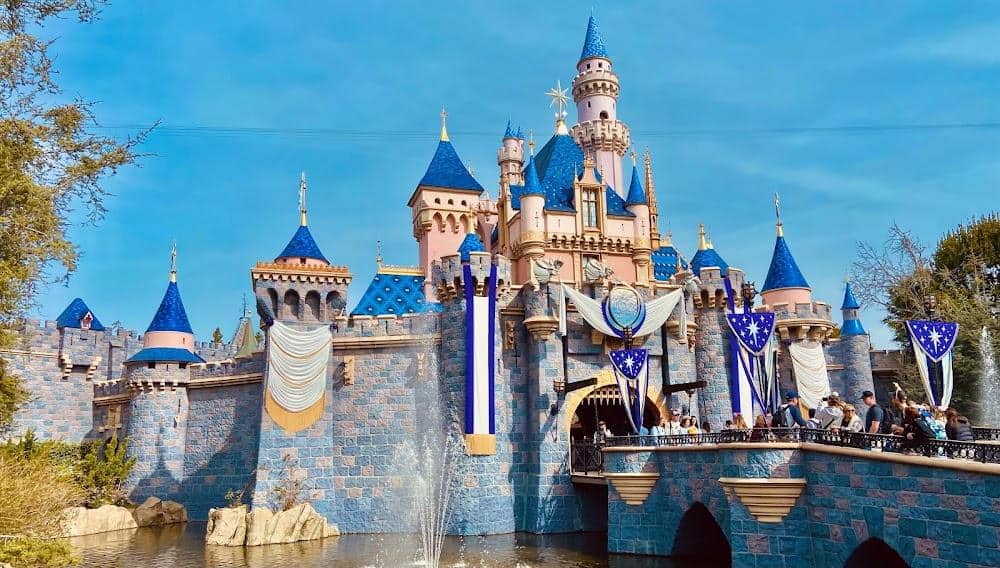 Eating healthy at Disneyland may seem like an oxymoron. With the tempting smell of churros, popcorn, and Mickey-shaped treats around every corner, how can you possibly maintain a balanced diet? Fear not, health-conscious Disney-goers! Disneyland offers a plethora of nutritious options that will keep your energy up for those long park days. Here's how you can navigate the culinary landscape of Disneyland without compromising on your diet.
Eating healthy at Disneyland is possible with a bit of planning. Opt for fresh fruit snacks available throughout the park and choose meals at locations known for healthier options like Blue Bayou or Red Rose Tavern. Stay hydrated by drinking water instead of sugary drinks. Disneyland also caters to dietary restrictions, so don't hesitate to ask for an allergy menu. Remember, balance is key; it's okay to enjoy a treat, just balance it with healthier choices.
Healthy Snacks at Disneyland
Disneyland offers a variety of fresh fruits like watermelon, pineapple spears, mango slices, sliced oranges, and whole bananas. These can be a great alternative to sugary snacks and are available in multiple locations across the park. For a more substantial snack, consider the Vegetable and Tofu Skewers at Big Thunder Ranch Barbecue or the Chef's Vegan Burger at Carnation Cafe. These options are not only filling but also packed with nutrients.
Meal Planning
Planning your meals ahead of time can be a game-changer when it comes to eating healthy at Disneyland. You can browse Disneyland restaurant menus in the Disneyland app before visiting to scout out healthy choices. Also, consider bringing foods from home or your hotel for convenient budget-friendly snacking.
Dining Locations for Healthy Eating
There are numerous dining locations throughout Disneyland that cater to healthy eating. Blue Bayou, Red Rose Tavern, and Rancho del Zocalo Restaurante are known for their salad, fish, and lean meat options. Galactic Grill offers a Veggie Wrap with sun-dried tomato spread, black beans, mixed greens, cucumber, corn tomato relish, and feta cheese with pesto aioli served with Greek yogurt and fries.
Dietary Restrictions
Disneyland is committed to providing a safe dining experience for guests with allergies and dietary restrictions. The common allergies for which Disney chefs are prepared to make substitutions include gluten or wheat, peanuts and tree nuts, corn, eggs, fish, milk or lactose, shellfish, and soy. You can ask for an allergy menu to help guide you to safe dishes.
Hydration is Key
Instead of reaching for sugary drinks, opt for water. You can bring your own bottles and refill them at drinking fountains or filtered water stations at some restaurants. You can always ask for free cups of ice water at restaurants. Staying hydrated is crucial for maintaining energy levels and digestion.
Balance is Key
Remember, balance is key. It's okay to indulge in some of your favorite Disneyland treats, just balance them with some good choices along the way. For example, if you're craving a churro, balance it out with a healthy meal like the Grilled Salmon from Carnation Cafe or the Planetary Pizza Salad at Red Rocketts Pizza Port.
Conclusion
Eating healthy at Disneyland is not only feasible but also enjoyable. With a variety of options available, you can maintain a balanced diet while enjoying the magical culinary experience Disneyland has to offer. So, the next time you find yourself at the Happiest Place on Earth, remember these tips and make the most out of your Disneyland dining experience.
Frequently Asked Questions
Are there any healthy breakfast options at Disneyland?
Yes, there are several healthy breakfast options at Disneyland. For instance, River Belle Terrace offers a delicious and nutritious Avocado Toast, and the Jolly Holiday Bakery Cafe serves a variety of fresh fruits and oatmeal.
What are some kid-friendly healthy food options at Disneyland?
Disneyland offers a variety of kid-friendly healthy food options. For example, Mickey's Check Meals, available at various locations, are balanced meals that include lean proteins, whole grains, and fresh fruits and vegetables. Similarly, the Power Pack at Galactic Grill is a fun and nutritious option that includes Dannon Danimals Smoothie, a cuties mandarin, carrots, petite banana and whole-grain "fish" crackers.
Can I bring my own food to Disneyland?
Yes, guests are allowed to bring food items into the park, including snacks or foods that do not require heating. This can be a great way to ensure you have healthy options readily available.
Is there a way to find out the nutritional information of the food served at Disneyland?
While Disneyland does not provide detailed nutritional information for all their food items, they do offer allergy-friendly menus and can accommodate dietary needs. For specific nutritional information, it's best to contact Disneyland Guest Services directly.
Are there healthy dessert options at Disneyland?
Yes, Disneyland offers a variety of healthier dessert options. For example, Clarabelle's Hand-Scooped Ice Cream at California Adventure offers no sugar added, nonfat frozen yogurt. You can also find fresh fruit at various locations across the park for a naturally sweet treat.