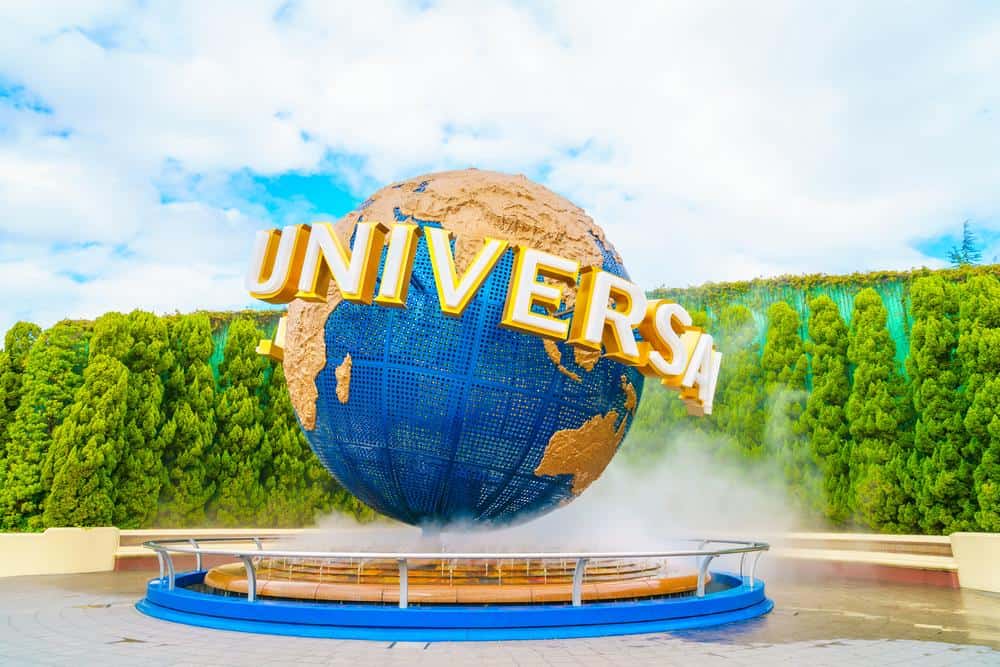 Eating healthy while on vacation can seem like a daunting task, especially when you're visiting a place like Universal Studios Orlando where delicious treats and indulgent meals are part of the experience. However, it is possible to maintain a balanced diet without missing out on the fun. In this article, we'll explore various ways to eat healthily at Universal Studios Orlando and provide practical tips to make your dining experience enjoyable and nutritious.
Eating healthy at Universal Studios Orlando is achievable by bringing your own snacks, making smart food choices at the park's restaurants, controlling portion sizes, staying hydrated, and staying active. The park also caters to various dietary needs with gluten-free, vegan, and vegetarian options available at many dining locations. Planning ahead and making informed food choices can ensure a balanced diet while enjoying your vacation.
Bring Your Own Snacks
Universal Studios Orlando allows guests to bring small snacks into the park. Packing your own food gives you control over what you're consuming. This could be anything from fresh fruits, nuts, yogurt, to protein bars. Remember, the snacks should not require heating and should fit into a soft-sided insulated bag no larger than 8.5″ wide x 6″ high x 6″ deep.
Make Smart Choices
When eating at the park, opt for healthier options. Many restaurants offer salads, grilled chicken sandwiches, or veggie burgers. Universal CityWalk's Bigfire offers a Brook Trout dish that comes with fire-roasted vegetables and a fresh house salad, a nutritious and tasty meal to keep you fueled throughout the day.
Portion Control
Remember, portion sizes at amusement parks can be larger than what you're used to. Consider sharing meals with your travel companions to avoid overeating.
Stay Hydrated
Staying hydrated is crucial, especially in the Florida heat. Opt for water instead of sugary beverages to quench your thirst. You're allowed to bring bottled water (up to 2 liters) into the park.
Dietary Restrictions and Allergies
Universal Studios Orlando caters to various dietary needs. They offer gluten-free, vegan, and vegetarian options at many of their dining locations. For instance, the Today Cafe offers a delicious and nutritious Acai Bowl. If you have specific dietary restrictions or allergies, you can email [email protected] for assistance.
Unique and Healthy Food Options
Universal Studios Orlando offers some unique and healthy dishes. The Pistachio Crusted Salmon Salad at Finnegan's is a delightful blend of greens, roasted root vegetables, tomatoes, onions, and havarti dill cheese with a homemade mustard ale vinaigrette. Another unique option is the Park Ave Avocado Toast at the Today Cafe, a perfect breakfast or snack option.
Stay Active
In addition to eating right, staying active during your visit can help in maintaining a balanced diet. Walking around the park, participating in attractions, and staying on the move will help burn off any extra calories consumed.
In conclusion, eating healthy at Universal Studios Orlando is a matter of making informed choices. With a variety of options available across the resort, you can maintain a balanced diet while enjoying your visit. Always remember to plan ahead, stay hydrated, and most importantly, enjoy your vacation!
Frequently Asked Questions
Can I bring my own meals into the park?
No, Universal Studios Orlando does not allow guests to bring their own meals into the park. However, they do permit small snacks that do not require heating.
Are there any healthy food options for kids?
Yes, most dining locations in the park offer kid-friendly meals. For instance, the Confisco Grille offers a Grilled Chicken Breast served with grapes and applesauce.
What vegan options are available at Universal Studios Orlando?
Are there any places to get fresh fruits and vegetables in the park?
Yes, several locations throughout the park offer fresh fruits and vegetables. The Fruit Stand in Universal's Islands of Adventure is one such place.
Can I refill my water bottle in the park?
Yes, there are several water fountains throughout the park where you can refill your water bottle.