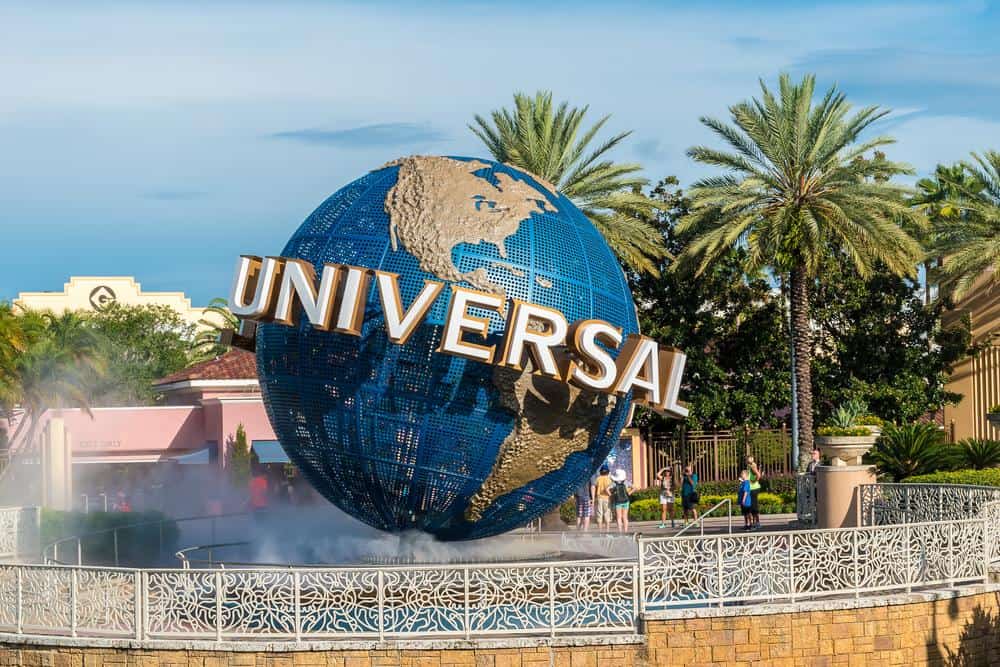 Whether you're a seasoned traveler or a first-time visitor to Universal Studios Orlando, navigating this sprawling theme park can be a daunting task. With multiple transportation options, numerous attractions, and a constant influx of visitors, knowing how to get around efficiently can greatly enhance your experience. In this comprehensive guide, we'll share insider tips, expert advice, and detailed information to help you make the most of your visit.
Getting around Universal Studios Orlando is made easy with multiple transportation options including water taxis, shuttle buses, the SuperStar Shuttle, and ride-sharing or traditional taxis. Within the park, use a park map or the Official Universal Orlando App for navigation and consider visiting during off-peak times or utilizing early entry. Wheelchairs and Electric Convenience Vehicles (ECVs) are available for guests with mobility issues. Dining and resting areas are scattered throughout the park for easy access.
Transportation Options at Universal Studios Orlando
Getting around Universal Studios Orlando is made easy with a range of transportation options designed to cater to every visitor's needs.
Water Taxis
Available from select resorts, including Portofino Bay, Hard Rock Hotel, Royal Pacific, and Sapphire Falls, water taxis transport guests straight to CityWalk. From the dock, Universal Studios Florida and Islands of Adventure are only a short stroll away. These boats depart approximately every 5 to 10 minutes, ensuring you can get to your destination quickly and efficiently.
Shuttle Buses
Complimentary shuttle bus services are provided for guests staying at on-site hotels. These buses run periodically throughout the day, stopping at each hotel's designated shuttle station. This service is a convenient and cost-effective way to get around the resort area.
SuperStar Shuttle
For visitors arriving at Orlando International Airport (MCO), Universal's SuperStar Shuttle offers round-trip and one-way transfers to Universal Orlando Resort hotels. Starting at $39 per adult for a round trip, this service provides a hassle-free start to your adventure.
Ride-sharing and Taxis
If you prefer a more private mode of transportation, ride-sharing services like Uber and Lyft are readily available in the area. Traditional taxi services are also an option, offering a direct route to your destination.
Navigating the Park
Once inside the park, efficient navigation is key to making the most of your visit.
Park Map and Navigation Apps
Obtain a park map upon entry or download one from the Universal Orlando website. Familiarize yourself with the layout and identify key attractions you wish to visit. Additionally, the Official Universal Orlando App provides real-time updates on wait times, park hours, and restroom locations, making it a handy tool for on-the-go planning.
Early Entry and Off-Peak Visits
Consider visiting during off-peak times or taking advantage of early entry if you're staying at an on-site hotel or have purchased certain tickets. These options allow you to explore the park with fewer crowds, reducing wait times for attractions.
Insider Tips
Start at the back of the park and work your way forward to avoid initial crowds. Utilize single rider lines where available to save time, and consider purchasing Express Passes for popular attractions.
Accessibility at Universal Studios Orlando
Universal Studios Orlando is committed to providing an enjoyable experience for all guests, including those with mobility issues or disabilities. Wheelchairs and Electric Convenience Vehicles (ECVs) are available for rent, and the park offers a Guest Assistance Universal Pass to accommodate individual needs. Many attractions are wheelchair-accessible, though some may require guests to transfer from their wheelchair to the ride vehicle.
Dining and Resting Areas
With a variety of dining options and ample resting areas, you can easily refuel and relax during your visit. From gourmet pizzas and Australian-inspired snacks to South of the Border-themed entrees, there's something to satisfy every palate. Resting areas, including picnic spots and scenic overlooks, provide a welcome respite from the excitement.
In conclusion, getting around Universal Studios Orlando requires a bit of planning and knowledge. By using the various transportation options, navigating the park efficiently, and taking advantage of the available services, you can ensure a memorable and enjoyable visit.
Frequently Asked Questions
What time does Universal Studios Orlando open and close?
Universal Studios Orlando typically opens at 9:00 AM and closes at 9:00 PM. However, hours may vary depending on the season and special events. Always check the official website for the most accurate information.
Can you bring food and drinks into Universal Studios Orlando?
Yes, visitors are allowed to bring food and drinks into the park. However, there are restrictions. Items should be in a soft-sided insulated bag no larger than 8.5″ wide x 6″ high x 6″ deep. Glass containers, open containers, hard coolers, and large coolers are not allowed.
Are pets allowed in Universal Studios Orlando?
Pets are not allowed in the park, with the exception of service animals. However, Universal Studios Orlando offers a kennel service where you can leave your pet for the day.
Is there Wi-Fi available at Universal Studios Orlando?
Yes, free Wi-Fi is available throughout the park. Simply connect to the "xfinitywifi" network.
Can I leave the park and re-enter on the same day?
Yes, same-day re-entry is allowed. Just make sure to keep your ticket or pass for re-entry.
How much does parking cost at Universal Studios Orlando?
As of 2022, standard parking costs $26 for cars and motorcycles, $32 for RVs and buses. Preferred parking is $40. After 6 PM, parking is free, except during Halloween Horror Nights and other special events. Always check the official website for the most accurate information.