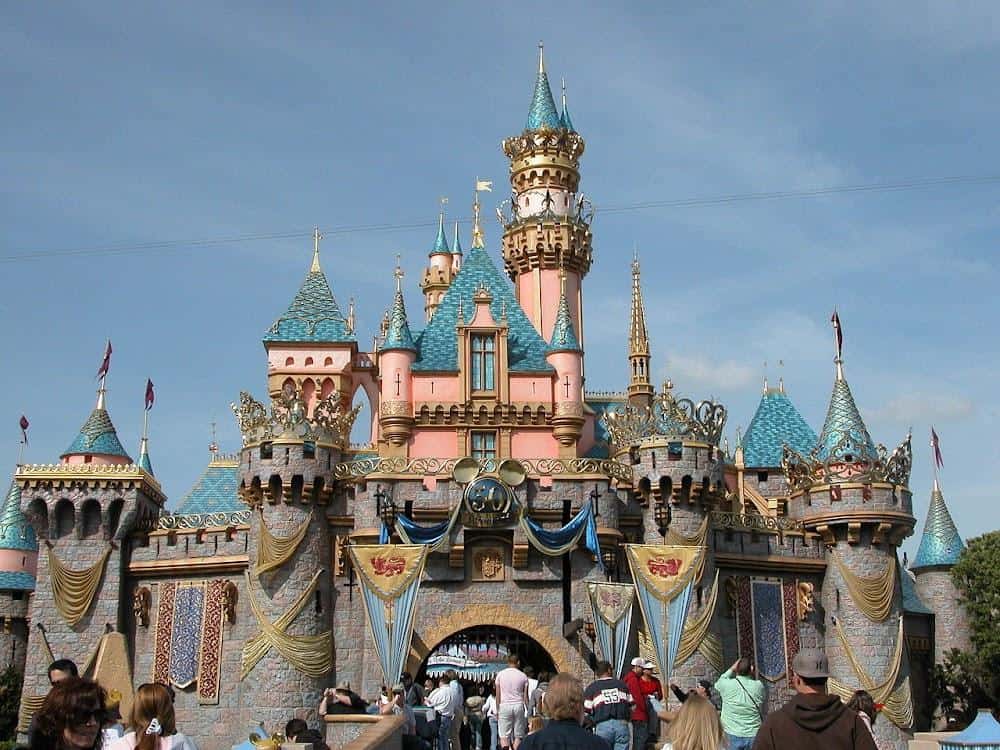 Disneyland, the happiest place on Earth, can also be one of the busiest places on Earth. From the moment you step foot onto Main Street, USA, you're transported into a world of magic, adventure, and fun. But, to truly enjoy all that Disneyland has to offer, a little planning and some insider tips can go a long way. In this comprehensive guide, we'll cover everything you need to know to make the most of your Disneyland trip.
To enjoy Disneyland, plan your visit in advance, use the Disneyland app for real-time information, stay on the property if possible, arrive early and stay late, use Disney Genie+ for reserving attractions, consider park hopping, check character locations, plan your dining, review the daily events schedule, wear comfortable shoes, use day use lockers, bring an external battery for your phone, and most importantly, enjoy the rides. Embrace the magic and stay flexible to make the most of your Disneyland visit.
Plan Your Visit
It is crucial to plan your visit in advance. This includes choosing the best times to visit, which can be influenced by holidays, school schedules, and local events. For instance, Disneyland is typically less crowded from early January through mid-February, mid-April through mid-May, and mid-September through mid-November. However, keep in mind that some rides may be closed for maintenance during off-peak times.
Use the Disneyland App
The Disneyland app is your best friend when it comes to navigating the park. It provides real-time information about wait times, character locations, and dining options. Plus, it allows you to join a special virtual queue for certain rides, like Mickey and Minnie's Runaway Railway, helping you save valuable time.
Stay on the Property
For the most immersive Disneyland experience, consider staying on the property. The three on-site hotels — Disneyland Hotel, Disney's Grand Californian Hotel, and Disney's Paradise Pier Hotel — offer early entry to select rides, restaurants, and shops 30 minutes before everyone else.
Arrive Early and Stay Late
One of the best ways to maximize your time at Disneyland is to be one of the first people in the park. On-site hotel guests have access to Early Entry to select attractions 30 minutes before park opening. Similarly, staying late can also help you avoid crowds and enjoy some attractions with shorter wait times.
Use Disney Genie+
Disney Genie+ is a fantastic way to make the most of your time at Disneyland. This paid service, which replaces the old MaxPass and FASTPASS system, allows you to reserve access to select attractions, entertainment, and Character Greetings.
Park Hopping
Park hopping can be an effective way to maximize your time at Disneyland. Disneyland Park and Disney California Adventure Park are just a short walk away from each other, allowing you to easily switch between the two parks after 11 a.m.
Character Locations
Meeting your favorite Disney characters can be a highlight of your Disneyland trip. The Disneyland mobile app offers some character locations. You can also keep your eyes open and look for them in unusual spots. Character cavalcades travel through Disneyland Park in the afternoons.
Dining
Dining at Disneyland can be an experience in itself. From character dining experiences to fine dining options, there are plenty of choices. Some of the top-rated restaurants include Cafe Orleans, Carnation Cafe, and Plaza Inn. You can also save some time by dining on Disneyland eats that can be enjoyed on the move.
Plan Your Visit to Star Wars: Galaxy's Edge
Star Wars: Rise of the Resistance is one of the best rides at Disneyland. It's a 15-plus-minute experience that's packed with detailed storytelling and unexpected turns.
Check the Daily Events Schedule
Disneyland offers a variety of parades, fireworks, and nighttime entertainment. Check the daily events schedule to plan your day.
Wear Comfortable Shoes
A day at Disneyland involves a lot of walking. Make sure to wear comfortable shoes and bring some Band-Aids or blister bandages, just in case.
Use Day Use Lockers
Consider getting a locker for the day. This way, you can carry only what you need around the park.
Bring an External Battery
The Disneyland app can drain your mobile phone battery. Bring your own portable charger or buy a Fuel Rod kit at one of the several park locations.
Enjoy the Rides
Lastly, don't forget to enjoy the rides. From classics like Space Mountain and Pirates of the Caribbean to newer attractions like Star Wars: Rise of the Resistance, there's something for everyone at Disneyland.
Remember, the key to enjoying Disneyland is to embrace the magic, stay flexible, and make the most of every moment. Now that you're equipped with these tips, you're ready to make the most of your Disneyland visit.
Frequently Asked Questions
What are the opening hours of Disneyland?
Disneyland's opening hours can vary depending on the season and day of the week. It's best to check the official Disneyland website or the Disneyland app for the most up-to-date information.
Can I bring my own food and drinks into Disneyland?
Yes, you can bring your own food and drinks into Disneyland. However, there are some restrictions. For instance, glass containers (except for small containers such as baby food jars), alcoholic beverages, and coolers larger than 6-pack sized are not allowed.
Are there any age or height restrictions for the rides?
Yes, some rides at Disneyland have height restrictions to ensure safety. The Disneyland app and park maps include information about ride restrictions.
How much does it cost to use Disney Genie+?
Disney Genie+ service costs $20 per ticket, per day at Disneyland Resort. It allows you to choose the next available time to arrive at a variety of attractions and experiences using the Lightning Lane entrance.
How can I get tickets for Disneyland?
You can purchase Disneyland tickets directly from the official Disneyland website, the Disneyland app, or at the park's ticket booths. It's highly recommended to purchase tickets in advance, especially during peak seasons.
Is there Wi-Fi available at Disneyland?
Yes, free Wi-Fi is available in many areas throughout Disneyland Park and Disney California Adventure Park.
Are there any discounts available for Disneyland tickets?
Disneyland occasionally offers special promotions and discounts, especially for Southern California residents and Annual Passholders. It's best to check the official Disneyland website for the latest offers.