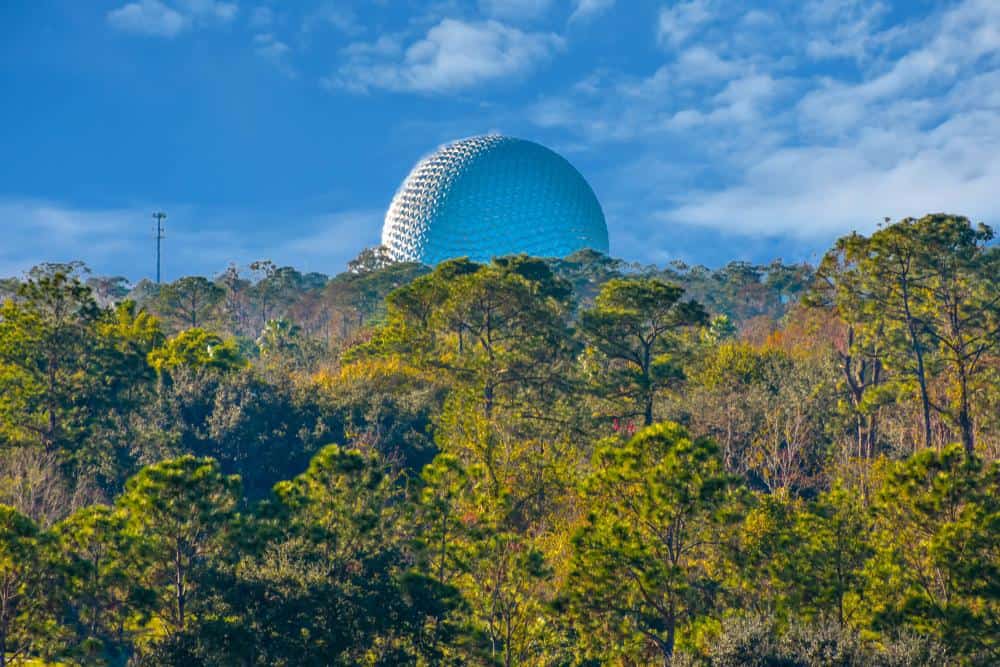 Epcot at Walt Disney World Resort in Florida offers a world of adventure and discovery. From thrilling rides to cultural experiences, this theme park has something for everyone. In this comprehensive guide, we'll explore the must-see attractions, unique dining experiences, and insider tips to help you make the most of your visit to Epcot.
What to do at Epcot involves exploring its two main sections: Future World and World Showcase. Future World offers thrilling rides like Guardians of the Galaxy – Cosmic Rewind and educational attractions like Spaceship Earth. In the World Showcase, you can experience various cultures through pavilions representing different countries, with attractions like Frozen Ever After at the Norway Pavilion. Epcot also offers unique dining experiences, such as dining in a space-station-like structure at Space 220. Don't forget to take advantage of special events and festivals held throughout the year for additional food, entertainment, and cultural experiences.
Must-See Attractions at Epcot
Epcot is divided into two main sections: Future World, which focuses on technology and innovation, and World Showcase, which features 11 pavilions representing countries from around the globe. Here are some of the must-see attractions in each area:
Future World
Guardians of the Galaxy – Cosmic Rewind: This is Epcot's newest and most thrilling roller coaster experience, featuring video effects and the popular characters from the Guardians of the Galaxy movies.
Test Track: Design your virtual concept car and test it on a thrilling track at this high-speed attraction.
Soarin': This popular flight simulator attraction takes you on a breathtaking journey around the world, showcasing iconic landmarks and landscapes.
Spaceship Earth: Housed in Epcot's iconic geodesic sphere, this slow-moving dark ride tells the history of communication and human achievements.
World Showcase
Frozen Ever After (Norway Pavilion): This boat ride takes you through the story of Disney's Frozen, featuring beloved characters and songs from the movie.
Remy's Ratatouille Adventure (France Pavilion): A family-friendly trackless dark ride that takes you on an adventure with Remy, the lovable rat chef from the movie Ratatouille.
The American Adventure (American Pavilion): A stage show that combines entertainment and education, showcasing American history.
Apart from these, each pavilion in the World Showcase has unique architecture, dining, shopping, and entertainment options that represent the culture and traditions of the respective countries.
Unique Dining Experiences at Epcot
Epcot is a foodie's paradise. With its diverse range of dining options, you can taste your way around the world without leaving the park. Here are some unique dining experiences you shouldn't miss:
Space 220: Dine in a space station-like structure with windows that offer views of the galaxy.
Coral Reef: Enjoy fresh seafood while you dine under the sea with windows showcasing a real coral reef.
Le Cellier Steakhouse (Canada Pavilion): This steakhouse offers a cozy atmosphere and delicious steaks.
Nine Dragons Restaurant (China Pavilion): Experience traditional Chinese cuisine and ambiance at this restaurant.
Insider Tips for Navigating Epcot
Here are some insider tips to make your visit to Epcot more enjoyable:
Arrive Early: Epcot is a large park with lots to see and do. Arriving early can help you avoid crowds and make the most of your time.
Use Disney's Genie+: This service allows you to skip the regular line for select attractions at an additional cost.
Plan Your Day: Decide which attractions you want to visit and make a plan. This will help you avoid backtracking and save time.
Special Events and Festivals at Epcot
Epcot hosts several special events and festivals throughout the year that offer additional food, entertainment, and cultural experiences. Some of the most popular ones include the Epcot International Food & Wine Festival, the Epcot International Flower & Garden Festival, and the Epcot International Festival of the Holidays.
In conclusion, Epcot offers a world of fun, discovery, and cultural experiences. Whether you're a thrill-seeker, a foodie, or a culture enthusiast, there's something for everyone at this iconic Disney theme park. So plan your visit, pack your bags, and get ready for an unforgettable adventure at Epcot!
Frequently Asked Questions
What are the operating hours of Epcot?
The operating hours of Epcot can vary depending on the season and special events. Generally, the park opens at 9:00 AM and closes at 9:00 PM. However, it's always best to check the official Disney World website for the most accurate and up-to-date information.
Is there any age restriction for the rides at Epcot?
Some attractions at Epcot do have height restrictions, but there are no age restrictions. The park offers a variety of attractions suitable for all ages. For specific height requirements and ride suitability, it's recommended to check the official Disney World website.
Can I bring my own food and drinks into Epcot?
Yes, guests are allowed to bring their own food and non-alcoholic beverages into the park. However, there are certain restrictions. For example, glass containers (except for small containers such as baby food jars) and alcoholic beverages are not allowed.
How much does it cost to enter Epcot?
The price of admission to Epcot varies depending on the time of year, the number of days you're visiting, and whether you're purchasing park hopper tickets. As of now, a single-day ticket to Epcot starts at $109 for adults. For the most accurate pricing, it's best to check the official Disney World website.
Are there any special services for guests with disabilities at Epcot?
Yes, Disney offers a variety of services for guests with disabilities, including wheelchair rentals, device charging, and the Disability Access Service (DAS) which allows guests with disabilities to receive a return time for attractions based on the current wait time. For more information, it's best to check the official Disney World website or ask a cast member at the park.