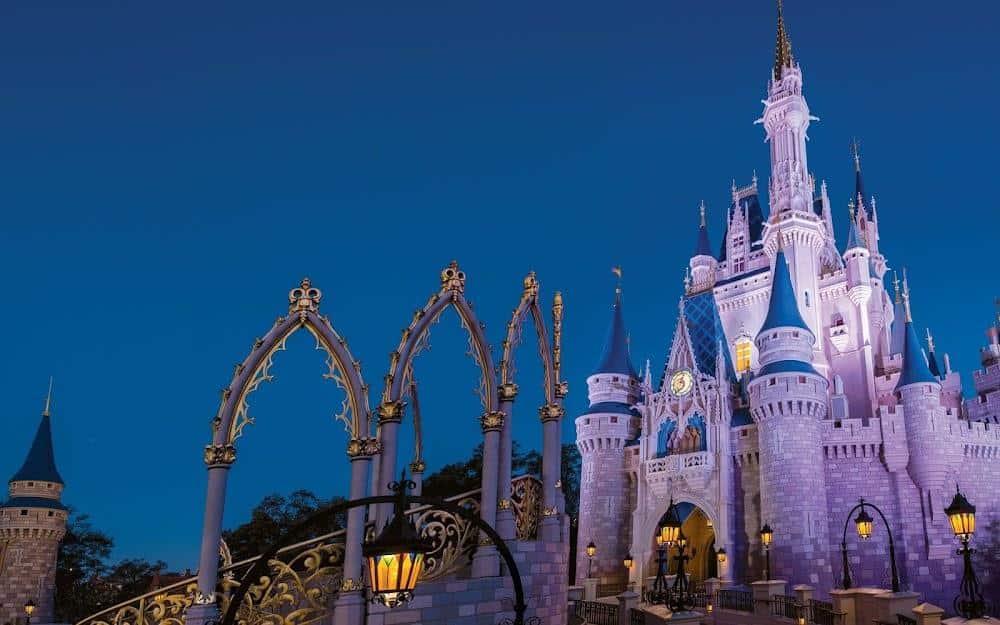 Disney World, known as the "happiest place on earth," offers an array of experiences that can cater to visitors of all ages. From thrilling rides to enchanting parades, there's no shortage of fun to be had at this beloved theme park resort. However, with so much to see and do, planning your visit can be overwhelming. This comprehensive guide will provide you with insider tips and tricks on how to have the most fun at Disney World.
To have fun at Disney World, plan your visit ahead using the My Disney Experience app, choose your attractions wisely based on your interests, utilize Disney's Genie+ service to save time, dine with Disney characters for a unique experience, and explore the various themed lands. Don't forget to take breaks, save money where possible, enjoy live shows, and engage in interactive experiences with the Play Disney Parks app.
Plan Ahead
Planning is key to maximize your fun at Disney World. Before your trip, install the My Disney Experience app to manage reservations, access park maps, and check wait times for attractions. You can also use the app to plan your itinerary, ensuring you don't miss out on any must-see attractions.
Choose Your Attractions Wisely
Disney World is home to four theme parks: Magic Kingdom, EPCOT, Disney's Hollywood Studios, and Disney's Animal Kingdom. Each park offers a unique experience with different attractions. Some of the must-visit attractions include Space Mountain and Pirates of the Caribbean in Magic Kingdom, Guardians of the Galaxy: Cosmic Rewind in EPCOT, Star Wars: Rise of the Resistance in Hollywood Studios, and Avatar Flight of Passage in Animal Kingdom.
Utilize Disney's Genie+ Service
To make the most of your time at Disney World, consider using Disney's Genie+ service. This service allows you to reserve access to popular attractions, saving you time in long lines.
Dine with Disney Characters
For a unique dining experience, make reservations for Character Dining. This allows you to meet Disney characters in a relaxed setting while enjoying a meal.
Explore Themed Lands
Each park in Disney World features various themed lands. For instance, Magic Kingdom has Tomorrowland, while Animal Kingdom has Pandora – The World of Avatar. Exploring these themed lands can offer a fun and immersive experience.
Take Breaks
While it might be tempting to pack your schedule with back-to-back activities, it's essential to take breaks. Resting and recharging during the day can help you maintain your energy levels and enjoy the experience more.
Save Money
One way to enhance the fun at Disney World is by saving money where possible. This can be achieved by purchasing tickets online in advance, staying at a Walt Disney World Resort hotel or a nearby off-site hotel, and visiting during less crowded times of the year.
Enjoy Live Shows
In addition to the rides, Disney World offers several live shows and entertainment options. Some popular ones to check out include Finding Nemo – The Musical at Animal Kingdom and Beauty and the Beast – Live on Stage at Hollywood Studios.
Interactive Experiences
Lastly, don't forget to participate in interactive experiences. The Play Disney Parks app offers games and trivia related to the attractions, providing an extra layer of fun.
Remember, everyone's preferences are different, so choose the activities and attractions that best suit your interests and those of your travel companions. By planning ahead and using available resources, you can maximize your time at Disney World and create a memorable vacation experience.
Frequently Asked Questions
What is the best time to visit Disney World?
The best time to visit Disney World is during the off-peak seasons, typically when schools are in session. This includes late January to early February and late August to early December. During these periods, the parks are less crowded, and you may find better deals on tickets and accommodations.
Can I bring my own food and drinks into the park?
Yes, guests are allowed to bring their own food and non-alcoholic beverages into the park, as long as they are not in glass containers. However, large coolers or large quantities of food may not be permitted.
How does the FastPass+ system work?
The FastPass+ system has been replaced by Disney's Genie+ service. With Genie+, you can reserve access to select attractions for a fee, helping you save time in long lines.
How can I meet Disney characters?
There are several ways to meet Disney characters in the park. You can find them at designated meet and greet locations throughout the parks, during parades, or at Character Dining experiences.
Is there WiFi available in the parks?
Yes, complimentary WiFi is available throughout the parks and at most dining and shopping locations. This can be particularly helpful when using the My Disney Experience app or the Play Disney Parks app.