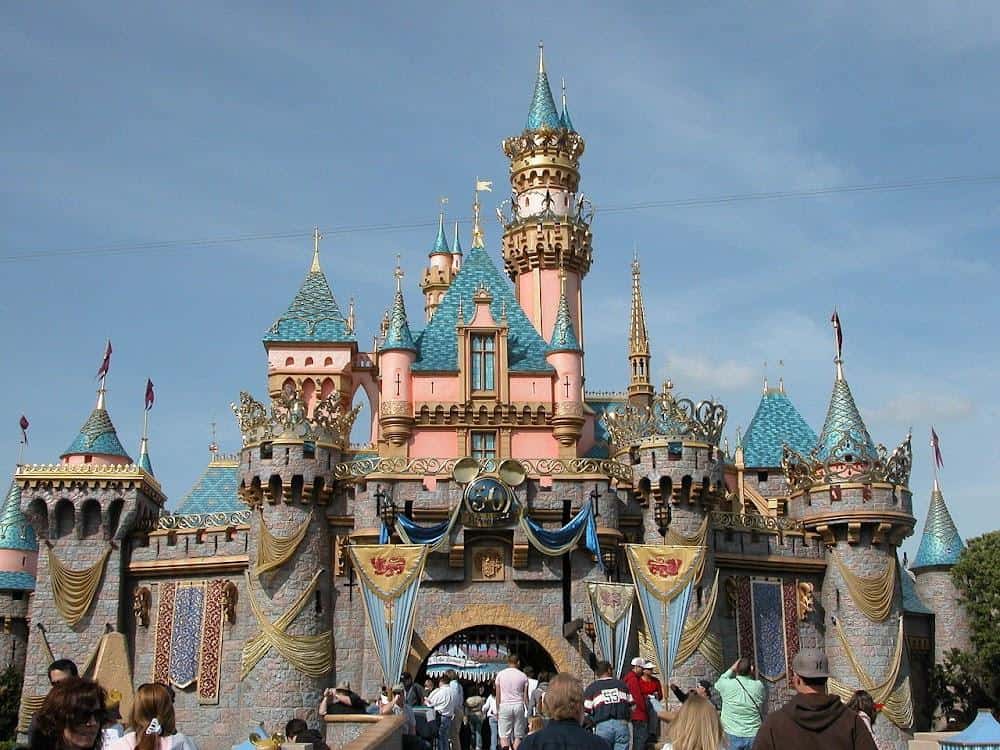 Oga's Cantina, nestled in the heart of Star Wars: Galaxy's Edge at Disneyland, is a must-visit for any Star Wars enthusiast. This immersive bar transports guests to a galaxy far, far away with its detailed theming, unique drinks, and lively atmosphere. However, due to its popularity, securing a reservation can be a challenge. This comprehensive guide will provide you with everything you need to know to increase your chances of landing a reservation at this popular Disneyland destination.
To get a reservation at Oga's Cantina at Disneyland, you need to plan ahead and book up to 60 days in advance using the Disneyland app or website. Be flexible with your timing, as availability can be limited during peak times. Arrive on time with your entire party for check-in, and provide a credit card guarantee when booking. If you can't get a reservation, try for a walk-in or use the Walk-Up option in the Disneyland app.
Why Visit Oga's Cantina?
Before diving into the reservation process, it's important to understand why Oga's Cantina is worth the effort. This isn't your average bar. Oga's Cantina offers an unparalleled Star Wars experience, complete with animatronic DJ Rex spinning galactic tunes and a menu of quirky cocktails and non-alcoholic drinks like the Blue Bantha and Dagobah Slug Slinger. You'll also find proprietary beer and wine selections, as well as themed snacks.
The cantina's design encourages interaction with other guests, making it a lively and energetic experience. Despite its popularity, it maintains an authentic atmosphere, filled with creatures and details straight from the Star Wars universe.
How to Make a Reservation
Now, let's get into the nitty-gritty of securing a reservation at Oga's Cantina. Follow these steps:
Plan ahead: Reservations can be made up to 60 days in advance, and availability can be limited, especially during peak times.
Check availability: Use the Disneyland app or website to check availability and book a reservation.
Be flexible with timing: Be prepared to adjust your preferred date and time if necessary.
Arrive on time: Have your entire party present at check-in, and arrive no earlier than 15 minutes before your reservation.
Provide a credit card guarantee when booking: You'll be charged $10 per person if you don't show up for your reservation. Be sure to cancel or modify your reservation at least two hours in advance to avoid the charge.
What If You Can't Get a Reservation?
If you're unable to secure a reservation, don't despair. Walk-ins are allowed at Oga's Cantina on a limited basis and are subject to availability. You can also try the Walk-Up option in the Disneyland app when you're near the cantina.
Dress Code
The dress code for Oga's Cantina is theme park attire. While you can wear outfits inspired by the Star Wars franchise, guests aged 14 years or older are not allowed to wear full costumes. However, "DisneyBounding" outfits inspired by Star Wars characters are encouraged.
Final Thoughts
Getting a reservation at Oga's Cantina might require some planning and a bit of luck, but the immersive Star Wars experience is well worth the effort. Remember to be flexible with your dates and times, book well in advance, and always check for walk-in availability. May the Force be with you on your quest for a reservation at Oga's Cantina!
Frequently Asked Questions
What are the operating hours of Oga's Cantina?
Oga's Cantina typically opens with the park and closes an hour before the park's closing time. However, these hours can change, so it's always a good idea to check the Disneyland website or app for the most up-to-date information.
Is Oga's Cantina kid-friendly?
Yes, Oga's Cantina is kid-friendly. While it is a bar, it also serves non-alcoholic beverages and is open to guests of all ages. However, please note that anyone under the age of 14 must be accompanied by someone who is 14 or older.
How long can I stay at Oga's Cantina?
Due to its popularity, there is typically a 45-minute time limit per party at Oga's Cantina. This helps ensure as many guests as possible can enjoy the experience.
Are there food options at Oga's Cantina?
While Oga's Cantina is primarily a bar, it does offer a limited menu of themed snacks. However, it's not the place to go for a full meal.
How much does it cost to visit Oga's Cantina?
There's no additional charge to visit Oga's Cantina beyond your park admission, but you will need to pay for any drinks or snacks you order. Prices vary, but expect to pay premium prices for the unique offerings and immersive experience.