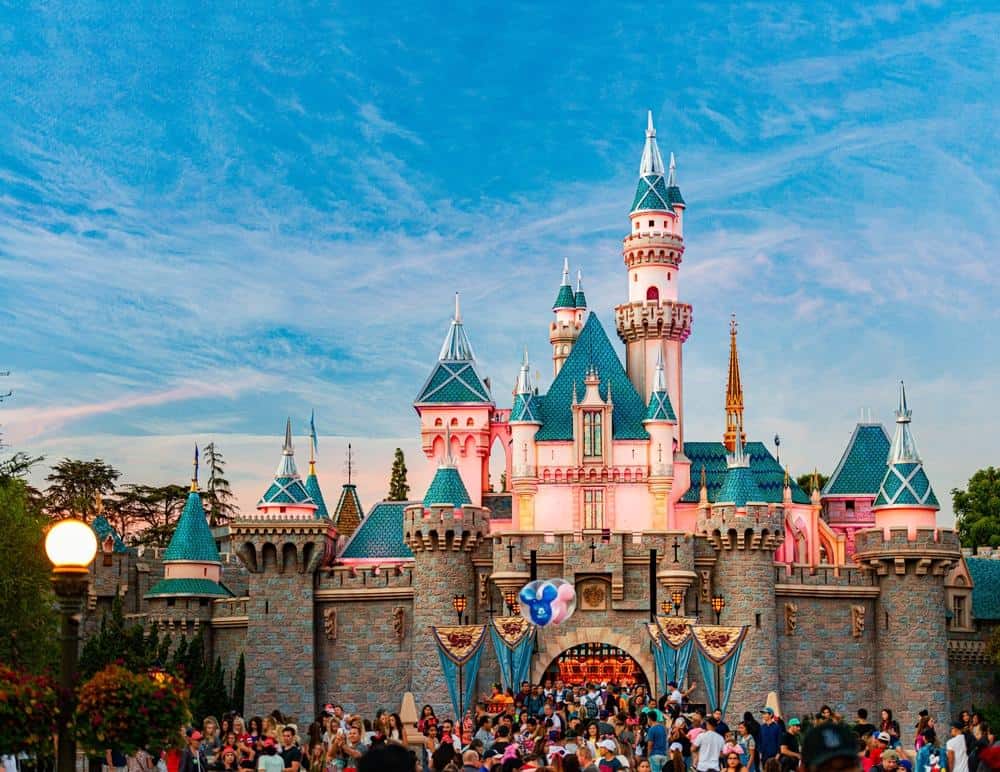 Going to Disneyland is a dream for many, but the costs can be daunting. However, with some careful planning, research, and insider tips, you can make that dream a reality without breaking the bank. This comprehensive guide will provide you with all the information you need on how to go to Disneyland on a budget.
Going to Disneyland on a budget involves purchasing discounted tickets from authorized third-party sellers or taking advantage of special offers and discounts. Opt for single-park tickets and travel during the off-season to save on costs. Stay at off-site hotels, use public transportation, and bring your own food to further cut down expenses. Lastly, set a souvenir budget and plan your trip in advance to secure better prices.
Purchase Discounted Disneyland Tickets
Your first step in planning a budget-friendly Disneyland trip is finding discounted tickets. Many authorized third-party sellers offer Disneyland tickets at lower prices than buying directly from Disney. Websites such as Undercover Tourist and Get Away Today often have great deals. If you're a member of AAA or Costco, check their websites for potential discounts.
For those in the military or residents of Southern California, Disneyland often provides special discounts. Websites like VerifyPass and Park Savers also offer student and senior discounts.
Opt for Single-Park Tickets
If you're planning a multi-day trip, consider opting for single-park tickets. While the Park Hopper tickets offer the flexibility of visiting multiple parks in a single day, they are also more expensive. By sticking to one park per day, you can save more money.
Travel During the Off-Season
Traveling during off-peak times can result in lower costs for both airfare and hotels. The cheapest times to visit Disneyland usually include early January to early March, mid-September to early October, and the first two weeks of November. Keep in mind that Tuesdays and Wednesdays are often the cheapest days to fly.
Stay at Off-Site Hotels
Staying at an off-site hotel can be a more affordable option than staying at a Disneyland resort. Hotels like Desert Palms Hotel & Suites, Holiday Inn Anaheim Resort Area, and Stanford Inn & Suites offer budget-friendly prices. You can also explore options on websites like Booking.com or Airbnb.
Use Public Transportation
The Disneyland Resort is served by the Metro Express Line 460 bus, which connects to other bus and rail lines throughout Los Angeles County. Anaheim Regional Transportation (ART) also provides shuttle service throughout Anaheim. Utilizing these public transportation options can save you money on rental cars and parking fees.
Bring Your Own Food and Snacks
Disneyland allows guests to bring their own food and non-alcoholic beverages into the park. Packing your own meals and snacks can save you a significant amount of money that you would otherwise spend on expensive park food.
Take Advantage of Special Offers and Discounts
Disneyland's official website often lists special offers and discounts on tickets, resort stays, and vacation packages. Keep an eye on these promotions to snag a good deal.
Set a Souvenir Budget
Disneyland merchandise can be tempting, but it can also quickly drain your wallet. Set a budget for souvenirs and stick to it. Consider purchasing Disney merchandise online or at local stores before your trip as they can be cheaper than buying them in the park.
Plan Your Trip in Advance
Booking your hotel and tickets early can result in better prices. Plus, planning your trip well in advance gives you more time to save up for your Disneyland vacation.
By following these tips, you can make your dream Disneyland trip a reality without overspending. Remember, a little planning and research can go a long way in saving money. Enjoy your magical adventure!
Frequently Asked Questions
What are the current ticket prices for Disneyland?
The prices for Disneyland tickets can vary depending on the date and type of ticket. As of now, a standard one-day, single-park ticket starts at $104 for adults and $98 for children (ages 3-9). You can check the updated prices on Disneyland's official website.
How can I find out about special offers and discounts from Disneyland?
You can find special offers and discounts on Disneyland's official website. You can also sign up for their newsletter to receive updates and promotions directly to your email.
What food am I allowed to bring into Disneyland?
Disneyland allows visitors to bring food items into the park, including snacks and foods that do not require heating. However, glass containers (except for baby food jars and perfume bottles), alcoholic beverages, and large coolers are not allowed.
Can I bring a water bottle into Disneyland?
Yes, you can bring a water bottle into Disneyland. They even have multiple water refill stations throughout the park where you can refill your bottle for free.
What is the best way to get to Disneyland from Los Angeles?
There are several ways to get to Disneyland from Los Angeles. You can drive, take a shuttle, or use public transportation. The Metro Express Line 460 bus goes directly to Disneyland from various locations in Los Angeles.
Are there any discounts for seniors or students?
Disneyland doesn't typically offer discounts specifically for seniors or students on their official website. However, third-party sellers like VerifyPass and Park Savers often have student and senior discounts.