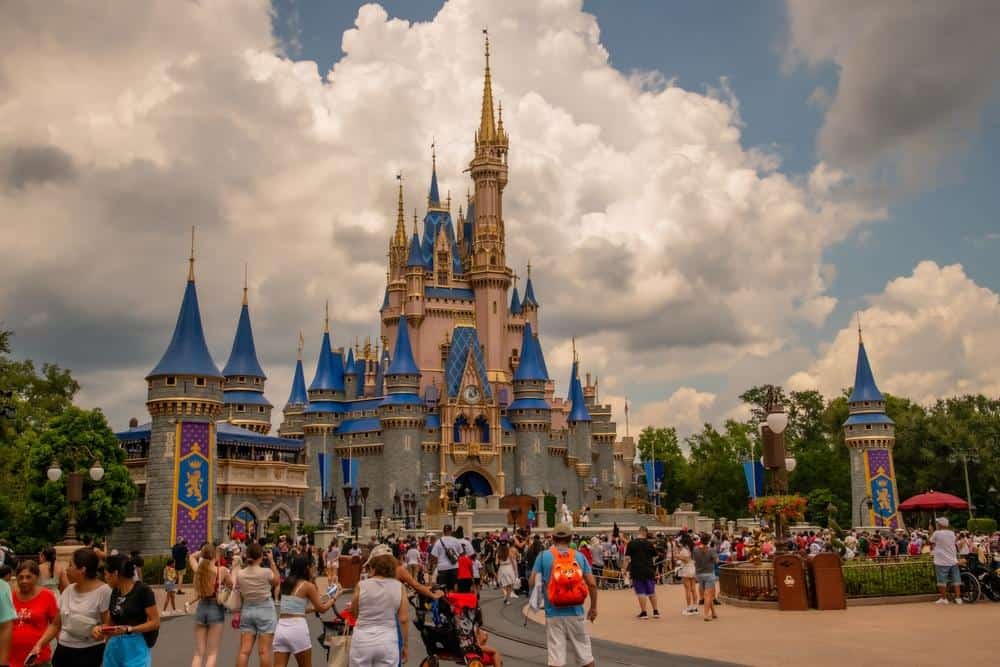 The Magic Kingdom at Walt Disney World Resort is a world of enchantment, brimming with joy and excitement at every corner. With its iconic Cinderella Castle, thrilling rides, unforgettable characters, and magical experiences, it's no wonder it's known as the "Happiest Place on Earth." This guide will provide an in-depth look at all the incredible things you can do at Magic Kingdom, ensuring you make the most of your visit.
What to do at Magic Kingdom includes experiencing thrilling rides like TRON Lightcycle Run, Seven Dwarfs Mine Train, and Big Thunder Mountain Railroad, visiting classic attractions such as Haunted Mansion and Pirates of the Caribbean, enjoying family-friendly activities like Jungle Cruise and Tomorrowland Transit Authority PeopleMover, watching entertainment shows like Festival of Fantasy Parade and Happily Ever After, dining at various restaurants, meeting your favorite Disney characters, shopping for Disney merchandise, and capturing memorable photos in front of Cinderella Castle.
Rides and Attractions
Magic Kingdom is a treasure trove of thrilling rides and attractions. Here are some of the top-rated ones you should not miss:
Thrilling Rides for Adventure Seekers
For those seeking a more thrilling experience, there are a few rides that stand out:
TRON Lightcycle Run: Magic Kingdom's newest roller coaster promises an adrenaline-pumping ride that will leave you breathless.
Seven Dwarfs Mine Train: This roller coaster offers a perfect blend of thrill and fun, offering great views of the park.
Big Thunder Mountain Railroad: Embark on a wild ride through a haunted gold-mining town on this exciting roller coaster.
Classic Attractions
Haunted Mansion: A must-visit for any Disney fan, this classic ride takes you on a spooky tour of a haunted estate.
Pirates of the Caribbean: Embark on a thrilling boat ride through pirate-infested Caribbean waters.
Peter Pan's Flight: Fly over London and Neverland in this magical journey through the story of Peter Pan.
Fun for the Whole Family
Jungle Cruise: This boat tour of the world's most exotic rivers is a hit with families, thanks to its humorous guide.
Tomorrowland Transit Authority PeopleMover: Enjoy a relaxing tour of Tomorrowland on this slow-moving ride that offers great views of the park.
Remember, some rides have height requirements, so it's important to check these before planning your visit.
Entertainment
Magic Kingdom offers a wide variety of entertainment options that will delight visitors of all ages:
Festival of Fantasy Parade: This daytime parade features large, detailed floats and various Disney characters.
Mickey's Magical Friendship Faire: Enjoy this daytime stage show featuring Mickey and various characters dancing and singing.
Happily Ever After: Don't miss the spectacular fireworks show that lights up the night sky over Cinderella Castle.
Dining
Whether you're looking for a quick snack or a sit-down meal, Magic Kingdom offers a variety of dining options:
Liberty Tree Tavern: This restaurant is known for its unlimited Thanksgiving food served all year round.
Jungle Navigation Co., Ltd. Skipper Canteen: Offers adventurous options inspired by cuisines from around the world.
Pecos Bill Tall Tale Inn and Café: Serves delicious Mexican food.
Pinocchio Village Haus: Known for its flatbread pizzas and salad.
Casey's Corner: Famous for its location in front of Cinderella Castle and its corn dog nuggets with plastic cheese.
Other Activities
Apart from rides and dining, there are other activities you can enjoy at Magic Kingdom:
Character Meet and Greets: Meet your favorite Disney characters at various locations throughout the park.
Shopping: Main Street, U.S.A. offers a variety of shops where you can buy Disney merchandise.
Photography: Capture the magic with a photo in front of Cinderella Castle, the most iconic image of Disney.
The Magic Kingdom is a place of endless wonder and excitement. With careful planning and a sense of adventure, you're sure to have an unforgettable experience. So, get ready to step into a world where dreams come true and magic comes to life.
Frequently Asked Questions
What are the operating hours of Magic Kingdom?
The operating hours of Magic Kingdom vary depending on the season. It's best to check the official Disney World website for the most accurate information.
Can I bring my own food and drinks into the park?
Yes, you can bring your own food and drinks into the park. However, there are restrictions on the types of containers you can bring, and glass containers are not allowed. Alcohol is also not permitted.
Are there FastPasses available for the rides?
Yes, FastPasses are available for many of the popular rides at Magic Kingdom. They allow you to skip the regular lines and can be reserved in advance through the Disney World website or app.
Is there any discount available for group tickets?
Yes, Disney offers discounts for groups of 10 or more. For more information, you can visit the Groups page on the Disney World website.
Are there any special events during the holidays?
Yes, Magic Kingdom hosts special events during the holidays, including Mickey's Very Merry Christmas Party and Mickey's Not-So-Scary Halloween Party. These events require a separate ticket for entry.