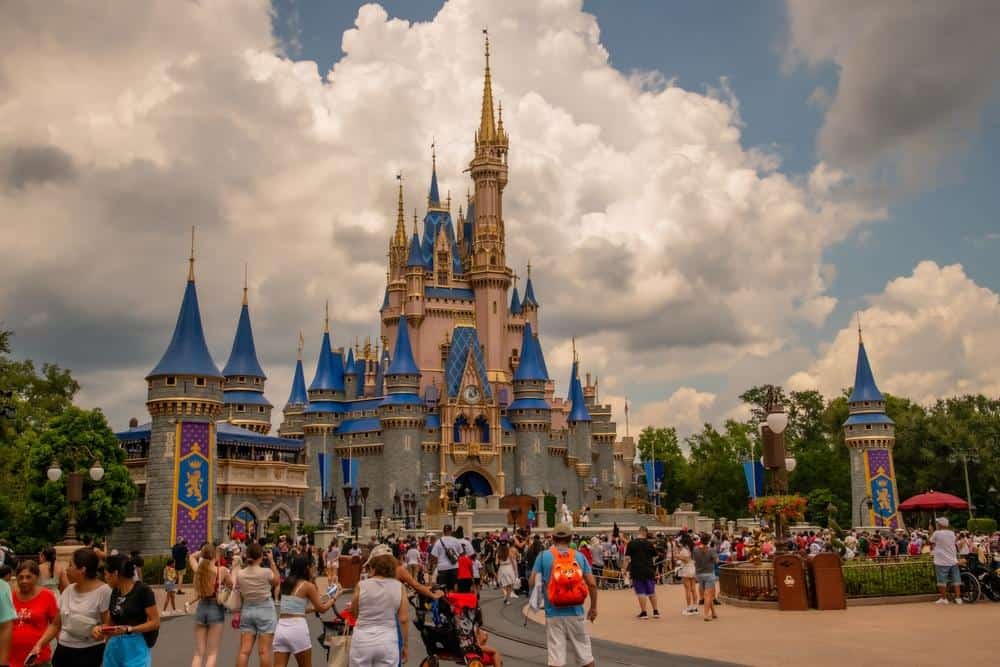 The Magic Kingdom, known for its iconic Cinderella Castle, is one of the most recognized and beloved theme parks around the globe. But what town can claim this magical kingdom as its own? The answer might surprise you: Magic Kingdom is officially located in Bay Lake, Florida, which is part of the Walt Disney World Resort near Orlando, Florida.
The Magic Kingdom, one of the most famous theme parks in the world, is located in the town of Bay Lake, Florida. This town is part of the Walt Disney World Resort, which is near Orlando, Florida.
Magic Kingdom's Geographic Location
Geographically, Magic Kingdom stands at the coordinates 28°25′07″N and 81°34′52″W in the Walt Disney World Resort, Bay Lake, near Orlando. The official address is 1180 Seven Seas Drive, Lake Buena Vista, FL 32830.
The Evolution of the Town
Since Magic Kingdom's establishment on October 1, 1971, the town of Bay Lake has evolved significantly. The growth of Magic Kingdom and the Walt Disney World Resort has transformed the town and the nearby city of Orlando into a major tourist destination.
Accessibility and Popularity of Magic Kingdom
The location of Magic Kingdom plays a significant role in its accessibility and popularity. It is the most visited theme park globally, attracting 17.1 million guests in 2022 alone. The park's location within the Walt Disney World Resort allows for seamless integration with other Disney parks, hotels, and transportation systems.
Major Attractions in the Town
The Magic Kingdom is divided into several themed lands, each with its own attractions. These include Main Street, U.S.A., Adventureland, Frontierland, Liberty Square, Fantasyland, and Tomorrowland. Each land offers unique attractions and experiences, catering to diverse age groups and interests.
How the Town Caters to Tourists
The town provides a comprehensive and convenient experience for tourists visiting Magic Kingdom. It offers a range of dining options, guest services, and transportation. Accommodation options near Magic Kingdom include various hotels, some of which even offer complimentary transportation to the park.
Unique Features of the Town
The unique features of Magic Kingdom, such as its themed lands, attractions, entertainment, and hidden infrastructure, make it a perfect fit for a town that aims to provide an immersive and magical experience for its visitors.
In conclusion, while Magic Kingdom may not be situated within a specific town, it is a major part of the Walt Disney World Resort in Bay Lake, Florida. The park's location, along with its wide range of attractions and services, contributes to its accessibility and popularity, making it a must-visit destination for both locals and tourists alike.
For more information, please visit the official website.
Frequently Asked Questions
What are the operating hours of Magic Kingdom?
The operating hours for Magic Kingdom vary depending on the season and specific day. It's best to check the official website for the most accurate information.
Are there any dining options inside Magic Kingdom?
Yes, Magic Kingdom offers a variety of dining options. These range from quick service spots to sit-down restaurants. Some popular choices include Cinderella's Royal Table, Be Our Guest Restaurant, and Pecos Bill Tall Tale Inn and Cafe.
How can I purchase tickets for Magic Kingdom?
Is Magic Kingdom accessible for guests with disabilities?
Yes, Magic Kingdom is committed to providing a welcoming and accessible environment for all guests. They offer services such as wheelchair rentals, hearing disability services, and visual disability services. More information can be found on their Services for Guests with Disabilities page.
Are there any special events held at Magic Kingdom?
Magic Kingdom hosts various special events throughout the year, including Mickey's Not-So-Scary Halloween Party and Mickey's Very Merry Christmas Party. For the most updated event information, check the official website.