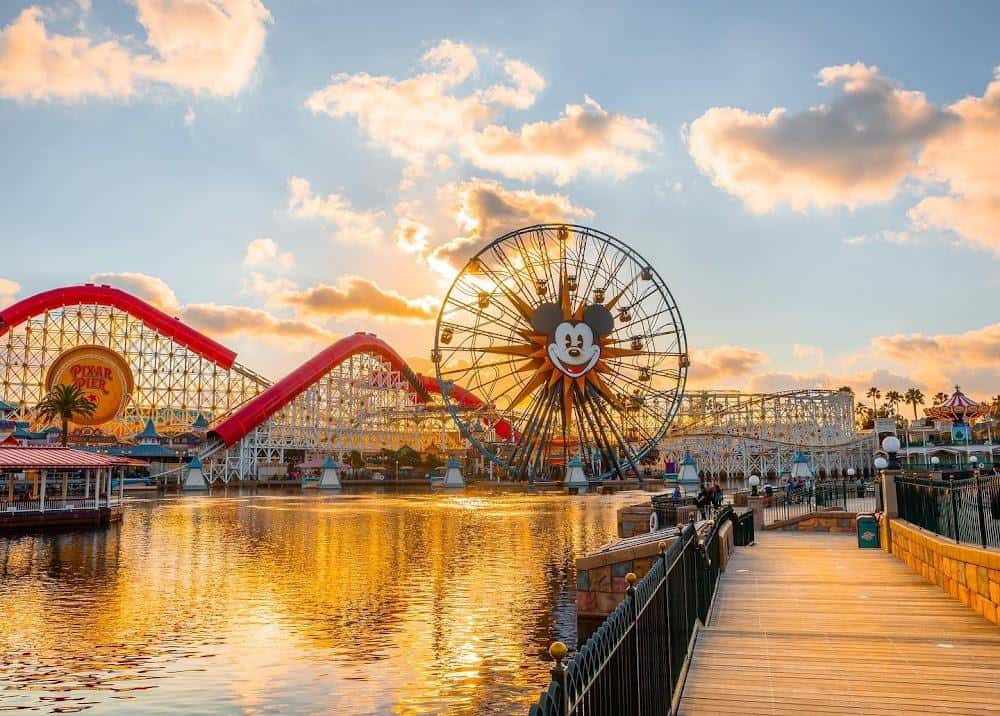 Disneyland, the Happiest Place on Earth, is a dream destination for many. With its enchanting attractions, thrilling rides, and unforgettable character experiences, it's no wonder that people from all over the world flock to this magical place. However, with so much to see and do, maximizing your time at Disneyland can be a challenge. In this comprehensive guide, we'll provide you with tips, strategies, and insider secrets to help you make the most of your Disneyland adventure.
To maximize your time at Disneyland, plan your visit ahead using the Disneyland app, arrive early, and consider using Disney's Genie+ service and Lightning Lane selections. Visit popular attractions during parades and shows when lines are shorter, utilize single rider lines, and take breaks during peak hours. Stay late to enjoy shorter wait times, dine smart to avoid mealtime rushes, explore hidden gems, and remain flexible to changes in your plan.
Plan Ahead
Planning is a crucial part of any successful Disneyland trip. Before your visit, take some time to research the park's attractions, shows, and dining options. Create a list of must-see attractions and prioritize them based on your interests and preferences. The Disneyland app is an invaluable tool for this, providing access to park maps, wait times, and show schedules.
Arrive Early
The early bird catches the worm, and in Disneyland, the early visitor catches the shortest lines. Aim to arrive at the park at least 30 minutes before the official opening time. This will give you a head start on popular attractions and help you avoid the long lines that form later in the day.
Use Disney Genie+ and Lightning Lane
Disney's Genie+ service and Lightning Lane selections can be game-changers in maximizing your time at Disneyland. For $20 per ticket, per day, Genie+ allows you to schedule return times for various attractions and use the Lightning Lane entrance, effectively reducing your wait time. High-demand attractions like Radiator Springs Racers offer individual Lightning Lane purchases, ensuring you don't miss out on the fun.
Visit Popular Attractions During Parades and Shows
During parades and shows, many guests are preoccupied, leading to shorter wait times for popular attractions. For instance, while everyone is watching the evening fireworks, you could be swooping through the galaxy on Space Mountain or joining Indiana Jones on a thrilling adventure.
Utilize Single Rider Lines
If you're comfortable riding alone, single rider lines can be a significant time-saver. Attractions like the Matterhorn Bobsleds and Indiana Jones Adventure offer single rider lines, which often have substantially shorter wait times than regular lines.
Take Breaks During Peak Hours
Disneyland can get crowded, especially during peak hours. Rather than battling the crowds, consider taking a break during these times. Grab a bite to eat, do some shopping, or even take a short nap. You'll return refreshed and ready for more fun.
Stay Late
As the day winds down, so do the crowds. Many guests leave the park before closing time, resulting in shorter wait times for attractions during the last few hours of operation. So don't rush to leave; the magic of Disneyland shines even brighter under the stars.
Dine Smart
Time is of the essence at Disneyland, and that includes meal times. Consider having a big breakfast before the park opens or a late lunch to avoid the lunchtime rush. The Disneyland app also offers mobile ordering, allowing you to order and pay for your food ahead of time.
Disneyland is full of hidden gems that many visitors overlook. From the peaceful ambiance of the Disneyland Railroad to the fascinating history of Great Moments with Mr. Lincoln, these lesser-known attractions offer unique experiences without the long wait times.
Be Flexible
Despite all the planning, it's essential to remain flexible. Ride closures, changes in showtimes, and other unforeseen circumstances can throw a wrench in your plans. Remember, the goal is to have fun and create lasting memories, not to stick to a rigid schedule.
By following these tips, you can maximize your time at Disneyland and ensure a magical and memorable experience.
Frequently Asked Questions
What time does Disneyland open and close?
Disneyland's operating hours can vary depending on the day and season. It's best to check the official Disneyland website or the Disneyland app for the most accurate and up-to-date information.
Can I bring my own food and drinks to Disneyland?
Yes, you can bring your own food and drinks to Disneyland. However, there are some restrictions. Glass containers (except for small containers like baby food jars), alcoholic beverages, and coolers larger than a 6-pack size are not allowed.
How does the Disneyland app work?
The Disneyland app is a handy tool that provides real-time information about the park. It shows current wait times for attractions, locations of characters, dining options, restroom locations, and more. You can also use the app to make dining reservations, order food, and even purchase merchandise.
Is there a best time of year to visit Disneyland to avoid crowds?
The crowd levels at Disneyland can fluctuate based on a variety of factors, including holidays, school vacations, and special events. Generally, the park is less crowded during the off-peak season (January through March and September through November), on weekdays, and during the first few hours of operation.
Can I re-enter Disneyland if I leave during the day?
Yes, Disneyland allows re-entry on the same day. Just make sure to keep your ticket or pass, as you'll need to show it at the gate when you return.
What is the FastPass system and how does it work?
The FastPass system, now replaced by Disney Genie+ and Lightning Lane, was a way to skip the regular line for certain attractions. With the new Genie+ service, you pay a per ticket, per day fee to schedule return times for various attractions and use the Lightning Lane entrance.