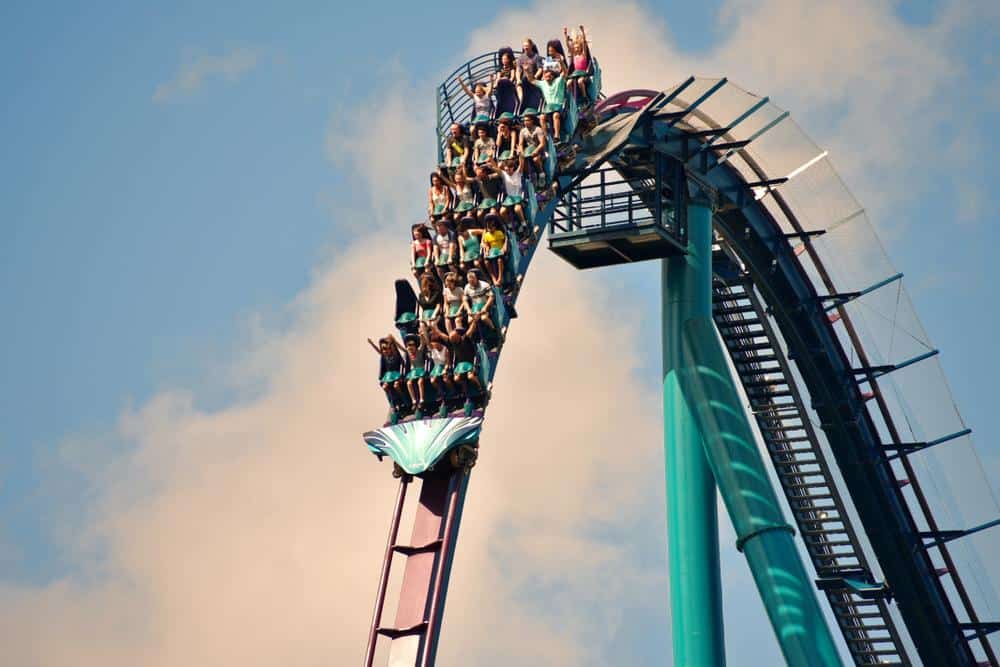 Disney World is a magical place filled with fairy tales, adventure, and loads of fun. But it's also a place with its own set of rules, regulations, and restrictions. In this comprehensive guide, we'll explore what's not available at Disney World, shedding light on the prohibited items, absent amenities, and surprising restrictions that might impact your visit.
Disney World, while a magical destination filled with numerous attractions, does have a few restrictions. Prohibited items include alcoholic beverages, glass containers, weapons, self-defense devices, toys resembling weapons, wagons, and loose ice. Certain experiences like extreme thrill rides, non-Disney franchise attractions, pay-per-ride options, and free parking are not available. There are also surprising limitations such as no costumes for guests aged 14 and up, no balloons in Animal Kingdom, no plastic straws or lids, and no smoking. Accommodations may be limited due to high demand or special events, and certain retail items and services are not provided.
Prohibited Items at Disney World
Disney World has a strict policy on certain items that are prohibited within the theme park. This list includes:
Alcoholic beverages and glass containers: These are not allowed due to safety and policy reasons.
Balloons at Disney's Animal Kingdom: This is to prevent potential choking hazards for the animals.
Weapons: This includes guns, ammunition, knives, or other weapons of any kind.
Self-defense or restraining devices: Items like pepper spray, mace, or tasers are not allowed.
Objects or toys that resemble weapons: Toy guns, for example, are not permissible.
Wagons: Due to space restrictions and crowd management, wagons are not allowed.
Loose ice: This is prohibited in suitcases, bags, coolers, or backpacks.
Unavailable Experiences at Disney World
Certain experiences are unavailable at Disney World, some due to restrictions, while others are simply not part of the park's offerings. Here are a few examples:
Extreme Thrill Rides: Unlike Six Flags or Cedar Point, Disney World lacks extreme thrill rides, focusing more on family-friendly attractions.
Non-Disney Intellectual Properties: Disney World primarily features its own intellectual properties, so you won't find attractions based on non-Disney franchises.
Pay-per-ride Options: Disney operates on an all-inclusive ticket system, unlike some parks that offer pay-per-ride options.
Free Parking: Parking at Disney World requires an additional fee, while some other theme parks offer free parking.
Unique Tours: Some unique tours, like Backstage Magic and Behind the Seeds, may not be available.
Character Meet and Greets: Due to COVID-19 restrictions, these may be temporarily suspended.
Surprising Limitations at Disney World
Disney World also has certain limitations that might surprise first-time visitors:
No costumes for guests aged 14 and up: Only children under 14 are allowed to wear costumes.
No balloons allowed in Disney's Animal Kingdom: This is to protect the animals in the park.
No plastic straws or lids: In an effort to reduce plastic waste, Disney has eliminated plastic straws and lids.
No smoking: Disney World is a smoke-free zone, with designated smoking areas located outside the park.
Stroller and Bag Size Restrictions: Strollers must be 31" wide and 52" long or smaller, and bags cannot exceed 24″ by 18″ by 15″.
No outside food in glass containers: Guests can bring outside food and nonalcoholic beverages, provided they are not in glass containers.
Unavailable Accommodations at Disney World
While Disney World offers a variety of accommodations, certain types of lodging options might be unavailable due to high demand, special events, or seasonal fluctuations.
Absent Entertainment and Shows
Disney World focuses on family-friendly attractions and immersive theming. As a result, you won't find extreme thrill rides, horror-themed attractions, large-scale concerts, or adult-only areas that are present in some other theme parks.
Unavailable Retail Items
Certain common retail items like gum are not sold within Disney World. Also, items like firearms, ammunition, knives, self-defense or restraining devices, and marijuana are prohibited.
Services Not Provided at Disney World
Disney World does not provide certain services like on-site doctors at the resorts, package holding services for non-Disney Resort hotel guests, or thrilling attractions like other theme parks might offer.
There are several less-known attractions and experiences at Disney World that are worth checking out, including the Ferrytale Fireworks: A Sparkling Dessert Cruise, Starlight Safari at Disney's Animal Kingdom, and the Monorail Bar Crawl.
By understanding what's not available at Disney World, you can be better prepared for your visit and avoid any potential disappointments or inconveniences. Always check the official Disney World website for the most up-to-date information and enjoy your magical trip to the fullest!
Frequently Asked Questions
Can I bring my pet to Disney World?
No, pets are not allowed inside the Disney World theme parks. However, the Disney World Resort does offer a pet care facility called "Best Friends Pet Care" where you can leave your pet while you enjoy the park.
Are there any age restrictions for certain rides at Disney World?
Yes, some rides at Disney World have minimum height requirements for safety reasons. These requirements can be found on the official Disney World website or at the entrance of each ride.
Can I bring my own food and drinks to Disney World?
Yes, guests are allowed to bring their own food and nonalcoholic beverages into the park, as long as they are not in glass containers. However, large coolers or containers are not permitted.
Is Wi-Fi available at Disney World?
Yes, free Wi-Fi is available throughout most of Disney World, including the theme parks, water parks, and resorts.
Are there any discounts available for Disney World tickets?
Yes, Disney World often offers discounts for Florida residents, military personnel, and annual pass holders. Also, multi-day tickets tend to be cheaper per day compared to single-day tickets.
Is Disney World wheelchair accessible?
Yes, Disney World is wheelchair accessible. Wheelchair rentals are available at the park, and most attractions, restaurants, shops, and shows are accessible to guests with mobility disabilities.
Are there any dress code restrictions at Disney World?
Disney World encourages guests to dress comfortably for their visit. However, clothing with offensive language or graphics is not acceptable. Also, guests aged 14 and up are not allowed to wear costumes.