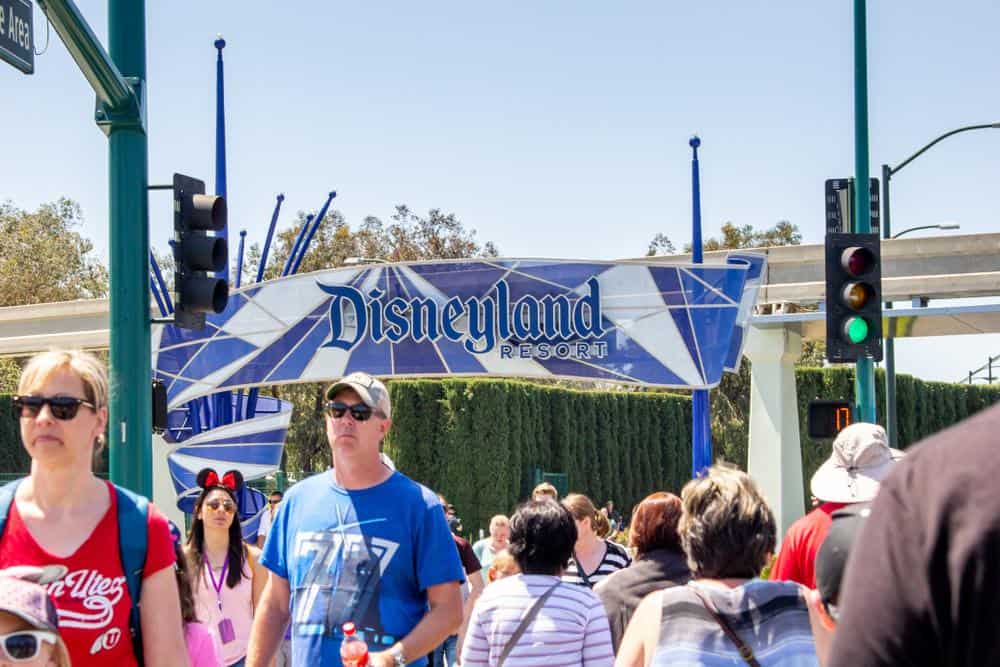 Visiting the "Happiest Place on Earth" doesn't have to break the bank. With some careful planning and savvy strategies, you can experience all the magic Disneyland has to offer without emptying your wallet. In this comprehensive guide, we'll share valuable tips and insights on how to save money at Disneyland.
To save money at Disneyland, plan your visit during the off-season, purchase discounted tickets through authorized third-party sellers or Disneyland's official website, stay at off-site hotels, bring your own food and water, maximize free entertainment, plan your souvenirs in advance, use public transportation, and utilize credit card rewards or cash back.
1. Plan Your Visit During the Off-Season
Disneyland ticket prices and hotel rates fluctuate throughout the year, with peak prices during holidays, school breaks, and large conventions. To save money, consider planning your trip during the off-season, typically during fall, winter, and spring. Not only will you enjoy lower prices, but you'll also experience shorter lines and less crowded parks.
2. Purchase Discounted Tickets
Did you know that you can save money by purchasing your Disneyland tickets through authorized third-party sellers? Websites like Undercover Tourist and Get Away Today often offer discounted tickets. You can also check Disneyland's official website for special promotions and discounts. For military members, Disneyland offers Military Promotional Park Hopper Tickets at discounted prices.
3. Save on Accommodations
Staying at an off-site hotel can drastically cut down on accommodation costs. Hotels like Desert Palms Hotel & Suites, Holiday Inn Anaheim Resort Area, and Stanford Inn & Suites offer competitive rates and are located near Disneyland. You can also check out vacation packages offered by Costco Travel and Get Away Today that include hotel accommodations and park tickets.
4. Bring Your Own Food and Water
To save on food and drink expenses, consider packing your own snacks and refillable water bottles. Disneyland allows guests to bring food and drinks into the park, excluding alcoholic beverages and glass containers.
5. Maximize Free Entertainment
Disneyland offers a plethora of free entertainment options, from parades to fireworks shows. Make the most of these freebies to save money on additional activities.
6. Plan Your Souvenirs
Buying souvenirs at the park can be expensive. To save money, consider purchasing Disney merchandise in advance from retailers like Amazon or Walmart. You can also set a souvenir budget before your trip to avoid overspending.
7. Use Public Transportation
If you're staying nearby, consider using public transportation, such as buses or shuttles, to get to Disneyland. Many hotels offer complimentary shuttle services to the park, saving you money on parking fees.
8. Utilize Credit Card Rewards
If your credit card offers rewards or cash back, consider using these benefits to offset the cost of your Disneyland vacation.
In conclusion, saving money at Disneyland is all about planning ahead and making smart choices. By utilizing these tips and strategies, you can enjoy a magical Disneyland vacation without overspending.
Frequently Asked Questions
What is the best time to visit Disneyland during the off-season?
The best time to visit Disneyland during the off-season is typically in mid-September after Labor Day, in January after New Year's Day, and in mid-April after spring break. These periods generally have lower crowd levels and more affordable prices.
Are there any restrictions on the types of food I can bring into Disneyland?
Yes, there are some restrictions. For safety reasons, glass containers (except for small containers such as baby food jars) are not allowed. Additionally, alcoholic beverages, loose or dry ice, and items that require heating or refrigeration are prohibited.
What types of free entertainment does Disneyland offer?
Disneyland offers various types of free entertainment throughout the day, including parades, theatrical performances, fireworks shows, and character meet-and-greets. Check the Disneyland daily schedule for specific times and locations.
Can I purchase Disneyland souvenirs online?
Yes, you can purchase official Disneyland souvenirs online from the Shop Disney website. Retailers like Amazon and Walmart also sell licensed Disney merchandise, often at lower prices.
How can I use my credit card rewards for my Disneyland vacation?
Depending on your credit card rewards program, you might be able to redeem points for airline tickets, hotel stays, rental cars, or even Disney gift cards. Check with your credit card company for specific redemption options.
Are there any other ways to save money on Disneyland tickets?
Yes. Disneyland occasionally offers special promotions such as discounted multi-day passes, Southern California resident discounts, and discounted tickets for active military personnel. Check the Disneyland ticket website for current offers.