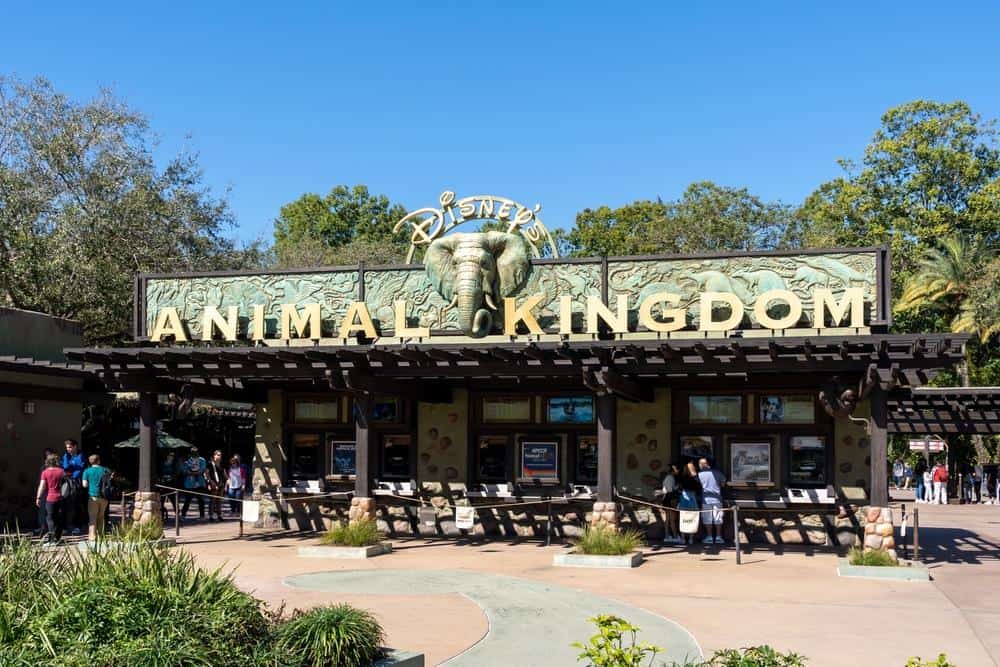 Disney's Animal Kingdom is a zoological theme park known for its immersive experiences and wide variety of attractions. One of the questions on many visitors' minds is: what is the scariest ride at Animal Kingdom?
The scariest ride at Disney's Animal Kingdom is Expedition Everest. This roller coaster is the tallest and fastest ride in the park, featuring fast turns, a long backward section, and a suspenseful encounter with the legendary Yeti. Its high speeds, thrilling drops, and unexpected twists make it a must-try for thrill-seekers visiting the park.
Expedition Everest: The Scariest Ride at Animal Kingdom
Many would argue that the scariest ride at Animal Kingdom is Expedition Everest. This roller coaster is not only the fastest ride in the park but also the tallest roller coaster. The ride features fast turns and a long, fast section that goes backward, which can be challenging for those who struggle with motion sickness.
Expedition Everest has a Vomit Scale rating of 6 and a Thrill Scale rating of 7, making it the ride with the highest fear factor rating according to visitors.
However, the fear factor isn't all about speed and height; the theming and special effects also play a significant role. The ride takes you in and out of the snowy Forbidden Mountain as you try to escape the legendary Yeti, adding to the suspense and thrill.
The Fear Factor: What Makes Expedition Everest Scary?
Several factors contribute to the fear factor of Expedition Everest. The ride is incredibly fast, reaching speeds of up to 50mph. It also features a drop of 80 feet and several sharp turns, adding to the thrill.
The roller coaster's backward section is particularly scary for many riders. The train suddenly reverses direction in the dark, leaving riders disoriented and enhancing the thrill.
Additionally, the presence of the Yeti, a mythical creature in Himalayan folklore, adds to the fear factor. The Yeti is featured as an audio-animatronic character that lunges at riders, creating a jump-scare moment.
Height, Age, and Health Restrictions
The height requirement for Expedition Everest is 44 inches (113 cm). There's no specific age requirement, but typically, children under seven years old must be accompanied by a person aged 14 years or older.
Riders should be in good health and free from high blood pressure, heart, back, or neck problems, motion sickness, or other conditions that could be aggravated by this adventure. Expectant mothers are advised not to ride.
Tips for Riding Expedition Everest
If you're planning to take on Expedition Everest, here are some tips to ensure you have a fun and safe experience:
Arrive Early or Use FastPass+: The queues for Expedition Everest can get long, especially during peak times. Arriving early or using FastPass+ can help you avoid the long wait times.
Secure Loose Items: The ride is fast and has sharp turns, so make sure to secure all loose items before the ride starts.
Prepare for the Unexpected: The ride features a backward section and a Yeti jump-scare, so brace yourself for these surprises.
Enjoy the Experience: Despite being the scariest ride at Animal Kingdom, Expedition Everest is also one of the most exciting. Enjoy the adrenaline rush and the immersive theming that Disney is known for.
How Does It Compare to Other Scary Rides?
While Expedition Everest is considered the scariest ride at Animal Kingdom, it may not be as intense as some of the scariest roller coasters found at other theme parks. However, it offers a thrilling and exciting experience for visitors seeking an adrenaline rush at Disney's Animal Kingdom.
In conclusion, the scariest ride at Animal Kingdom is Expedition Everest, thanks to its high speeds, thrilling drops, unexpected backward section, and the suspenseful presence of the Yeti. With its immersive theming and exciting ride elements, it's a must-try for thrill-seekers visiting Disney's Animal Kingdom.
Frequently Asked Questions
What is the location of Expedition Everest within Animal Kingdom?
Expedition Everest is located in the Asia section of Disney's Animal Kingdom.
How long is the Expedition Everest ride?
The duration of Expedition Everest is approximately 2 minutes and 50 seconds.
Does Expedition Everest operate in the rain?
Expedition Everest typically continues to operate in light rain. However, it may close during heavy rain or thunderstorms for the safety of the guests.
Is there a single rider line for Expedition Everest?
Yes, there is a single rider line available for Expedition Everest, which can be a great option if you're willing to split up from your group to shorten wait times.
Is Expedition Everest too intense for young children?
While there's no specific age restriction, Expedition Everest is a high-speed roller coaster with sharp turns and a significant drop. It's recommended that children are at least 44 inches tall, and those under seven should be accompanied by an adult. Parents should use their discretion based on their child's comfort with thrill rides.