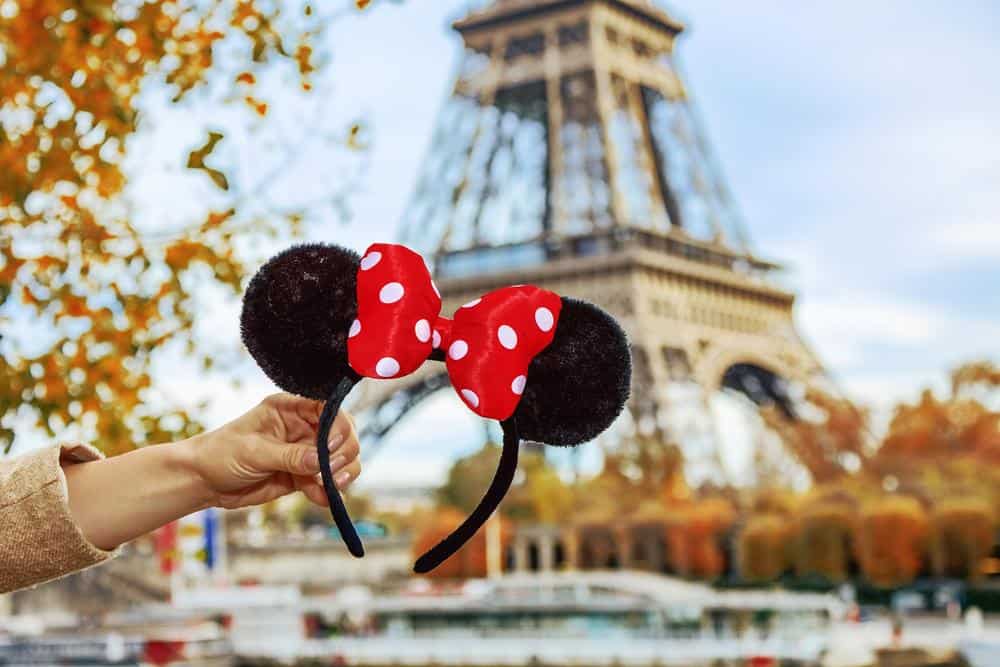 Christmas is a magical time of year, filled with joy, love, and the spirit of giving. This year, why not make the season even more special by surprising your child with the ultimate gift – a trip to Disney World! This article offers several creative ways to reveal this unforgettable surprise, along with tips for planning the perfect Disney Christmas trip.
Surprising your child with a Disney trip for Christmas involves careful planning and creative reveal ideas. Start planning your trip 6-12 months in advance, including booking a Disney Park Pass and Advanced Dining Reservations. For the surprise reveal, consider a Disney-themed advent calendar, a scavenger hunt, a Disney surprise box, a movie night reveal, or a decorated Disney space in your house. You can also build excitement with travel-themed gifts or activities that hint at the trip without revealing it.
Planning Your Disney Christmas Trip
Planning for a family trip should ideally start 6-12 months in advance. This allows ample time to secure the best prices on airfare, lodging, and activities without the stress. For a Disney trip during the Christmas season, make sure to reserve your Disney Park Pass for each day of your trip and book Advanced Dining Reservations 60 days in advance.
Disney World weather in December can be chilly, so pack layers to handle any weather forecast on your trip. Also, remember to download the My Disney Experience App, which will be very useful during your trip. You can use it to make dining reservations, mobile order food, reserve Genie+ and Lightning Lane reservations, check wait times, check show times, and more.
Creative Ways to Reveal the Surprise
Disney-Themed Advent Calendar
Create a homemade advent calendar with little hints about the trip throughout the month leading up to Christmas. The big reveal can be inside the day 25 box.
Scavenger Hunt
Set up a scavenger hunt around the house, leaving clues that lead to the surprise Disney reveal at the end. Each clue could be Disney-related trivia or hints about your Disney trip reveal.
Disney Surprise Box
Consider giving a Disney surprise box for your Disney trip reveal. This box could include Disney-themed items like character hand sanitizer, character masks, Disney keychains, autograph books, and more. You can even purchase pre-made Disney surprise boxes online.
Disney Movie Night Reveal
If your family loves Disney movies, you can create a special movie night. You could have classic Disney films playing, or perhaps rent a new Disney movie to stream at home before revealing the exciting news.
Decorate a Space in the House
Decorate a spot in the house with Disney decorations and throw a mini Disney party. The decorations can hint at the surprise trip.
Building the Excitement without Revealing the Surprise
Gift a Travel Essential
You can gift a travel essential that would also double up as a hint towards your chosen destination. For instance, if you're planning a beach vacation, you could gift a new swimsuit or a beach towel.
Movie Night
Plan a movie night at home and pick a movie that has been shot in or around your secret holiday destination. This can subtly build up the suspense without revealing the actual surprise.
Treasure Hunt
Send your children on a treasure hunt with clues scattered all over the house that will lead them to the final clue that reveals the fact that they will soon go on a trip.
Puzzle
Make them solve a surprise trip reveal puzzle. You can draw or print out a picture that either gives a clue or announces your vacation destination directly. Now cut this up into smaller pieces – the more pieces, the more puzzling! Let them put together the entire puzzle and watch the delight on their faces.
Themed Gifts
If you're planning a surprise Disney trip, using souvenirs as a gift is a fun reveal to the announcement. You could order Mickey Ears, have Magic Bands sent to the house, or present kids with a big box of theme park goodies.
Conclusion
Surprising your child with a Disney trip for Christmas is sure to create a magical and unforgettable experience. Regardless of the method you choose for the reveal, make sure to capture their reactions on video to cherish the memory forever. Happy planning and have a magical trip!
Frequently Asked Questions
What is the Disney Park Pass and why do I need to reserve it in advance?
The Disney Park Pass is a reservation system introduced by Disney to manage the capacity of its parks. Due to the high demand, especially during peak seasons like Christmas, it is recommended to reserve your Disney Park Pass well in advance to ensure entry into the park.
What is the My Disney Experience App and how can it help me during my trip?
The My Disney Experience App is a mobile application developed by Disney. It allows guests to plan their entire trip, from making dining reservations to checking wait times for attractions. It's an essential tool to have during your trip as it helps streamline your experience and make your visit more enjoyable.
How can I make a Disney-themed Advent Calendar?
You can make a Disney-themed Advent Calendar by purchasing small Disney themed items or writing Disney trivia on small pieces of paper. Place these in 25 small boxes or envelopes and number them 1 to 25. Each day, your child can open one box or envelope, building anticipation towards the big reveal on Christmas Day.
What are some items I can include in a Disney Surprise Box?
You can include items such as Disney character hand sanitizers, masks, keychains, autograph books, or even small Disney-themed toys. The idea is to give your child a taste of the Disney experience before announcing the trip.
What movies could I watch for a Disney movie night reveal?
You could watch classics like "The Lion King" or "Cinderella", or more recent movies like "Frozen" or "Moana". You could also choose a movie that's relevant to the parks, like "Pirates of the Caribbean" or "Star Wars". The goal is to create a Disney-themed atmosphere before revealing the surprise.