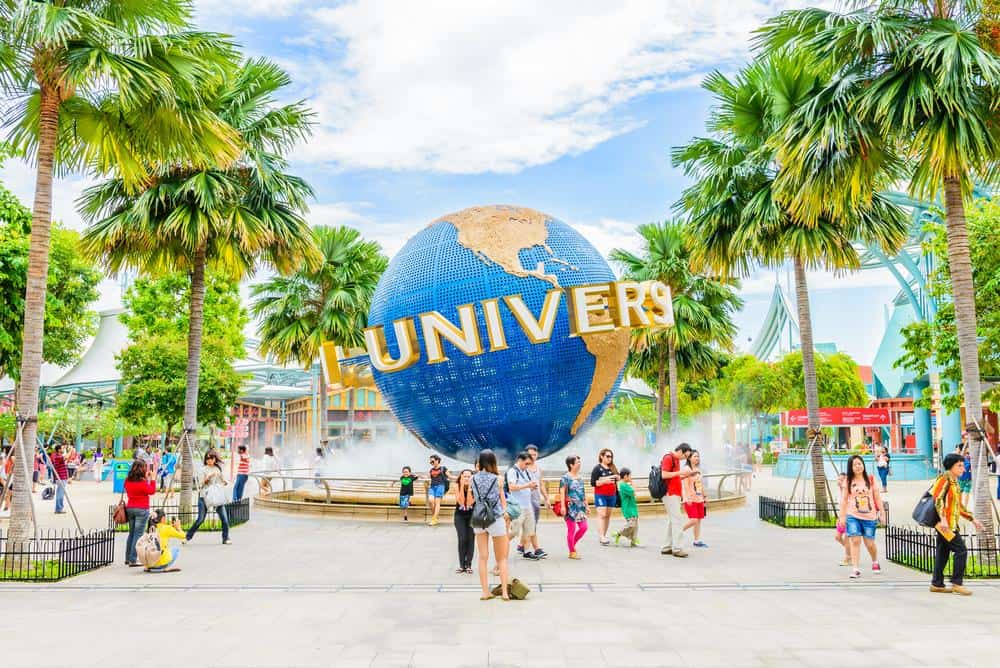 As of September 30, 2023, Universal Studios, one of the most iconic theme parks in the world, presents a unique blend of thrilling rides, stunning shows, and immersive attractions. But what is it like to visit Universal Studios right now? Let's delve into the current situation, from health and safety measures to operational hours, crowd levels, special events, and more.
Universal Studios, as of September 30, 2023, is fully operational with various health and safety measures in place due to the Covid-19 pandemic. All rides and attractions are open in Universal Studios Hollywood, while certain attractions in Universal Studios Florida are closed for refurbishment or upcoming developments. Crowd levels, operational hours, and special events vary, so it's recommended to check official sources or crowd trackers for real-time updates. New attractions and improved park entry systems have enhanced the guest experience, and a wide range of dining and shopping options are available.
Health and Safety Measures
In response to the Covid-19 pandemic, Universal Studios has implemented numerous health and safety measures to protect its guests. As of now, Universal Studios Hollywood no longer requires guests to wear masks. However, face coverings are still strongly recommended while indoors. Also, the requirement for showing proof of vaccination or a negative Covid-19 test before entering the park has been lifted. It's advisable to check the official Universal Studios website for the most up-to-date information before planning your visit.
Operational Hours and Days
Universal Studios Florida operates from 8:00 am to 5:00 pm, Universal's Islands of Adventure from 9:00 am to 8:00 pm, and Universal Studios Hollywood from 9:00 am to 6:00 pm. Please note that these hours are subject to change, and the parks are open 365 days a year, with operating hours normally beginning at 9:00 am.
Rides and Attractions
Universal Studios Hollywood has all its rides and attractions open, with no specific ride closures mentioned. However, at Universal Studios Florida, certain attractions in the KidZone area have been closed to make way for the upcoming Dreamworks land in 2024. Also, Dudley Do-Right's Ripsaw Falls will be closed for refurbishment from October 2 to November 17, and Hogwarts Express will be closed from December 10 to 16. For real-time information on ride closures and wait times, you can visit the official websites or check live wait times on websites like Queue Times.
Crowd Levels
While real-time crowd levels cannot be provided here, you can check the Universal Studios Live Crowd Tracker for real-time updates. Alternatively, refer to crowd calendars from sources like Magic Guides, Undercover Tourist, Touring Plans, and more for predictions and historical data on crowd levels.
Special Events and Promotions
Universal Studios Hollywood hosts several special events throughout the year, including Halloween Horror Nights in September and October, and Christmas in The Wizarding World of Harry Potter during the holiday season. Universal CityWalk also celebrates the holiday season with concerts, nightly snowfalls, and a giant tree during CityWalk Holiday Season.
The Guest Experience
The guest experience at Universal Studios has evolved in recent months, with new attractions, updated safety guidelines, and improved park entry systems. Some of the new rides and attractions at Universal Orlando include Villain-Con Minion Blast, Velocicoaster, and Hagrid's Magical Creatures Motorbike Adventure.
Dining and Shopping Options
Universal Studios offers a wide range of dining and shopping options. At Universal Orlando, you can find various dining options and make reservations online. For shopping, the main CityWalk store for Universal merchandise is the new Universal Studios Store, which offers a large selection of items related to theme park characters.
Tips and Recommendations
If you're planning to visit Universal Studios in the near future, here are some tips: Buy your tickets in advance, pick the best times to visit, consider staying at a Universal Orlando Resort Hotel, utilize the Universal Orlando App, create a rough plan ahead of time for rides, use the Single Riders Line for shorter wait times, bring a fully charged portable battery, arrive early, take advantage of Child Swap, plan to watch nighttime shows, stay hydrated, and take breaks throughout the day.
Most Popular Rides
Some of the most popular rides at Universal Studios Orlando right now include Jurassic World VelociCoaster, Harry Potter and the Forbidden Journey, Hagrid's Magical Creatures Motorbike Adventure, and more.
In conclusion, Universal Studios continues to evolve and adapt to the changing times, offering guests a unique and unforgettable experience. So, plan your visit, follow the tips, and get ready for a thrilling adventure at Universal Studios!
Frequently Asked Questions
What is the best way to purchase tickets for Universal Studios?
The best way to purchase tickets is through the official Universal Studios website. You can choose the type of ticket you want, purchase it online, and either print it at home or present it on your mobile device at the park entrance.
Are there any discounts available for Universal Studios tickets?
Yes, Universal Studios often offers various discounts and promotions. These may include discounts for Florida residents, military personnel, and annual pass holders. It's best to check their official website or call their customer service for the most current promotions.
Can I bring my own food and drinks into Universal Studios?
Universal Studios allows guests to bring food items into the park for personal consumption, as long as they are not in glass containers. However, large coolers, picnic baskets, and other large containers with food are not permitted. Bottled water is allowed.
Is Universal Studios wheelchair accessible?
Yes, Universal Studios is wheelchair accessible. They offer wheelchair and ECV rentals at the park. Most of the park's shows, attractions, and rides are accessible to guests with mobility impairments.
Are pets allowed at Universal Studios?
Pets are not allowed at Universal Studios, with the exception of service animals. However, Universal Orlando Resort offers a kennel service where guests can leave their pets during their visit to the park.
What is the policy for inclement weather at Universal Studios?
In the event of inclement weather, some outdoor attractions may close temporarily. However, there are many indoor attractions that remain open. Universal Studios does not offer rain checks or refunds due to weather.
Is smoking allowed in Universal Studios?
Smoking, including e-cigarettes, is not allowed inside the parks. Universal Studios provides designated outdoor smoking areas.