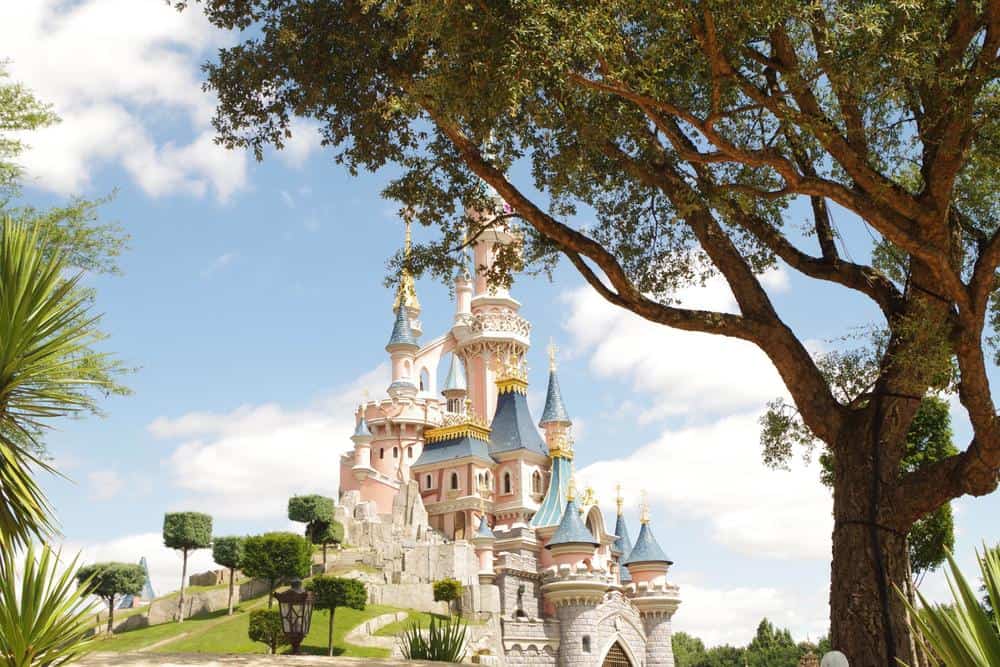 Ever since its opening in 1955, Disneyland has been a magical place that continues to attract millions of visitors each year. But have you ever wondered, "What happened at Disneyland?" From its humble beginning to its current status as an iconic theme park, Disneyland has a rich history filled with interesting events, groundbreaking innovations, and unique stories. In this comprehensive article, we'll delve into the past, present, and future of Disneyland.
"What happened at Disneyland?" is a broad question that encompasses the history, major events, changes, and innovations at Disneyland since its opening in 1955. Key events include the park's opening, the introduction of groundbreaking attractions, and significant celebrations like Disneyland's 60th Anniversary and the Disney 100th Anniversary. Disneyland continues to evolve with new attractions, experiences, and major projects like "DisneylandForward." It's also home to unique stories and lesser-known facts that add to its charm and intrigue.
Disneyland's Notable Events and Attractions
Disneyland is always evolving, introducing new attractions and experiences to keep visitors entertained. Recently, there have been several exciting developments:
Tiana's Palace Restaurant at Disneyland Park offers a new dining experience inspired by Disney's The Princess and the Frog.
Plaza de la Familia at Disney California Adventure Park celebrates family and the spirit of the Día de los Muertos.
Halloween Time at Disney California Adventure Park features Haul-O-Ween at Cars Land.
The new San Fransokyo Square is now open at Disney California Adventure Park.
The Disneyland Half Marathon Weekend is scheduled for January 11 to 14, 2024, including a Half Marathon, 10K, 5K, and more.
Disneyland's Significant Historical Events
Throughout its history, Disneyland has experienced numerous significant events and milestones:
The park's opening on July 17, 1955, marked the beginning of the first Disney theme park in Anaheim, California.
The introduction of new attractions and experiences over the years, such as the Carousel of Progress (1967), It's A Small World (1966), and Great Moments with Mr. Lincoln (1965).
The celebration of Disneyland's 60th Anniversary, known as the Diamond Celebration.
The opening of Star Wars: Galaxy's Edge, an immersive land where fans can live out their wildest Star Wars adventures.
The Disney 100th Anniversary celebration at Disneyland Resort, featuring new experiences, entertainment, and attractions.
Disneyland's Major Changes and Innovations
Disneyland has undergone numerous changes and innovations over the years:
Expansion to multiple resorts and parks: Disneyland has evolved from a single park in 1955 to six global resorts and 12 individual Disney Parks.
Introduction of new attractions and lands: Disneyland has continuously added new rides, attractions, and lands to its parks, including Mickey & Minnie's Runaway Railway and the Star Wars: Galaxy's Edge land.
Reimagining and updating existing attractions: Disneyland has updated and reimagined several attractions over the years, such as the transformation of the French Market restaurant into Tiana's Palace.
Changes in operating schedules: In 2023, one Disneyland park made a major change to its operating schedule, closing one day each week.
Introduction of new events and celebrations: Disneyland has introduced various events and celebrations, such as the Disney 100 Years of Magic Celebration.
Unique Stories from Disneyland's Past
Disneyland has a treasure trove of unique stories from its past:
The chaotic opening day on July 17, 1955, which saw a flood of visitors and various operational issues.
The rumored haunted Haunted Mansion, where the ghost of a boy can sometimes be seen outside the building.
The strange encounter with the Disneyland locker ghost girl, a mysterious occurrence reported by a visitor.
Disneyland's Influence on the Theme Park Industry and Popular Culture
Disneyland has had a significant influence on the theme park industry and popular culture. It revolutionized the amusement park industry with its innovative concept of a cleaner, theme-based park. It also contributed to the rise of leisure activities, altered the way people spend their free time, and helped spread American culture globally.
Disneyland's Challenges and Solutions
Disneyland has faced several challenges over the years, including staffing issues, international travel restrictions, competition, public perception, and problems with new attractions. The park has shown resilience and adaptability in addressing these issues, ensuring a positive experience for its guests.
Disneyland's Future: Innovation and Expansion
Disneyland is planning for a bold new future with its "DisneylandForward" project. The park is continually updating its attractions, providing exceptional customer experiences, leveraging nostalgia and emotional connections, and exploring new technologies to enhance the guest experience.
Insider Information and Lesser-Known Facts about Disneyland
Did you know there's a basketball court inside the Matterhorn mountain, or that Disneyland is home to hundreds of feral cats? These are just a few of the many secrets and lesser-known facts about Disneyland.
Conclusion
From its opening day to its current status as an iconic theme park, Disneyland has a rich history filled with interesting events, groundbreaking innovations, and unique stories. As Disneyland continues to evolve and innovate, it remains a magical place that continues to attract millions of visitors each year. Whether you're a first-time visitor or a seasoned Disneyland veteran, there's always something new and exciting to discover at the Happiest Place on Earth.
Frequently Asked Questions
How much does a ticket to Disneyland cost?
Ticket prices vary depending on the time of year, the number of days, and the type of ticket (Park Hopper or one park per day). As of 2023, a one-day, one-park ticket for Disneyland starts at $104 for adults.
What are the operating hours of Disneyland?
Disneyland's hours can vary, but the park generally opens at 8:00 AM and closes at 12:00 AM. However, these hours may change depending on the season and special events. It's best to check the official Disneyland website for the most accurate information.
How many attractions are there in Disneyland?
Disneyland Park is home to more than 60 attractions, including rides, shows, and experiences. This number does not include the additional attractions found in Disney California Adventure Park.
Can I bring my own food and drinks to Disneyland?
Yes, guests are allowed to bring food items into the parks. However, there are restrictions on the type of food and containers allowed. Glass containers, large coolers, and alcohol are not permitted.
Is there a dress code for Disneyland?
While there is no formal dress code, guests are encouraged to dress appropriately for a family environment. Offensive clothing, costumes that could be mistaken for Disney characters (for guests over 14 years old), and clothing with multiple layers are prohibited.