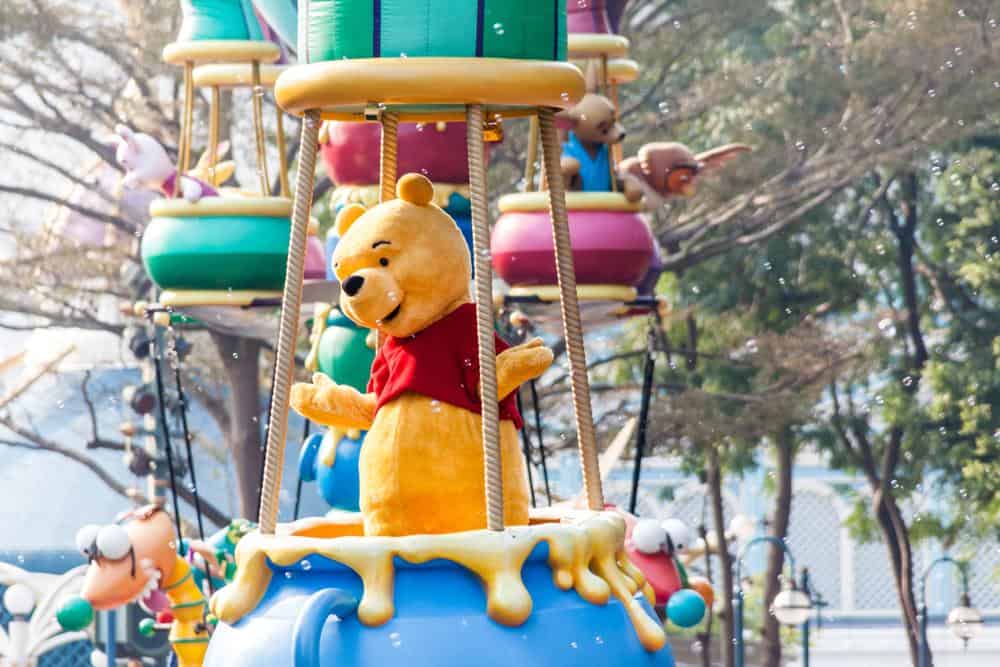 Visiting Disneyland is always a magical experience, but knowing what to wear can sometimes be a challenge. In September, the weather in Anaheim, California, where Disneyland is located, can be unpredictable. This article provides comprehensive advice on what to wear to Disneyland in September, along with some insider tips to enhance your experience.
For visiting Disneyland in September, consider wearing comfortable clothing like shorts or capris and light, breathable tops during the day. As evenings can get cooler, pack a light jacket or sweatshirt. Comfortable walking shoes are a must. You can also add Disney-themed attire to enhance your experience. Don't forget to pack essential accessories like sunscreen, a hat, sunglasses, a lightweight backpack, a water bottle, and some snacks. Be prepared for potential weather changes by carrying a lightweight rain jacket or umbrella.
Understanding Anaheim Weather in September
In September, the weather in Anaheim typically ranges from an average high of about 85°F (29°C) during the day to a cooler 65°F (18°C) in the evenings. While the days are usually sunny, evenings can be a bit cooler, making it essential to dress in layers and be prepared for varying temperatures.
Dress Code at Disneyland
Disneyland is a family-oriented theme park, so it's important to dress appropriately. Avoid clothing that exposes excessive skin, drags on the ground, or features offensive language or images. Also, remember that costumes and masks are only allowed for children under 14 years old.
Comfortable Clothing for Disneyland
When packing your Disneyland outfit, comfort should be your top priority. Opt for lightweight, breathable materials like cotton or linen to keep you cool during the day. Here are some suggestions:
Shorts or capris: These are ideal for the warm daytime temperatures.
T-shirts or tank tops: Choose light, breathable fabrics to keep cool.
Light jacket or sweatshirt: Pack a layer to put on when the temperature drops in the evening.
Comfortable shoes: Good walking shoes are a must-have. Some popular options among Disneyland-goers include Adidas Ultraboost, Allbirds Tree Runners, HOKA Bondi 8, and Skechers Go Walk.
Disney-Themed Attire
Adding a touch of Disney magic to your outfit can enhance your Disneyland experience. Consider wearing Disney-themed attire like Mickey Mouse ears, a princess tiara, or even shirts with your favorite Disney characters.
Essential Accessories for Disneyland
In addition to your outfit, packing the right accessories can make your day at Disneyland more enjoyable.
Sunscreen: Protect your skin from the sun's rays by applying sunscreen throughout the day.
Hats and sunglasses: These can provide additional protection from the sun.
Backpack: Carry a lightweight backpack to hold your essentials.
Water bottle: Stay hydrated by bringing a refillable water bottle.
Snacks: Pack some snacks to keep your energy levels up.
Preparing for Weather Changes
While September in Anaheim is typically warm and dry, it's always a good idea to be prepared for potential weather changes. Pack a lightweight rain jacket or umbrella just in case.
Insider Tips
To further enhance your Disneyland experience, consider these insider tips:
Dress in Disney-inspired outfits: Channel your favorite Disney character with themed outfits.
Pack a portable charger: Keep your phone charged for capturing memories.
Bring extra socks: In case your feet get wet or sweaty, it's good to have a spare pair.
Consider a poncho or small umbrella: Even though rain is less common in September, it's always good to be prepared for unexpected weather.
By following these tips, you'll be well-prepared for a comfortable, fun, and memorable visit to Disneyland in September. Enjoy your trip!
Frequently Asked Questions
Can I wear flip-flops or sandals to Disneyland?
While flip-flops and sandals are not prohibited, it's recommended to wear comfortable walking shoes due to the amount of walking involved in a typical day at Disneyland.
Are there lockers available at Disneyland to store jackets or other items?
Yes, Disneyland offers both standard and large lockers for rent on a daily basis, providing a convenient place to store jackets, bags, or other items you don't want to carry all day.
Can I bring my own food into Disneyland?
Yes, Disneyland allows guests to bring outside food and beverages into the park, as long as they are not in glass containers, do not require heating, reheating, processing, refrigeration, or temperature control, and do not have a pungent odor.
What happens if it rains while I'm at Disneyland?
Disneyland remains open during rain, with many of the attractions being indoors or covered. However, some outdoor attractions may temporarily close in heavy rain. Hence, it's good to pack a poncho or umbrella.
Is there a dress code for adults at Disneyland?
While Disneyland does not have a strict dress code for adults, guests are asked to wear proper attire suitable for a family-friendly environment. This includes not wearing clothing that drags on the ground, exposes excessive skin, or features offensive language or images.