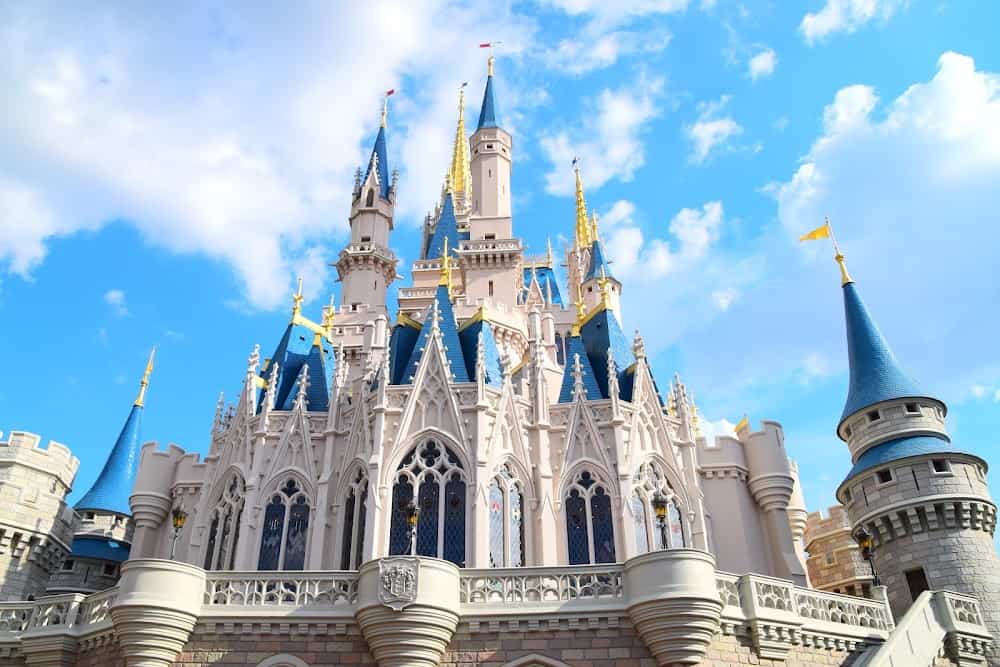 When planning a trip to Disney World, it's essential to pack the right items to ensure a smooth and enjoyable experience. With Amazon's vast selection of products, you can find everything you need and have it delivered right to your doorstep or even directly to your hotel. Here are some of the top items you should order from Amazon for your Disney World vacation.
When preparing for a trip to Disney World, consider ordering comfortable footwear, a mini backpack or crossbody bag, cooling towels and personal fans, a portable phone charger, a filtered water bottle, Disney-themed snacks and accessories, a first aid kit, rain ponchos, and sunscreen from Amazon. These items will help ensure a smooth and enjoyable experience at the park.
Comfortable Footwear
You're going to spend a lot of time on your feet at Disney World. Therefore, comfortable footwear is a must. Consider ordering shoes with good arch support and cushioning. If you're visiting during the summer, you might want to consider breathable shoes or sandals.
Mini Backpack or Crossbody Bag
A small but sturdy bag is essential to carry your essentials like your phone, wallet, tickets, and snacks. Mini backpacks or crossbody bags are perfect as they distribute the weight evenly and leave your hands free.
Cooling Towels and Personal Fans
Florida heat can be brutal, especially in the summer months. Cooling towels, which you can soak in water and drape around your neck, can help keep you cool. A portable, battery-operated fan can also be a lifesaver while waiting in queues.
Portable Phone Charger
With the Disney World app being essential for checking ride times and making FastPass+ selections, you'll be using your phone a lot. A portable charger can ensure your phone doesn't run out of battery halfway through the day.
Filtered Water Bottle
Staying hydrated is crucial, especially in the Florida heat. A water bottle with a built-in filter can provide you with clean, safe drinking water all day long, saving you from buying expensive bottled water in the parks.
Disney-Themed Snacks and Accessories
To add to the Disney magic, consider ordering Disney-themed snacks and accessories. Autograph books, for instance, are popular for collecting signatures from all your favorite Disney characters. You can also find Disney-themed clothing and accessories that can add to the fun.
First Aid Kit
A basic first aid kit can be very handy for minor injuries. Make sure it includes band-aids, antiseptic wipes, and tweezers.
Rain Ponchos
Florida weather can be unpredictable, with frequent afternoon showers. Lightweight, disposable rain ponchos can keep you dry during these sudden downpours.
Sunscreen
Last but not least, don't forget to pack sunscreen. The Florida sun can be intense, and it's easy to get burned without realizing it when you're having fun in the parks.
Remember, preparation is key to a successful and stress-free Disney World vacation. By ordering these items from Amazon in advance, you can ensure you're well-prepared and can focus on creating magical memories with your loved ones.
Frequently Asked Questions
Can I have Amazon packages delivered directly to my Disney World hotel?
Yes, you can have Amazon packages delivered directly to your Disney World hotel. However, be sure to check with your specific hotel about their package receiving policies as some may charge a handling fee.
What are some recommended brands for comfortable footwear for Disney World?
Some recommended brands that offer comfortable footwear suitable for long walking days at Disney World include New Balance, Sketchers, and Teva. However, it's important to break in your shoes before your trip to avoid discomfort and blisters.
How much water does the average person need to stay hydrated at Disney World?
The amount of water you need can vary based on the weather and your activity level. However, a general guideline is to drink at least 8 glasses of water a day. If it's particularly hot or you're doing a lot of physical activity, you may need more.
What kind of Disney-themed snacks and accessories can I find on Amazon?
Amazon offers a variety of Disney-themed snacks like Mickey Mouse shaped pretzels and popcorn. For accessories, you can find items like Disney-themed clothing, mouse ears, autograph books, and pins for pin trading.
Is it necessary to bring a rain poncho to Disney World?
While it's not absolutely necessary, it's highly recommended. Florida weather can be unpredictable and it's common to have sudden showers, especially in the afternoon. Having a lightweight, disposable rain poncho can keep you dry and ensure your day at the park isn't interrupted.