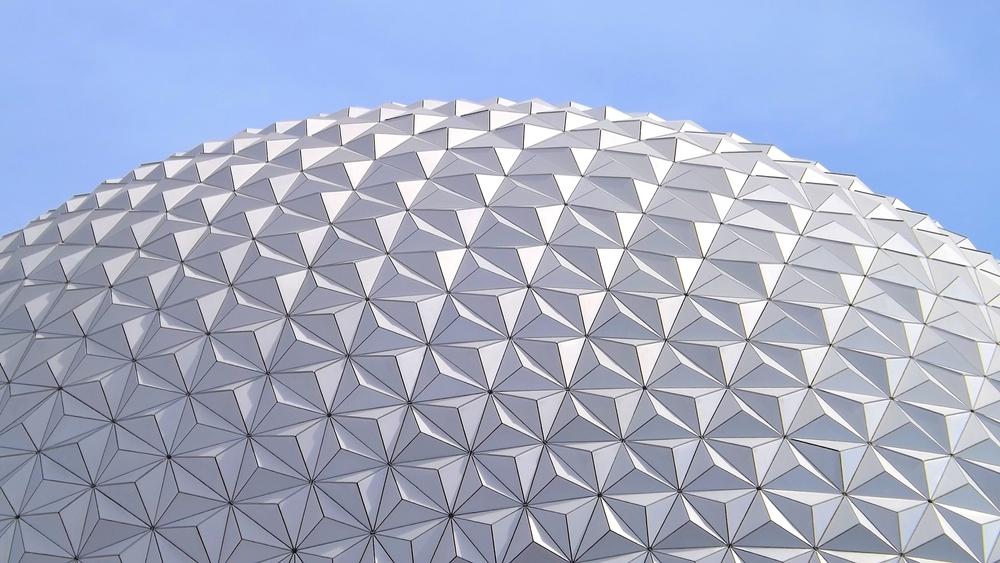 Epcot, the iconic theme park known for its geodesic sphere and international pavilions, is located in Bay Lake, Florida, within the Walt Disney World Resort. Originally conceived by Walt Disney as an experimental planned community of tomorrow, Epcot has since been transformed into a theme park that celebrates human achievement and cultural diversity.
Epcot, known for its iconic geodesic sphere and international pavilions, is located in Bay Lake, Florida, within the Walt Disney World Resort. The park, which celebrates human achievement and cultural diversity, is a major attraction within the resort.
A Brief History of Epcot
Epcot, which stands for Experimental Prototype Community of Tomorrow, was one of Walt Disney's most ambitious projects. He envisioned it as a utopian city that would serve as a blueprint for future urban development. However, following Disney's death in 1966, the vision for Epcot was scaled back and it was developed into a theme park instead.
Despite this change, the spirit of innovation and progress remained central to Epcot's identity. The park opened on October 1, 1982, and was the second of four theme parks built at Walt Disney World. Covering an impressive 305 acres, Epcot is more than twice the size of the Magic Kingdom.
Epcot's Key Attractions
Epcot is divided into two main areas: Future World and World Showcase. Future World is dedicated to technology and mankind's relationship with the Earth, while World Showcase features pavilions representing 11 different countries, each offering unique cultural experiences, shows, shops, and restaurants. Some of Epcot's most popular attractions include Soarin', Test Track, and Frozen Ever After.
Epcot also hosts various themed events throughout the year, such as the International Flower & Garden Festival and the International Food & Wine Festival. These events draw in millions of visitors annually, further boosting the park's popularity and economic impact.
Epcot's Impact on the City
Epcot's presence in Bay Lake, Florida, has significantly impacted the local economy and culture. According to a 2019 study by Oxford Economics, Disney, including Epcot, dominates the Central Florida tourism industry, generating a $75.2 billion annual economic impact for Central Florida, creating 463,000 jobs, and contributing $5.8 billion in additional state tax revenue.
Furthermore, Epcot's World Showcase has played a role in promoting cultural exchange and understanding. By representing the traditions and cuisines of various countries, the park fosters a sense of global awareness and appreciation for different cultures.
Planning Your Visit to Epcot
If you're planning a visit to Epcot, consider arriving early to experience popular attractions with shorter wait times. Use the park's free transportation options, such as the monorail or Skyliner, to reach Epcot from other areas within the Walt Disney World Resort. For a full experience of what Epcot has to offer, plan to spend at least two days in the park.
In conclusion, Epcot is a testament to human innovation, cultural diversity, and the power of imagination. Located in Bay Lake, Florida, within the Walt Disney World Resort, the park continues to be a major attraction for visitors from around the world, contributing significantly to the local economy and cultural landscape. Whether you're a fan of thrilling rides, international cuisine, or cultural experiences, Epcot offers something for everyone.
Frequently Asked Questions
What are the operating hours for Epcot?
Epcot's operating hours often vary depending on the season and special events. Typically, the park opens at 9 AM and closes between 7 PM and 9 PM. However, it's always best to check the official Walt Disney World website for the most up-to-date information.
How can I buy tickets for Epcot?
Tickets for Epcot can be purchased online through the official Walt Disney World website or at the park's entrance. Keep in mind that prices may vary depending on the season and the type of ticket you choose (single-day, multi-day, park hopper, etc.).
Is Epcot suitable for young children?
Yes, Epcot offers a variety of attractions suitable for all ages. While some of the park's exhibits and attractions may appeal more to older children and adults, there are plenty of activities and rides designed for younger children, such as the Frozen Ever After ride and the Seas with Nemo & Friends.
Are there accommodations near Epcot?
Yes, there are numerous accommodations within the Walt Disney World Resort, including hotels and villas of varying price ranges. Some of these accommodations, like the Disney's Beach Club Resort, are within walking distance of Epcot.
Can I bring my own food and drinks into Epcot?
Yes, guests are allowed to bring food items into the park, including snacks and foods that do not require heating. However, alcoholic beverages and glass containers are not permitted.