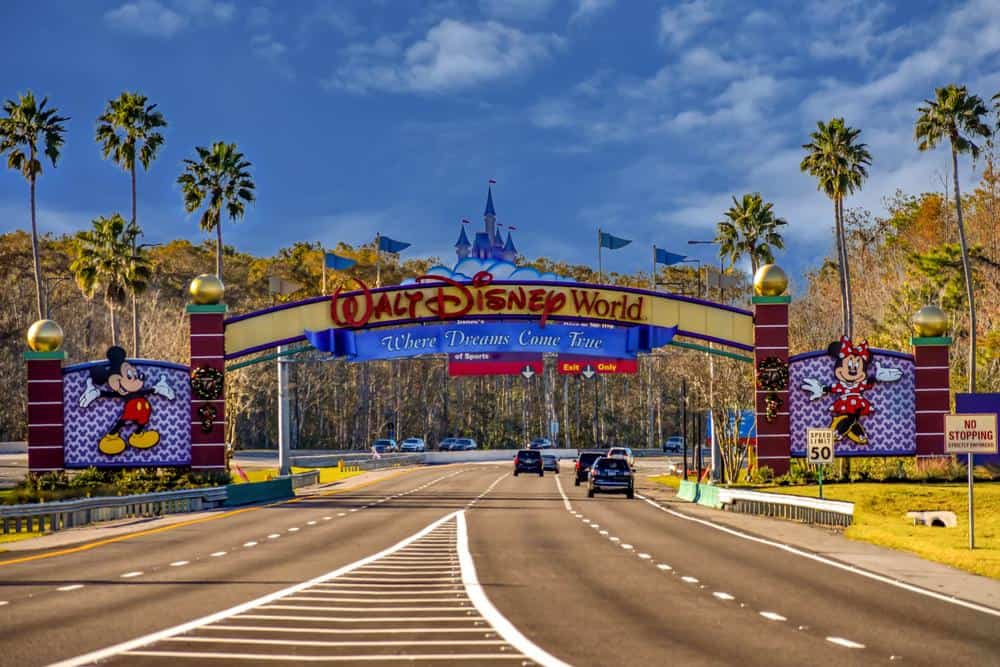 Disney World, the 'Happiest Place on Earth,' is a magical destination that offers an array of experiences for visitors of all ages. From thrilling rides to beloved characters to immersive lands, there's something for everyone. This comprehensive guide explores the various attractions currently open at Disney World across its four theme parks.
Many attractions are currently open at Disney World across its four theme parks. These include popular rides such as Seven Dwarfs Mine Train, Space Mountain, Frozen Ever After, Test Track, Alien Swirling Saucers, and Kilimanjaro Safaris. New attractions like TRON Lightcycle Run and Remy's Ratatouille Adventure have also recently opened. For the most up-to-date information, it's recommended to visit the official Disney World website.
Magic Kingdom
Magic Kingdom, the heart of Disney World, offers a plethora of attractions. Some of the fan favorites that are currently open include:
Seven Dwarfs Mine Train
Space Mountain
Pirates of the Caribbean
The Haunted Mansion
"it's a small world"
Additionally, the newly opened TRON Lightcycle Run offers a thrilling ride for the adventure-seekers.
EPCOT
EPCOT is where you can experience the future and explore various cultures. The park is home to attractions like:
Frozen Ever After
Test Track
Soarin' Around The World
Spaceship Earth
Recently, Remy's Ratatouille Adventure was added to the park's attractions, offering a family-friendly trackless dark ride.
Hollywood Studios
Hollywood Studios brings the magic of movies to life. Among its popular attractions are:
Alien Swirling Saucers
Lightning McQueen's Racing Academy
Mickey & Minnie's Runaway Railway
Millennium Falcon: Smugglers Run
Animal Kingdom
At Animal Kingdom, you can enjoy nature and wildlife at attractions like Kilimanjaro Safaris and Expedition Everest.
Upcoming Attractions
Disney World continues to introduce new rides and experiences. Some of the attractions to look forward to include Tiana's Bayou Adventure, set to open in 2024 in the Magic Kingdom, and several new additions coming to EPCOT and Hollywood Studios.
Safety Measures
Disney World has implemented a range of safety measures in response to COVID-19. These include limited capacity, mandatory face masks, health self-checks, enhanced cleaning and disinfecting, physical distancing, and online ticketing and reservations.
Lightning Lane
To make the most of your visit, consider using Disney World's Lightning Lane system, which offers skip-the-line options for many attractions.
It's worth noting that the availability of specific attractions can change, and it's recommended to visit the official Disney World website for the most up-to-date information. Enjoy your magical adventure at Disney World!
Frequently Asked Questions
What are the operating hours of Disney World?
The operating hours of Disney World vary depending on the specific park and the time of year. Generally, parks open between 8 AM and 9 AM and close between 9 PM and 11 PM. It's best to check the official Disney World website for the most accurate information.
Are all rides accessible for people with disabilities?
Disney World aims to be inclusive and accessible to all guests. Most rides and attractions are accessible to guests with disabilities. However, some attractions may require guests to transfer from their wheelchair or mobility device. Detailed accessibility information can be found on the official Disney World website.
What food options are available within Disney World?
Disney World offers a wide variety of dining options, ranging from quick service to fine dining. There are also numerous snack stands throughout the parks. Dietary restrictions can typically be accommodated at most dining locations.
Are there any age or height restrictions for the rides?
Yes, some rides at Disney World do have height restrictions, and these are in place for safety reasons. Each ride's specific restrictions can be found on the official Disney World website.
Can I bring my own food and drinks into the park?
Yes, guests are allowed to bring their own food and non-alcoholic beverages into the parks. However, there are some restrictions on container sizes and types. Detailed information can be found on the official Disney World website.